Early registration discount on selected courses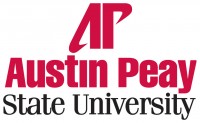 Clarksville, TN – Develop a new skill, explore a new idea, learn a new language or seek a new career with one of the fall classes from Austin Peay State University's Center for Extended and Distance Education. Register early and receive a 10 percent discount on selected courses.
Preregistration is required for each course. «Read the rest of this article»
Intent to Shop Online Remains Steady

Yonkers, NY – Black Friday deals may not be as enticing as they once were even to shoppers looking to make every holiday shopping dollar count.  Or maybe so-called sales have become so commonplace that it's getting tougher to wow consumers. 
Either way, some 102 million Americans intend to hit the mall on Black Friday or on the three days following according to the latest Consumer Reports Holiday Shopping Poll.  Although that's still a lot of shoppers, it's roughly 16 million less than last year. The full results of the poll are available at www.ConsumerReports.org. «Read the rest of this article»
Nashville, TN – The Tennessee Department of Education is encouraging all parents and guardians take an active role in their child's education. November 18th, 2010 marks the 17th annual National Parental Involvement Day. In recognition, Tennessee is promoting new Parental Involvement Standards and more frequent participation from parents both at home and in the classroom.
"Parent involvement is a critical part of achieving a high quality education system and helps ensure student achievement," said Governor Bredesen. "It is important that parents and educators form strong partnerships that will result in higher achievement of students." «Read the rest of this article»
Tod Marks Shares Tips for Snatching Savings Minus the Stress
Black Friday Not the Only Day to Save this Holiday Shopping Season

Yonkers, NY – With Black Friday a week away, Tod Marks, Consumer Reports' senior editor and resident shopping expert, is sharing strategies that can help shoppers get some great deals and perhaps even save them a trip to the store on one of the most hectic shopping days of the year.
"Black Friday is traditionally one of the most hectic shopping days of the year," said Mr. Marks. "Shoppers who brave the stores will likely encounter crowds and long check-out lines.  A little research can help them navigate the rush or possibly save them a trip to the store altogether." «Read the rest of this article»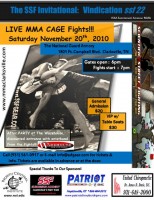 SSF Invitational will be holding Vindication ssf22 at the National Guard Armory (1801 Ft. Campbell Blvd.) on November 20th at 7:00 pm. Plan to be there early to get a great seat.
Live MMA cage fights include Slapfest 2010, a 4-man Pankration tourney. And, the winner gets a big ole belt buckle that says Slapfest 2010 Champ! Don't miss SSF's next event for a great time!  SSF's own Yannick Jones vs Sonny Lopez for the 155 title! Lopez currently holds the belt, but Jones is looking to bring the title home! «Read the rest of this article»
APSU Women's Softball

Clarksville, TN – Austin Peay State University's softball team has added speed and power during the early signing period with the addition of six players for the 2011-12 season.
The Lady Govs have announced the signing of third baseman Erica Reis, a corner infielder from Furlong, PA; Kady Bland, a catcher from Clarksville; Lauren Bradley, a middle infielder from Columbia; Paige Neely, a middle infielder from Nashville; Laurel Burroughs, a middle infielder from Lebanon, and Courtney Ervin, an outfielder from Seymour.
«Read the rest of this article»
Written by U.S. Army 1st Lt. R.J. Peek
Task Force Rakkasan, 3rd Battalion, 187th Infantry, 101st Airborne Division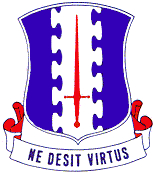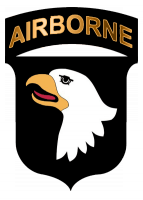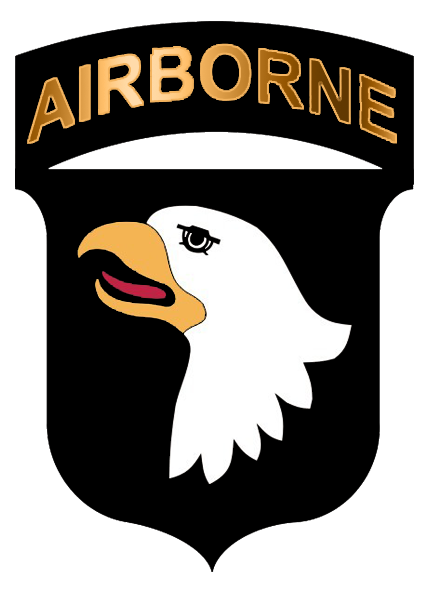 Ghazni Province, Afghanistan – Task Force Iron Rakkasan joined their Polish partners in celebrating the Polish Independence Day November 10th. Key leaders from 3rd Battalion, 187th Infantry and their Afghan counterparts attended the Task Force White Eagle ceremony and later sat down for a traditional Polish meal.
Polish Brigade Commanding General Brig. Gen. Andrezej Reudowicz began with a speech to everyone gathered for the occasion at Forward Operating Base Ghazni. He expressed the importance of the Polish Independence Day and the freedoms the Polish people enjoy because of it. Reudowicz also commented that the Polish Army is honored to fight in Afghanistan and help the Afghan people achieve the same freedoms.
«Read the rest of this article»
TDOT Halts All Lane Closure Activity for Busy Holiday Travel Period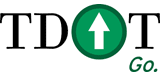 Nashville, TN – Thanksgiving travelers will enjoy a smooth drive through Tennessee again this year during the busy travel holiday. The Tennessee Department of Transportation is once again halting all lane closure activity on interstates and state highways in anticipation of higher traffic volumes across the state. All construction related lane closures will be stopped beginning at noon on Wednesday, November 24th until 6:00am Monday, November 29th.
"Nearly a million people are expected to use Tennessee roadways to visit family and friends this holiday," said TDOT Commissioner Gerald Nicely. "By removing the lane closures from Wednesday until Monday, those travelers will have maximum roadway capacity to help them reach their destinations safely and without delays." «Read the rest of this article»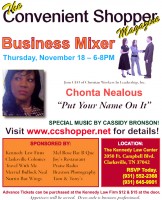 The Convenient Shopper Business Mixer was held yesterday at the Kennedy Center on Fort Campbell Blvd. The networking event hosted  by Treva Gordon and Damon King, and brings together local business people and potential clientèle to make the connections that makes success happen for your business.
Sponsors for the evening included the Kennedy Law firm, James Shelly State Farm Insurance, Travel with Me, Attorney Merriel Bullock Neal, Clarksville Colonics, Tom & Tony's, Praise Radio, L&S Elegant Weddings & Occasion Designers, L.E.A.P., The Young Daughters of Destiny, Maurice Hobbs Insurance, Braxton Photography, Sams' Club, Joy's Diner, Carolyn Long. Chick Fil A on Madison Street, MelRose BBQ, Nuttin But Wings, and Sports Clips.
«Read the rest of this article»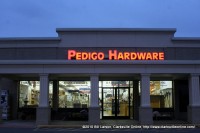 Clarksville, TN – People go to Pedigo Hardware for a level of service they just can't find anywhere else in Clarksville, a personal touch that you can only find when shopping at a locally owned business. Places where you are a customer, a friend, and not just another line in the accounting ledger.
Pedigo Harward has been a fixture in Clarksville since 1963 when it was founded in the shopping plaza where Wortham's Food Town was located on Madison Street. Originally founded by William Pedigo, it is currently owned by Stacy Salyer. She first started working at the store in 1984. Three years later she purchased the business on April Fools Day in 1987. In January 2003 it moved to its current location just down from Kroger's on Madison Street. «Read the rest of this article»