Clarksville, TN – On November 19th, 2010 a woman came to Police Headquarters to report a series of events which began on November 18th. She told Police that she had been kidnapped and held at knifepoint by her baby's daddy, Alvin Dewayne Brown. 
It all began when Brown was at the female victim's apartment visiting their six year old female child. During the course of the visit, Brown and the victim started arguing. Brown told the woman he needed to go to the store. According to the victim, when she got into the vehicle to take Brown to the store, he pulled out a knife and forced her to drive to several locations around town. He continued to threaten her with the knife while they were in the vehicle.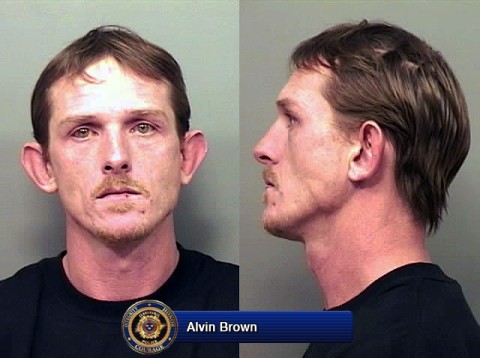 «Read the rest of this article»
APSU Women's Basketball

Beaumont, TX – Austin Peay State University women's basketball team benefited from a strong inside game to take a 73-69 win against Utah Valley to wrap up Preseason WNIT play, Saturday, at Lamar.
Aside from ending a 13-game non-conference losing streak, the Lady Govs earned a quality win against a Utah Valley team that won the Great West Conference tournament a year ago. It also was Austin Peay's first-ever Preseason WNIT win.
«Read the rest of this article»
APSU Women's Volleyball
Doyle named MVP

Morehead, KY – It took 19 years, but Austin Peay's volleyball team clinched the program's second-ever Ohio Valley Conference Volleyball Championship with a four-set (23-25, 25-14, 25-21, 25-14) victory against regular-season champion Morehead State, Saturday, at Wetherby Gymnasium. «Read the rest of this article»
GetFitTN.com Helps Tennesseans Make Small Changes Toward Better Health

Nashville, TN – November and December are full of occasions to celebrate, but with all the hustle and bustle, it's easy to get out of the habit of eating healthy and exercising regularly. Get Fit Tennessee offers helpful tips to maintain healthy behaviors during the holiday season, and some recipes to help you lighten up your traditional holiday fare.
"This is probably the most difficult time of year for most Tennesseans to eat healthy and to find time for physical activity," said Health Commissioner Susan R. Cooper, MSN, RN. "By making small changes such as updating a recipe with more healthful ingredients, or leading the whole family in a post-Thanksgiving walk around the neighborhood, it will be easier to stay healthy during the holidays." «Read the rest of this article»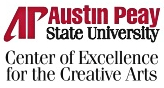 Clarksville, TN – At 7:00pm on November 22nd, a group of local high school students will sing and dance to contemporary songs and classic show tunes, just like the cast of a certain Fox television show.
The "Glee"-inspired choral concert, which is free and open to the public, will be performed at the Madison Street United Methodist Church by the Austin Peay State University Community School for the Arts Teen Choir. The event is part of the Autumn Salon Series, hosted by the APSU Center of Excellence for the Creative Arts.
«Read the rest of this article»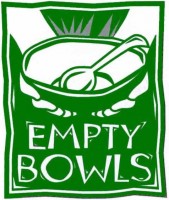 Did you know that last year over 500 bowls were painted for the annual Empty Bowls Soup Dinner? Raising $14,000. Community folks sharing their gifts and talent to make this annual event special. Well, it is that time of year when we begin to get ready for the big event- making and painting bowls, finding sponsors and recruiting volunteers. With over 500 tickets sold last year – this year we plan to serve 650 people; that is a lot of bowls!
Tickets to the event are are now on sale! So, if you are interested in sponsoring a painting party, want to volunteer, be a sponsor for the event, or buy tickets please call 931-551-5450 or send an e-mail to rita.. «Read the rest of this article»
By Christina Burawa
Clarksville, TN – We each hold the potential for healing in our hands. It has always been so.
Japanese healer Jiro Murai knew this. As a young man, early in the last century, Murai fell mysteriously ill. Doctors were unable to diagnose him, yet they pronounced him terminal. Beyond the help of conventional medicine, Murai retreated to a family cabin, where he spent seven days fasting, meditating, focusing on his breath and practicing ancient mudras (hand positions used to affect breathing and energy flow in the body). During this retreat Murai developed an awareness of energetic flow patterns and pathways in his body. At the end of the seven days he was healed. «Read the rest of this article»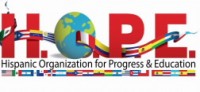 Clarksville, TN – Around 30 volunteers gathered in the basement of Forest Street United Methodist Church  yesterday to parcel out what will become a Thanksgiving bonanza for the poor and needy in our community. The Hispanic Organization for Progress & Education (H.O.P.E.) each year prepares and distributes Thanksgiving food baskets to people who applied at the Community Action Agency and other area organizations. "Applicants received food baskets custom tailored to their specific families needs." said H.O.P.E. President Elizabeth Vasquez-Adamski.
«Read the rest of this article»
Professional Photographer Alan Goldstein sends us a series of photos documenting the continuing demolition of Madison Street Hospital to make way for the construction of Clarksville's first Publix store. "This was the finishing touch on the last remaining tower at the hospital." he said.
The development is going to be quite significant. The total area is approximately 73,000 square feet, with the Publix store occupying 54,000. PGM properties plans call for the Publix store to be open sometime between late 2011 and early 2012. Morgan, Inc has been contracted for the demolition of the old Memorial Hospital facility. Legends Bank is the leading financial partner putting the funding for the project together.
«Read the rest of this article»
APSU Men's Basketball
November 21st, 2010 | SIU Arena |Carbondale, IL
Governors set to open Chicago tourney at SIU

Carbondale, IL – Austin Peay will attempt to eradicate the bad taste of a disappointing 104-101 overtime loss from its mouth, 2:05pm, Sunday, when it opens the Chicago Invitational Challenge at Southern Illinois.
The Governors' attempt to open the season at 3-0 was derailed in Nashville, Thursday night, when they missed four free throws in the final 25 seconds, allowing Lipscomb to erase a five-point deficit and send the game to overtime. Lipscomb carried that momentum to open the extra session and the Governors were never able to recover.
«Read the rest of this article»