APSU Men's Football

Richmond, KY – Jeremy Caldwell returned a third-quarter punt 69 yards to break a tie and lifted Eastern Kentucky to a 17-3 Ohio Valley Conference decision against Austin Peay State University, Saturday, at Roy Kidd Stadium in the season finale for both clubs.
The loss was the Govs' eighth straight, ending the APSU season at 2-9, 1-7 in the OVC. The eight straight losses are the most by a Governors team since 2004.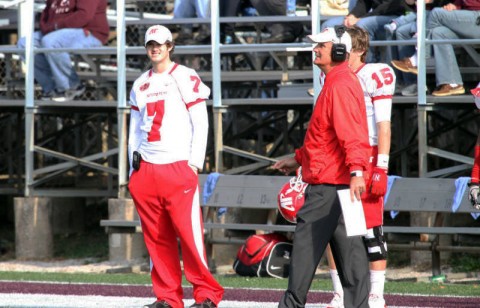 Eastern Kentucky, meanwhile, won its fourth straight game to finish the year at 6-5, 5-2 in the OVC.
Neither team showed much offensive proficiency much of the day, but the Governors took advantage of two EKU first-quarter turnovers to grab a 3-0 lead on a 37-yard Stephen Stansell field goal.
Eastern Kentucky answered shortly before half with a 41-yard boot by Logan O'Connor to make it a 3-3 game at halftime.
Defense continued to prevail in early in third quarter as the Governors and Colonels continued to stall offensively. After EKU's first punt of the quarter, the Govs were unable to move the b all beyond their own 36-yard line, necessitating a punt.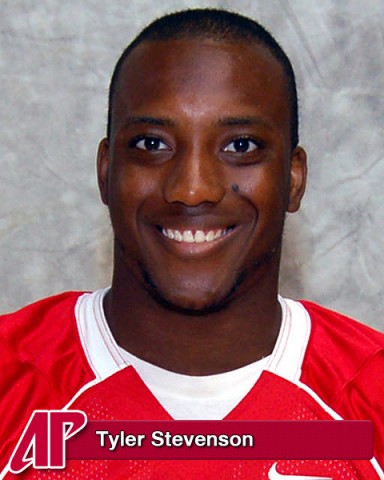 Ryan Key, who finished 2010 with Governors' single-season punting record (41.2 yards per punt) booted a line drive punt that Caldwell field on his own 31-yard line, near the Colonels' sideline. The cornerback, who is on the Buck Buchanan Watch List for the premier defensive player at the Football Championship Subdivision level, then found a lane to his right and got outside the Governors containment and sprinted down the right sideline for the game's first TD.
Then early in the fourth quarter Caldwell returned a second punt, 13 yards, into APSU territory to set up a second EKU score, this one on H.B. Banjoman one-yard run to make it a 17-3 contest.
The Governors had a chance to slice into the Colonel advantage when Tyler Stephenson blocked a Jordan Berry punt and then recovered it at the EKU 23-yard line. But the Govs were thwarted on a fourth-and-one at the Colonels 14-yard line.
Any chance of a comeback was ended when the Govs were called for having too many on the field for a Colonels punt attempt.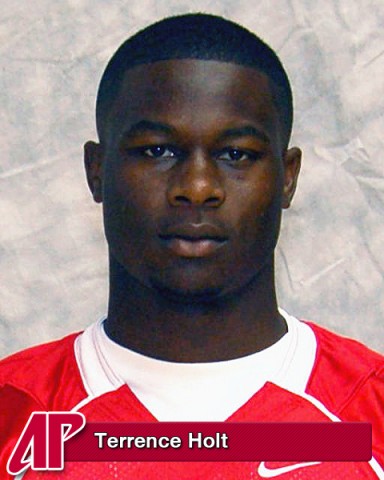 Austin Peay, who went with quarterback-turned-receiver-turned quarterback T.C. Jennings at the helm, finished with only 141 yards in total offense while EKU had 280. Terrence Holt, in his final college game, finished with 80 yards rushing. The NCAA record setter for kickoff return yards finished his career with 4,683 yard and 7512 in all-purpose yards.
Defensively, EKU's 17 points were the fewest permitted since allowing Cumberland just three in the opener.
"I was proud of our kids effort today," APSU coach Rick Christophel said. "This team we played today finished the season with four straight wins, including a win against Jacksonville State just a few weeks ago. We came here really banged up and we really competed. I couldn't ask any more from them."
One of the Govs' highlights occurred even before kickoff when senior quarterback Trent Caffee, who was sent to the hospital last weekend with neck and head injuries, walked  to midfield with his fellow captains to be part of the coin toss.