APSU Men's Basketball
November 23rd, 2010 | Mackey Arena | West Lafayette, IN

West Lafayette, IN – The Associated Press has Purdue ranked No. 10 in its latest college basketball poll. ESPN/USA Today has the Boilermarkers ranked 8th.
Regardless of the slight disparity in the rankings one thing Austin Peay State University knows, Purdue is one of the nation's top basketball teams. The two teams will meet 6:00pm, Tuesday, at Mackey Arena in second-round play of the Chicago Invitational Challenge.
Playing an opponent of this magnitude is nothing new for several of the Governors, who played No. 3 Kentucky and Missouri a year ago. But when you have eight newcomers, competing against a top-10 program in one of the nation's most electric environments will be a first-time experience. «Read the rest of this article»
Knoxville, TN – Extreme summer and winter temperatures and a slowly improving economy increased demand for electricity from the Tennessee Valley Authority by about 6 percent in fiscal 2010, compared with the previous year, the utility reported Friday in its annual Form 10-K, filed with the Securities and Exchange Commission. TVA also maintained 99.999 percent service reliability for the 11th straight year and reduced its electricity prices by more than 9 percent from 2009 levels.
TVA's revenues decreased 3.4 percent during the fiscal year, which ended September 30th, to $10.9 billion, from the previous year. The $381 million drop resulted mainly from lower prices. TVA also collected less money through the fuel cost adjustment portion of power bills, which changes monthly to reflect the costs of coal, natural gas and other purchases TVA must make to produce electricity for the 9 million people in its seven-state service territory. «Read the rest of this article»
Winter-Related Damage Causes Over A Billion Dollars In Losses Each Year
New York, NY – Many winter-related disasters can be prevented if you take a few simple steps to protect your home from freezing temperatures, snow and wind. With the weather still mild, autumn is the perfect time to winter-proof your home, according to the Insurance Information Institute (I.I.I.).
"Standard homeowners policies cover winter-related disasters such as burst pipes, ice dams, and wind damage caused by weight of ice or snow, as well as fire-related losses," said Jeanne M. Salvatore, senior vice president and consumer spokesperson for the I.I.I. "Coverage for flooding is available from the National Flood Insurance Program and from some private insurance companies. Winter-related damage to cars is generally covered under the comprehensive portion of an auto insurance policy." «Read the rest of this article»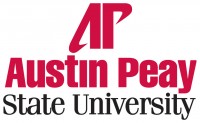 Clarksville, TN – Nykkiesha Starr, a senior Spanish major at Austin Peay State University, recently spent four weeks studying in Ecuador as a result of winning the Sigma Delta Pi Scholarship.
Sigma Delta Pi, the National Collegiate Hispanic Honor Society, conducts a national competition that requires students to submit an application, send in their transcripts, write an essay and provide letters of recommendation from their instructors. Recipients of the scholarship have the opportunity to study Spanish abroad at one of the five Estudio Sampere Spanish Schools in Spain and Ecuador. «Read the rest of this article»


Clarksville, TN – The weekly Clarksville Parks and Recreation Department Recreation Report provides Clarksvillians with a glimpse at the activities and events that are available from the Parks and Recreation Department for them to enjoy together as a family.
This weeks highlights include:
Quick Silver Social Photos
Community Centers closed for Thanksgiving
Pool workers needed
Christmas on the Cumberland
Pool Passes
Adult Basketball League
Downtown for the Holidays
Jingle Bell Jog 5K
Free Pictures with Santa
Indoor Soccer Program
«Read the rest of this article»
Written by Spc. Tracy Weeden
101st Combat Aviation Brigade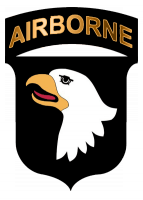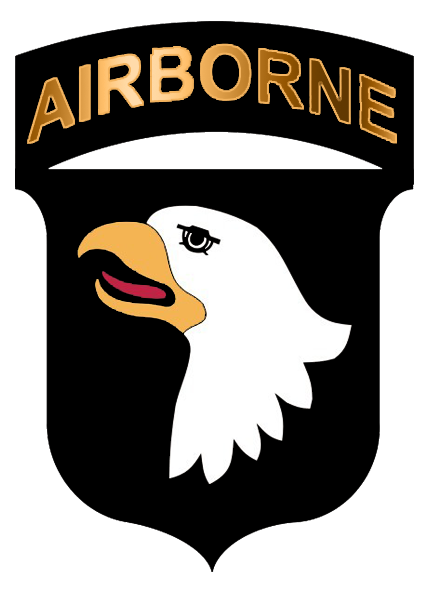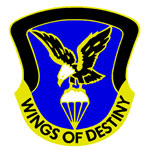 Zabul Province, Afghanistan – Task Force Eagle Assault's UH-60 Black Hawk pilots and crew chiefs, operating at Forward Operating Base Wolverine, Afghanistan transport troops and supplies in support of Operation Enduring Freedom.
«Read the rest of this article»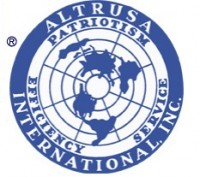 Clarksville, TN – Altrusa International's 3rd Annual "Dancing with the Stars" is proud to announce their 2011 celebrities. This year's preformance will include Mayor-Elect Kim McMillan, Jackson Elementary teacher Sandra Ford, Legend Bank's Britney Campbell, Jim Knoll, Public Information Officer of the Clarksville Police Department, Conrad Edington of Edington ETC and retired banker Ronnie Hunter.
The "dancers" have already started taking lessons with The Clarksville Dance club and will soon travel to Nashville to be paired with their professional dance partners to begin the rigorous choreography for the show scheduled for March 19th at Austin Peay State University Mass Communications.
«Read the rest of this article»
Monday, November 22nd, 2010

Clarksville, TN – Main Street is closed to through traffic from North 4th Street to North 5th Street until 4:30pm this afternoon. Gas and Water construction workers have closed the road to repair a sewer main line on Main Street.
Traffic will be detoured to North 4th and North 5th streets.
Replaces Ribbon Cutting with Spectacular Dance Performance & Indoor Pyrotechnics

Nashville, TN – Everything about the newly reopened Gaylord Opryland Resort & Convention Center is greater than before, including how they celebrate the facility's return to life after a record-breaking flood left much of Nashville, Tennessee, underwater. Rather than a traditional ribbon-cutting ceremony, Gaylord Entertainment chose to reopen its signature resort with an awe-inspiring display of modern dancers on wires over the crowd, indoor fireworks, and a spectacular array of pyrotechnics throughout the massive Delta Atrium.
Hotel guests and other invited dignitaries filled every seat, crowded the walkways, and leaned over banisters on the second and third floors to get a view of the majestic display. The ceremony on Friday evening was just one part of a three-day celebration designed to attract a national spotlight on the recovery of the resort and the entire city of Nashville after the unprecedented flooding in the first weekend of May, 2010.
«Read the rest of this article»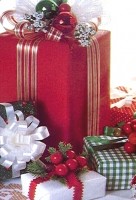 It's that time of year. You're wracking your brain trying to figure out what to get for everyone on your gift list this year.
Amazingly, some of the stores are trying to give you some sanely priced gifts that people—even you!—might want to receive.
I was in Lowe's recently and saw near the Christmas trees three rows of gifts that were labeled "under $5," "under $10," and "under $25." What a concept!
Dollar General has been advertising five different white appliances—hand mixer, toaster, 12-cup coffee maker, electric can opener, and stream dry/spray iron—for $5 each on Sunday, Monday and Tuesday only. They also have some black appliances (additionally including a blender and slow cooker) for $10 each every day of the week.
Old Time Pottery has a large assortment of bakeware for only $2.99 each, a doorbuster automatic mix and stir machine that includes a charger for $9.88 (supposed to cost $69.99 in department stores!), and a stainless steel chafing dish for $14.99. «Read the rest of this article»