Check Tax Credit Certification Before You Buy, IRS Advises
Washington, DC – People can now weatherize their homes and be rewarded for their efforts. According to the Internal Revenue Service, homeowners making energy-saving improvements this fall can cut their winter heating bills and lower their 2010 tax bill as well.
Last year's Recovery Act  expanded two home energy tax credits: the nonbusiness energy property credit and the residential energy efficient property credit. «Read the rest of this article»
Written by By U.S. Army Staff Sgt. Mark Burrell
Task Force Bastogne Public Affairs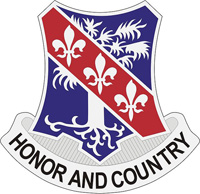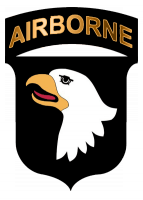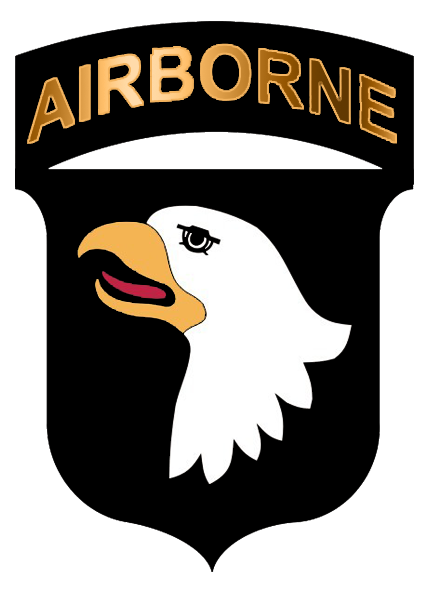 Kunar Province, Afghanistan – Six fallen Soldiers from Task Force Bulldog were honored during a memorial service at Combat Outpost Honikker Miracle in eastern Afghanistan's Kunar Province November 21st.
The Soldiers were all attached to Abu Company, 1st Battalion, 327th Infantry Regiment, 1st Brigade Combat Team, 101st Airborne Division.
Spc. Shane H. Ahmed from Chesterfield, MI; Spc. Shannon M. Chihuahua from Thomasville, GA; Spc. Nathan E. Lillard from Knoxville, TN; Spc. Scott T. Nagorski from Greenfield, WI; Spc. Jesse A. Snow from Fairborn, OH; and Pfc. Christian M. Warriner from Mills River, NC; all died of wounds sustained during combat in Operation Bulldog Bite November 14th.
The fallen heroes were remembered by their brothers in arms during the memorial ceremony.
«Read the rest of this article»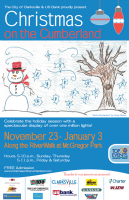 The City of Clarksville last night kicked off the 12th Annual Christmas on the Cumberland, which continues until January 3rd. The annual free holiday display features over 1,000,000 individual Lights in a amazing Christmas display that spans the entire length of McGregor Park in Downtown Clarksville.
Entertainment was provided by the band Short Notice, a passionate group of musicians whose name is derived ability to work a set list as spontaneously, as they draw the attention of their audience in short order. The band invited children up to dance to their lively Christmas tunes.
«Read the rest of this article»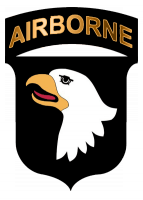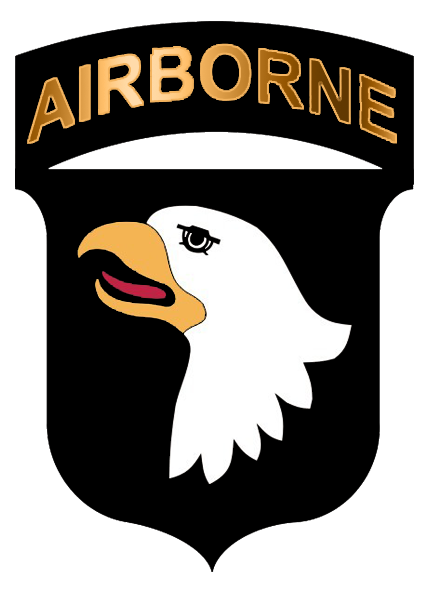 Fort Campbell, KY – The selected Special Forces Medical Sergeant  is Sgt. 1st Class James C. Birchfield, 2nd Battalion, 5th Special Forces Group (Airborne). The selected Special Operations Combat Medic is Sgt. Jonathan K. Peney, 1st Battalion, 75th Ranger Regiment. 
The USASOC CSM reviewed nomination packets from throughout the command.  The nominations consisted of two page unclassified recommendations from the medics' supervisors and endorsements from their chains of command. 
On December 12th,  2010, the USASOC DCS, Surgeon will recognize both winners at the USASOC ARSOF Medic Conference in Tampa, FL. On December 14th, 2010, the Special Operations Medical Association (SOMA) will recognize Sgt. Peney during their annual Mess Night, held in honor of fallen Special Operations Warriors. The ceremonies highlight their outstanding service and dedication to the U.S. Army Special Operations Community.
APSU Men's Football

Clarksville, TN – For a third straight year, Terrence Holt has been named first-team All-Ohio Valley Conference return specialist.
Austin Peay State University's senior also earned second-team All-OVC at running back. He was the only Governor to receive postseason league honors in a vote of league coaches and sports information directors. That was announced Tuesday by the league honors by the OVC office.
«Read the rest of this article»
Clarksville, TN – The Holidays are when we usually spend time with our families and friends, but when our military is deployed to lands far away protecting our freedom it simply is not possible.
The Holiday Mail For Heroes Program through the American Red Cross allows a "touch of home" for all the men and women serving over the holiday season. The community is asked to sign cards with cheer and good wishes for service personnel and deliver them in an envelope, no postage necessary, to your local EXIT Realty offices.  Exit Realty has teamed up with the American Red Cross this year to show our troops that we do care and appreciate what they are doing to protect our country.  Holiday Mail for Heroes Makes a Difference. «Read the rest of this article»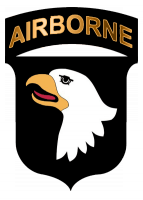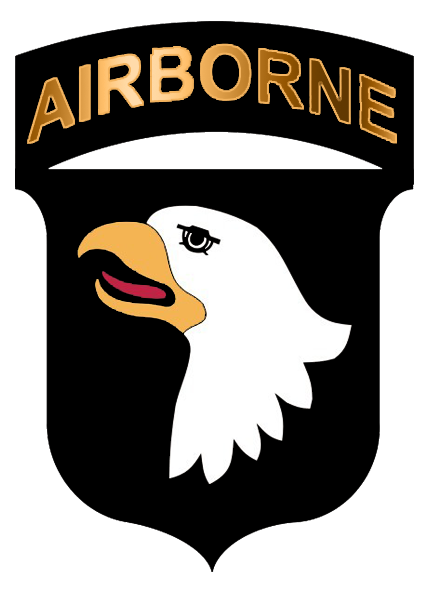 Fort Campbell, KY – Two 101st Airborne Division Soldiers were killed November 22nd, when an improvised explosive device detonated near their dismounted patrol in the village of Ghotamudkha, Kandahar province, Afghanistan.
Both Soldiers were Infantrymen assigned to Alpha Company, 2nd Battalion, 502nd Infantry Regiment, 2nd Brigade Combat Team, 101st Airborne Division (Air Assault.) Killed were Staff Sgt. Sean Michael Flannery, age 29,and Specialist William Kyle Middleton, age 26.
«Read the rest of this article»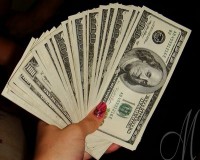 Can money buy us happiness? If we were all gathered together and I asked for a show of hands for that question, I don't think most of us would raise our hands to it. Mostly, we understand that money doesn't ultimately buy happiness or joy. So why do we continue to act like we believe it can?
Every time we add to our collection of things, we are in danger of being controlled and possessed by those things. Every time we say "yes" to our children's or grand-children's desires for material things when we should have said "no", we are teaching them to fulfill their own material desires above all else. «Read the rest of this article»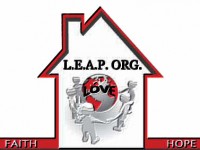 Clarksville, TN – On November 19th,2011 Sherry Walcott signed her lease in the offices of Millan Enterprises to be the first single parent assisted under the L.E.A.P.Housing Program.
Through a partnership with Millan Enterprises, L.E.A.P.provides housing to low income single parents who find themselves in dire need of housing. Sherry will receive the first two months of housing free of charge. The 3rd and 4th month will be $225.00. With additional assistance such as job training, resume writing, and interview technique coaching, the goal is to assist Ms Walcott in becoming self sufficient by the 5th month to take care of her family with limited to no assistance so that L.E.A.P.can reach out and help the next family.
«Read the rest of this article»

Clarksville, TN – US Bank's commitment to local schools as a Partner in Education has resulted in helping elementary students operate their own school banks.
Currently there are five active school banks at the following schools: Cumberland Heights, East Montgomery, Hazelwood, St Bethlehem, and Minglewood. Past partnerships included Sango, Burt and Moore as well.
«Read the rest of this article»