Clarksville, TN – The City of Clarksville Parks & Recreation is looking forward to the opening of the much anticipated Indoor Aquatic Center. Beginning mid December, New Providence Pool, located at Cunningham Lane, will get a new look- it will be sheltered with a bubble like dome to allow for year-round use.
The Indoor Aquatic Center will officially open to the public, January 3rd, 2011, with a grand opening celebration taking place, Saturday, January 8th, 2011 from 2:00pm to 5:00pm. This celebration will give the public the opportunity to learn more about the center by offering free admission all day long. «Read the rest of this article»
APSU Women's Basketball

Cape Girardeau, MO – Sophomore Meghan Bussabarger scored a career-high 20 points and Austin Peay State University women's basketball team won its Ohio Valley Conference opener, 65-57, at Southeast Missouri, Thursday night at the Show Me Center.
The Lady Govs (2-6; 1-0 OVC) led from the outset, but it was a test of resiliency down the stretch. A 10-point, 51-41, lead was whittled down by the Redhawks (2-5; 0-1 OVC) with a 10-0 run to tie the game at 51-all with 5:09 to play.
«Read the rest of this article»
Clarksville, TN – Courtney Kroupa, an APSU art student earning her B.F.A. in December, will exhibit her recent work next month in a show titled, "Pottery and Prints."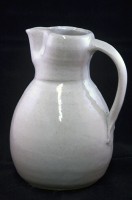 The exhibition, which opens with a reception from 6:00pm to 8:00pm on December 6th in Trahern Gallery 108, will include ceramic vessels alongside wood-block relief prints.
The show will run through December 10th, with viewing hours from 9:00am to 4:00pm.
For more information, contact the APSU Department of Art at 931-221-7333.

Clarksville, TN – On December 1st, 2010, around 8:23pm, the 911 center received a call that a 21 year old male had been threatened over the phone earlier in the evening.  According to the victim, the caller, Allen J. Barron told him that he was going to kill him;  Barron believed that the 21 year old had hurt his dog. Officers received a description of a Chevy Impala which Barron was allegedly driving. 
Officer Justin Doolittle located Barron driving the vehicle in the area where the victim lives and made a traffic stop; there was a headlight out on the vehicle. Officer Doolittle noticed a large amount of mud and debris under and on the vehicle. After Officer Doolittle approached the car and spoke with Barron, he smelled a strong odor of alcohol.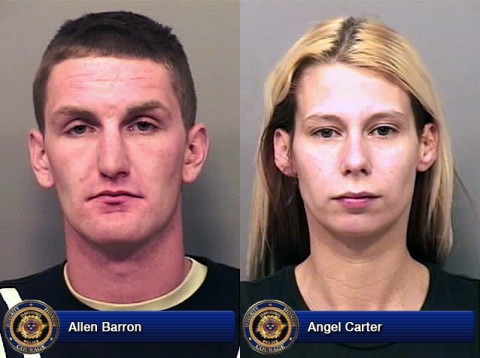 «Read the rest of this article»

Nashville, TN – The second segment for Tennessee's hunting seasons for the Statewide Duck Zone and the Reelfoot Duck Zone will run December 4th and continue through January 30th, 2011. Shooting hours are one-half hour before sunrise until official sunset each day.
The Canada Goose Statewide Zone third segment will run from December 4th-January 30th, 2011. The Northwest Canada Goose Zone will have its season from December 4th-February 13th, 2011. «Read the rest of this article»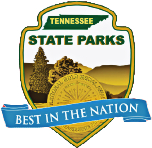 Tennessee – Herald in the holidays at a Tennessee State Park!  There are several events in your area including holiday celebrations, great hikes, star gazing, ranger-led programs and even a fun run through one of the state's most beautiful parks. For those looking to get away for a few days, don't forget about Tennessee State Parks' great winter discount!
Finding a state park in your own backyard is easy to do and you don't have to spend a lot of gas money to get there!
Tennessee State Parks offer a variety of activities and events throughout the winter. From great hikes to bluegrass – there's something designed for the entire family!
Here are just a few state park events in your area. «Read the rest of this article»


Clarksville, TN – The Clarksville Parks & Recreation Department announces that the Winter Gym program at Byrns-Darden Elementary will be closed Monday, December 6th through Wednesday, December 8th due to school related activities. «Read the rest of this article»
APSU Women's Volleyball
December 3rd, 2010 • Huff Hall • Champaign, IL 

Clarksville, TN – Austin Peay's volleyball team will face No. 8 national seed Illinois at 7:00pm, Friday, in the 2010 NCAA Women's Volleyball Championships' opening round at Huff Hall. 
It is Austin Peay's first-ever trip to the NCAA championship tournament. The Lady Govs earned the Ohio Valley Conference's automatic berth after winning the league's championship tournament, November 20th. 
Austin Peay clinched its second-ever OVC tournament title – and first since 1991 – with a four-set victory against regular-season champion Morehead State which was hosting the tournament. The Lady Govs defeated sixth-seeded Tennessee Tech in a four-set semifinal contest. Austin Peay finished second in the OVC's regular season race for the second consecutive year. 
«Read the rest of this article»

Clarksville, TN – On December 1st, 2010, at 9:30am, there were 11 new Police Officers welcomed to the ranks of the Clarksville Police Department by City Officials, families, friends, and fellow Police Officers. The officers were Sworn-In by Clarksville's Mayor John E. Piper.
The new officers are John Burdge, Matthew Ferrell, Christopher Robinson, Ryan Steinlage, Christy Arwood, Todd Bell, James Atkins, Avery Lambert, Kyle Fleming, Brittany Boisseau, and Morgan Northrup.
«Read the rest of this article»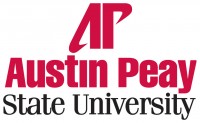 Clarksville, TN –  Dr. Blas Falconer, a local poet and an associate professor of English at Austin Peay State University, has been awarded a prestigious creative writing fellowship from the National Endowment of the Arts.
His work was selected from among 1,063 applicants as deserving of the honor, which brings with it an award of $25,000. The NEA's creative writing fellowships are meant to encourage the production of new works of literature by providing writers with the time and financial support to write.  «Read the rest of this article»