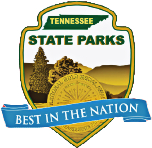 Tennessee – Herald in the holidays at a Tennessee State Park!  There are several events in your area including holiday celebrations, great hikes, star gazing, ranger-led programs and even a fun run through one of the state's most beautiful parks. For those looking to get away for a few days, don't forget about Tennessee State Parks' great winter discount!
Finding a state park in your own backyard is easy to do and you don't have to spend a lot of gas money to get there!
Tennessee State Parks offer a variety of activities and events throughout the winter. From great hikes to bluegrass – there's something designed for the entire family!
Here are just a few state park events in your area.
Fall Creek Falls State Park
Get into the holiday spirit at Fall Creek Falls State Park during its annual Christmas on the Mountain Celebration, slated for Friday, December 3rd through Sunday, December 5th, at the park's Inn and Conference Center. In addition to a number of activities for all ages, the three-day celebration will feature handmade crafts, candies and breads. The Inn will be adorned with holiday decorations and various musical groups and choirs will perform throughout the weekend.
Make plans now for a special breakfast with Santa and Mrs. Claus at the Inn's restaurant on Saturday, December 4th, from 8:00am to 10:00am. Adding to the festive spirit will be weekend appearances by Santa Claus and Mrs. Claus, bringing gifts to the little ones. Other activities for children and adults include Christmas craft making and storytelling, which will be offered on Saturday, December 4th, beginning at 9:00am until 11:00am. Also on Saturday the Friends of Fall Creek Falls will host a silent auction from 11:00am until 3:00pm, with proceeds benefiting the Friends group's ongoing efforts at Fall Creek Falls.
To make this weekend even more special, the Fall Creek Falls Inn is offering a "Christmas on the Mountain Package," which includes two nights (based on double occupancy) lodging, along with breakfast for two on Saturday and Sunday for $124.12.  To make reservations, please call the Inn toll free at 800-250-8610 or 423-881-5241. The Fall Creek Falls Restaurant also will be serving a seafood buffet on Friday night and a chef-carved Prime Rib buffet on Saturday night.
Fall Creek Falls State Park features waterfalls, cascades, streams, gorges, timberland and a variety of recreation facilities and activities. The park is located in Bledsoe and Van Buren counties, 11 miles east of Spencer and 11 miles west of Pikeville. It may be entered from Highway 111 or Highway 30. For more information about Fall Creek Falls State Park and upcoming activities, please visit the park's Web site at www.tnstateparks.com/FallCreekFalls. For information regarding the Friends of Fall Creek Falls, please visit www.fallcreekfalls.org. For information regarding Christmas on the Mountain, please call 423-881-5708.
Tims Ford State Park
Runners are encouraged to participate in the Tims Ford Deer Trail Run on Saturday, December 4th. Sponsored by the Mach Tenn Running Club, this scenic six-mile run through Tims Ford State Park is part of the Tennessee State Parks Running Tour – a unique fall and winter series of foot races with distances varying from 5 to 13 miles and serves as the oldest state parks' running series in the nation. There are a total of 20 races this season and the Deer Trail Run is the ninth race of the tour.  For more information, please e-mail Holly Matthews at hollyj_79@yahoo.com.
Tims Ford State Park, located on the Tims Ford Reservoir in the rolling hills of southern Middle Tennessee, is an outstanding recreational area and fishing paradise. Long before the construction of Tims Ford Dam on the headwaters of the Elk River, the area was used extensively by American Indians as a hunting and fishing territory. Archaeological excavations uncovered numerous artifacts and occupational sites, indicating that man had occupied the area as much as 10,000 to 12,000 years ago.  For more information about the park, please visit www.tnstateparks.com/TimsFord.
South Cumberland State Park
South Cumberland State Park will host a variety of unique hikes and programs this weekend, including:
Animal Tracks:  Friday, December 3rd and Friday, December 17th at 2:00pm – Meet the ranger at the Stone Door Ranger Station for a discussion on native animals.  Participants will create their own field guides to take home for identification of tracks around the park or in your own backyard!
Pinecone Birdfeeders:  Saturday, December 4th and Saturday, December 18 at 2:00pm – Join park staff at the Stone Door Ranger Station to learn about our feathered friends and their role in the ecosystem, while making pinecone birdfeeders.
Snakes:  Sunday, December 5th and Sunday, December 19th at 2:00pm – Meet at the Stone Door Ranger Station to learn about snakes and how to identify the few venomous snakes in the area.
Paint the Pet Rock:  Friday, December 10th at 2:00pm and Sunday, December 12th – Join us at the Stone Door Ranger Station to create your own pet rock.  All materials will be provided, just bring your creativity!
Make Your Own Terrarium/Aquarium:  Saturday, December 11th at 2:00pm – Meet the ranger at the Stone Door Ranger Station.  Please bring any empty two-liter bottles you have at home.  We will be making and decorating land or water containers for participants to take home and fill with their own fish, insects or small critters.
Fall Farewell Hikes:  Sunday, December 19th at 9:00am and 2:00pm – Bring in the winter weather with a smile and a hike. Meet Ranger Jason at Foster Falls at 9:00am for a moderate jaunt to the TVA Small Wilds area. Unable to make the morning hike? Then join Ranger Brent at 2:00pm for the Sycamore Falls Hike. Meet at the Grundy Forest parking lot for this moderate three-mile hike down to Sycamore Falls. Bring sturdy shoes, water and a light snack.
Humbug Hike:  Saturday, December 25th at 2:00pm – Didn't get the present you wanted? That's okay, you can always take a hike! Meet the ranger at the Carter State Natural Area parking lot for this four-mile moderate hike. Carter State Natural Area is in the southwest section of the South Cumberland complex.
Located near Monteagle, South Cumberland is one of the newer Tennessee State Parks. Almost the entire park lies atop the Cumberland Plateau and, unlike most state parks, South Cumberland is made up of ten different areas located in four different counties. The Visitor Center is located between Monteagle and Tracy City on Highway 41. For more information about the park, please call 931-924-2980 or visit www.tnstateparks.com/SouthCumberland.
Bledsoe Creek State Park
The Cumberland Astronomical Society and the Friends of Bledsoe Creek State Park will host a Star Gazing Party at the park on Saturday, December 11th, beginning at sunset.  Spend an evening star gazing and learning about the nighttime sky!  The event is free and telescopes will be provided. For more information call, please call 615-452-3706.
Located off of Highway 25 in Sumner County, this 164-acre park is situated on the Bledsoe Creek embayment of the U.S. Corps of Engineers Old Hickory Reservoir near the old 1780s settlement of Cairo. Offering boating, fishing and hiking – the park also has an outstanding campground, which was recently renovated.  For more information about Bledsoe Creek, visit the Web site at www.tnstateparks.com/bledsoecreek.
Cordell Hull Birthplace State Park
Cordell Hull Birthplace State Park will host Stories from the Fronts on Saturday, December 18th, from 7:00pm to 8:30pm. Join park staff for light refreshments as they present amazing Christmas stories recorded by World War I and World War II soldiers. Stories from the Fronts also will include tales of American soldiers stationed in Iceland on Christmas Day in 1943. For more information, please call 931-864-3247.
Cordell Hull Birthplace State Park and Museum is a historic site near Byrdstown, north of Cookeville. The 45-acre site includes a representation of Hull's log cabin birthplace, an activities center and a museum housing documents and artifacts, including Hull's Nobel Peace Prize. The park also features the beautiful Bunkum Cave Trail, leading to an overlook and the entrance of historic Bunkum Cave. Additional information about the park can be found at www.tnstateparks.com/CordellHull. 
Long Hunter State Park
Migration Moves Me, the Feather Club and Evergreen Exploration are just a few of the upcoming topics The Nature Circle at Long Hunter State Park will be discussing in the coming weeks. The Nature Circle is an interactive group made up of nature-themed stories, puppets, songs and crafts for ages three to five.  The group meets at the park visitor center every Monday at 10:00am and is co-sponsored by the Friends of Long Hunter State Park. Children are encouraged to bring an item, such as a favorite book, stuffed animal or photograph that relates to each week's theme.
For a complete schedule of events, please visit www.friendsoflonghunter.com/kidsplace.html or call 615-885-2422. The park would like to also take this time to inform visitors about the holiday schedule for The Nature Circle, which will be closed December 27th and January 3rd.
Long Hunter State Park is situated along the shore of J. Percy Priest Lake. It consists of four units: Couchville, Baker's Grove, Bryant Grove and Sellars Farm. Picnicking, swimming, hiking, backpacking, boating, fishing, nature photography and wildlife observation are among the activities available to park visitors. Planned activities include interpretive and recreation programs for the general public and environmental education programs for school and other interested groups.  For more information about Long Hunter State Park, please visit www.tnstateparks.com/LongHunter or call 615-885-2422.
Winter Discounts
Tennessee State Parks are now offering special winter rates for 360 villas and cabins, along with six state park inns through February 28th, 2011. With a Tennessee State Park within an hour's drive of just about anywhere in the state, families and groups seeking unique recreation opportunities and high-quality accommodations can find the perfect getaway – all at an exceptional value and a bit closer to home. 
With a Tennessee State Parks special winter discount, park visitors can stay at one of Tennessee's six state park inns for $49.95 a night (excluding tax).  The inn discount may be used seven days a week and applies to both individuals and groups.  At participating inns, guests may add the hot breakfast package for an additional $10.00. A 50 percent discount also is being offered for villas and cabins with a two-night minimum stay.  The cabin discount is valid Sunday through Thursday only.
There is no coupon necessary for this special rate and patrons simply need to ask for the "Special Winter Promotion" when making a reservation. When making online reservations, please ensure the available code for the special winter rate or cabin discount is applied.  While reservations are not required, they are highly recommended to ensure availability.  Some holiday weeks are not included and certain other restrictions may apply.
Special winter rates are not valid with other discounts.  For more information about the special promotion, please call the Tennessee State Parks information line at 615-532-0001 or toll free at 1-888-867-2757.  For additional information or to make online reservations, please visit the Tennessee State Parks Web site at www.tnstateparks.com.
Tennessee State Parks with inns and/or cabins participating in the winter discount promotion are:
Cedars of Lebanon – 800-713-5180
Chickasaw – 800-458-1752
Cumberland Mountain – 800-250-8618
Edgar Evins – 800-250-8619
Fall Creek Falls – 800-250-8610
Henry Horton – 800-250-8612
Meeman-Shelby – 800-471-5293
Montgomery Bell – 800-250-8613
Natchez Trace – 800-250-8616
Nathan Bedford Forrest – 800-714-7305
Norris Dam – 800-543-9335
Paris Landing – 800-250-8614
Pickett – 877-260-0010
Pickwick Landing – 800-250-8615
Roan Mountain – 800-250-8620
Rock Island – 800-713-6065
Standing Stone – 800-713-5157
Tims Ford – 800-471-5295
Tennessee's 53 state parks and 81 natural areas offer diverse natural, recreational and cultural experiences for individuals, families, or business and professional groups. State park features range from pristine natural areas to 18-hole championship golf courses.  For a free brochure about Tennessee State Parks, call toll free 1-888-867-2757. For additional information, visit our Web site at www.tnstateparks.com.