Clarksville, TN – Judge Nixon ruled on our pending Motion for Summary Judgment today in Raymond Davis, Sr. v. City of Clarksville. The judge granted the City's Motion in its entirety and dismissed all of the Plaintiff Davis's claims against the City. 
Raymond Davis, Sr. filed a claim against the City in 2009. This, after he had been terminated in March of 2009 by the Chief of Police for untruthfulness during an investigation of discrepancies involving an officer's actions during an incident regarding a pursuit. «Read the rest of this article»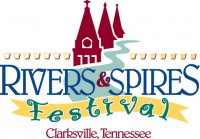 Clarksville, TN.  The Rivers and Spires Festival is thrilled to announce that Grammy and CMA award-winning country music singer/songwriter Clint Black will be the featured headliner at the 2011 Festival. Black will take the stage as the main event on Saturday night, April 16th, 2011. The concert is free and open to the public.
Black is recognized for his string of hits in the 90's such as Killin' Time, Nothin' But The Taillights, Like The Rain and No Time to Kill.  Many also know him from his appearance in the film Maverick, special appearance on Extreme Makeover Home Edition and his stint on Celebrity Apprentice with Donald Trump. Black has had more than 30 singles on the U.S. Billboard country charts and of those, 22 were number ones. During his 14 years signed with RCA Records, Black had sold more than 12 million albums. In the early 2000's, Black formed his own record label, Equity Music Group.
«Read the rest of this article»
APSU Women's Basketball
December 4th, 2010 • Lantz Arena • Charleston, IL

Charleston, IL – Austin Peay closes out a seven-game road trip with a 4:00pm, Saturday, contest against Eastern Illinois at Lantz Arena.
The win at Southeast Missouri was the Lady Govs first true road and second win to split a pair of three-game losing streaks and it was the fifth-straight year to open OVC play with a win.
The Lady Govs won with good defense, holding SEMO to only 38.9 percent from the floor – an encouraging mark considering APSU had been allowing opponents an unsightly 44-percent field-goal percentage.
«Read the rest of this article»
Written by Bagram Media Center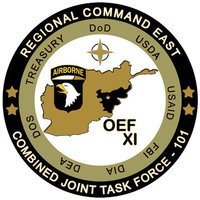 Bagram Airfield, Afghanistan – President Barack Obama thanks a crowd of servicemembers and civilians during a surprise visit to Bagram Airfield December 3rd.
Obama gave the troops a holiday message during his visit.
«Read the rest of this article»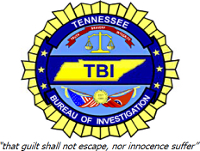 Henry County, TN – The Tennessee Bureau of Investigation is asking for the public's help identifying and locating a murder suspect who was involved in a double homicide in Henry County, Tennessee, earlier today.
The suspect is described as a white male, 5'0" to 5'3", late 20's to early 30's with a scruffy beard. He was last seen wearing a heavy camouflage jacket and faded worn blue jeans. His identity is unknown.
He is believed to be driving the victims' truck which is a 2001 white Ford F150 pickup with Tennessee tag 471-NTW. The truck has a toolbox in the bed of the truck and on the toolbox is a sticker about airplanes.
At approximately eight o'clock this morning, law enforcement found 76-year-old Barbara Jean Walker and 80-year-old Guy Kenneth Walker murdered in their home located at 100 Riverwood Drive in Buchanan, Tennessee.
Anyone with information about the subject is urged to call the TBI at 1-800-TBI-FIND.
APSU Men's Basketball
December 4th, 2010 | Lantz Arena | Charleston, IL

Charleston, IL – Under Mike Miller, Eastern Illinois has made a steady climb up the Ohio Valley Conference ladder. Last season, the Panthers finished 19-12 overall and 11-7 in the OVC, tying the Govs for third place.
In the 2010-11 preseason poll, the Panther are picked to finish third behind Murray State and Morehead State and just ahead of the Governors. The Panthers host the Govs at 6:00pm, Saturday, at Lantz Arena.
«Read the rest of this article»
Clarksville, TN – Four Austin Peay State University art students are about graduate and enter the world as graphic designers, but before they do, they must prove to the public that their time at APSU was well spent.
At 7:00pm on December 6th, the B.F.A. Senior Design Exhibition – featuring work by students Marco Lamar, Tomas Lopez, April Mathews and Britney Williams – will open to the public in the campus' Trahern Gallery. The show will run through December 10th. «Read the rest of this article»
by Councilman Bill Summers

Clarksville, TN – The city held its regular first Thursday of the month council session this evening.
It was a long session with several important votes. «Read the rest of this article»

Clarksville, TN – Detective Nick Newman's investigation into an alleged Rape which occurred on November 27th, 2010, revealed that Samuel Davis and two other individuals were visiting a 29 year old woman at her Clarksville residence. The 29 year old victim went into her bedroom to take a shower and left her guests in the living room. 
When she got out of the shower a short time later, Davis was in her room and forced her onto the bed. He sexually assaulted her even though she yelled for him to stop.  When Davis finally allowed the woman to get up, she immediately left the bedroom and told the other guests what happened.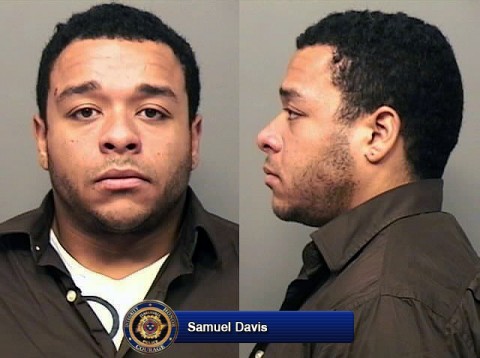 «Read the rest of this article»
Two Near Strangulations Involved Young Children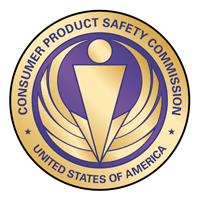 Washington, D.C. – The U.S. Consumer Product Safety Commission, in cooperation with the firm named below, today announced a voluntary recall of the following consumer product. Consumers should stop using recalled products immediately unless otherwise instructed.
It is illegal to resell or attempt to resell a recalled consumer product. «Read the rest of this article»