Written by By U.S. Army Spc. Kimberly K. Menzies
Task Force Currahee Public Affairs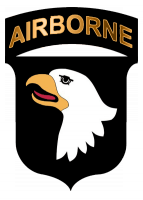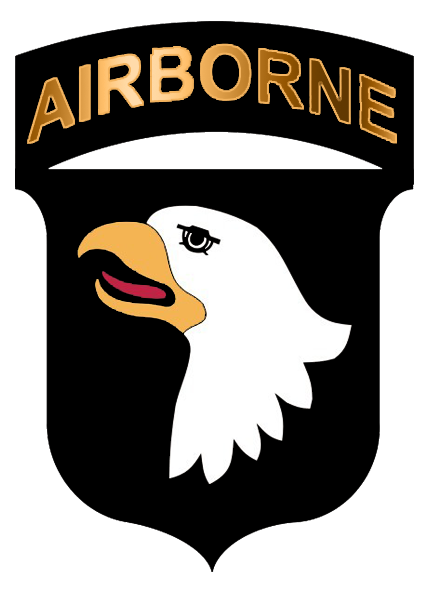 Province, Afghanistan – Soldiers from Company D, 1st Battalion of the 506th Infantry Regiment, 4th Brigade Combat Team, 101st Airborne Division, receive supplies by low-cost, low-altitude drop, an alternative delivery method at Forward Operating Base Waza Khaw.
The LCLA drop is a supply method in which an aircraft fly closer to the ground and release palletized supplies from the cargo area. Once the pallets exit the aircraft, parachutes are released and slowly lower the supplies to a specified location on the ground.
"We only receive resupply by air," said U.S. Army 1st Sgt. Brian D. Gemmil, first sergeant from Co. D, 1st Bn., 506th Inf. Regt., and native of Carmel, IN. 
With the limitations of available flights, these LCLA drops not only provide necessary supplies, but other additional improvement to traditional delivery choices.
"This drop system is important and very efficient," Gemmil said. "These drops reduce the risk to Soldiers because they do not have to leave the post, and to aircraft because they do not have to land and unload."
Not only does the LCLA drop provide a safer alternative, this form of delivery helps with the mission at hand.
"The LCLA drop is fast and efficient which helps us better maintain mission readiness," said U.S. Army Staff Sgt. James D. Summer, a platoon sergeant from Co. D, 1st Bn., 506th Inf. Regt., and native of Colorado Springs, CO.
After the drops are coordinated, the Soldiers on the ground wait until the planned time, and then go to the landing zone to bring back supplies, said Gemmil.
"This most recent drop supplied us with things like toilet paper, (Meals-Ready-To-Eat) and cold-weather gear," Summer said.
Cold-weather gear is essential for fighter maintenance and allow patrols to continue conducting night missions, Gemmil added.
The LCLA drop is a more recent alternative utilized by the Soldiers at FOB Waza Khaw.
"So far, this is only our second supply drop..," Summer said. "So far, it has been working well for us."