APSU Women's Basketball

Clarksville, TN – Austin Peay will face a tough challenge in its bid for a home victory when it faces Bowling Green, the defending Mid-American Conference champions, in a 5:15pm, Saturday contest at the Dunn Center.
Austin Peay has lost its first two home contests, including a 63-58 loss to Lipscomb, Wednesday. The Lady Govs dominated the Lady Bisons with a season-high 53 rebounds, including 23 offensive rebounds. However, Austin Peay shot a season-low 31.9 percent from the field while attempting a season-high 72 field goals.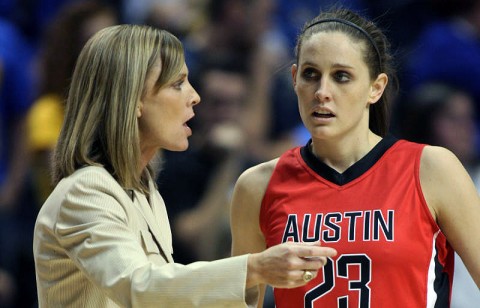 Junior Whitney Hanley led the Lady Govs with an 18-point, nine-rebound performance, Wednesday, rebounding from a seven-point, foul-plagued outing at Eastern Illinois, last Saturday. Junior Jasmine Rayner posted her season's first double-double – a 10-point, 10-rebound effort. Sophomore Meghan Bussabarger posted her third consecutive double-digit outing with 15 points while also grabbing eight rebounds.
However, defense is the name of the game and it's the one area Austin Peay has struggled through the season's first 10 games.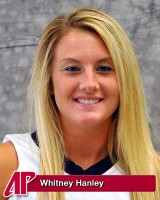 The Lady Govs have permitted nine of their first 10 opponents to shoot better than 40 percent from the field this season, including Lipscomb's 41.2-percent effort, Wednesday. Exacerbating matters has been the opponent's efforts at the free-throw line where they are making an incredible 74.8 percent with more free-throws made (169) than APSU has attempted this season (149).
Bowling Green brings a nine-game win streak to the Dunn Center after winning at Western Kentucky, 72-68, Thursday. The Falcons lost their season-opener at Evansville but have not lost since. BGSU even owns a victory against then-nationally ranked Vanderbilt, 79-68, to begin the month.
Two-time MAC Player of the Year Lauren Prochaska, a senior forward, leads Bowling Green with 20.1 points and 7.1 rebounds per game, including 18 points and nine rebounds at Western Kentucky. She now owns the NCAA record for consecutive free-throws made, her 6-of-6 effort at WKU giving her 67 consecutive makes.  Senior guard Tracy Pontius scored a game-best 24 points at WKU and is second on the team with 14.2 points per game.
Game Data
This is the second game of a four-game homestand that will last until the Christmas Break. It is APSU's longest homestand this season.
Austin Peay and Bowling Green will meet for the first time.
Austin Peay enters the week leading the OVC and ranked 60th nationally in field-goal percentage (42.9). But the Lady Govs are ranked last in the OVC and 318 out of 333 NCAA teams in field-goal percentage defense (45.6).
Sophomore Meghan Bussabarger has scored 54 points in her last three games, including a career-high 20 points at Southeast Missouri.
Austin Peay is 1-7 in non-conference games this season and has lost four straight.
The Lady Govs are 9-20 in December under Daniels.
Quickly About Bowling Green
Bowling Green was picked to win the MAC's East Division and the MAC Tournament Title after a 27-7 record last season that included a 14-2 conference record.
Senior Lauren Prochaska, the MAC Player of the Year the past two seasons, returns after averaging 17.9 points and 5.7 rebounds per outing last season. She entered this season with 1,699 career points after scoring a school-record 609 points last season.
Senior guard Tracy Pontius was a second-team All-MAC selection last season after averaging 11.7 points per game in 2009-10.
Key Notables From Lady Govs at Lipscomb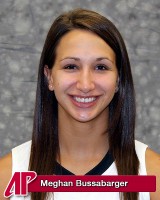 Junior guard Whitney Hanley rebounded from a seven-point outing at Eastern Illinois, last Saturday, to lead APSU with 18 points against Lipscomb. She also had nine rebounds and two assists in 40 minutes.
Sophomore forward Meghan Bussabarger scored 15 points and grabbed a season-high eight rebounds against the Lady Bisons. It was her third consecutive double-digit scoring effort and fifth overall this season.
Junior forward Jasmine Rayner posted APSU's second double-double this season, finishing with 10 points and 10 rebounds in 30 minutes.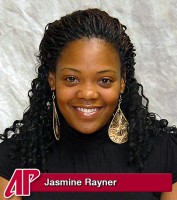 Austin Peay posted a dominating 53-32 rebounding advantage against Lipscomb. However, the Lady Govs could only turn their season-best 23 offensive rebounds into 10 second-chance points.
Austin Peay committed 22 turnovers for the second consecutive contest – its third consecutive 20-plus turnover outing. It was the Lady Govs seventh game with more than 20 turnovers this season. They are averaging 21.0 turnovers per game.
The Lady Govs attempted a season-high 72 field goals but were limited to a season-low 31.9 percent from the field, including a 25.0 percent effort from three-point range.
Next Up: Eastern Kentucky
Following its traditional week off for finals, Austin Peay returns to Ohio Valley Conference action with a 2:00pm, Sunday, December 19th contest against Eastern Kentucky.
Carrie Daniels Show Begins Wednesday
The Carrie Daniels Show tips off with a 6:00pm, Wednesday show live from Edwards Steakhouse on Franklin Street in Clarksville.
Hosted by Brian Rives for the third consecutive season, the show will air live on WVRY 105.1 FM and be simulcast over the internet at www.LetsGoPeay.com.