Nashville, TN – A Montgomery County man convicted earlier this fall of charges stemming from a fatal boating accident on Kentucky Lake in 2009 has received his sentence which will include jail time, probation, and community service.
David Ray Phelps, of Woodlawn, received his sentence at a hearing December 6th in Henry County Circuit Court in Paris. Phelps was found guilty of vehicular homicide, aggravated assault, reckless operation of a motor boat and boating under the influence (BUI). The verdict came after a lengthy jury trial in Henry County.
A bass boat Phelps, 37, was operating, struck a pontoon boat occupied by seven family members on July 2nd, 2009. Sandra R. Adams, 47, was killed and her daughter, Meghan Adams, 16, was seriously injured.
Circuit Court Judge Donald Parish sentenced Phelps to nine years in the Tennessee Department of Corrections on his conviction of vehicular homicide with one year to serve in continuous confinement and eight years of supervised probation.
He was also sentenced to serve two years for the aggravated assault with six months of continuous confinement and 18 months supervised probation. The sentences are to be served concurrently.
Parish added stipulations of his probation, including that Phelps not drink any alcohol and that he submit to random alcohol tests at least once per month. He is forbidden to own, possess or operate a motor boat for nine years. Phelps is also to perform 500 hours of community service during his probation period.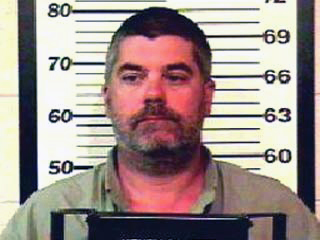 The convictions of reckless operation of a motor boat and BUI were merged into the greater conviction of vehicular homicide and aggravated assault. The fine imposed by the jury on the BUI conviction was lifted. Phelps is to report to the Henry County Jail on January 17th, 2011 to begin serving his sentence.
In the sentencing, Judge Parish noted that, "Phelps made an intentional decision to drink excessive alcohol which led to the death of Sandra Adams by his actions." Parish stated that he "hopes that by imposing a jail sentence and stringent probation that other boat operators will be deterred from drinking and driving a boat."