APSU Men's Basketball

Clarksville, TN – Josh Terry scored  a career-high 22 points and keyed a defense that limited Eastern Kentucky to 36.5 percent shooting from the floor as Austin Peay State University claimed a 78-51 Ohio Valley Conference decision, Saturday night, in Dave Aaron Arena.
The victory improved APSU to 7-6 overall and 3-3 in the OVC, while Eastern Kentucky slips to 5-6 overall and 1-2 in the OVC.
«Read the rest of this article»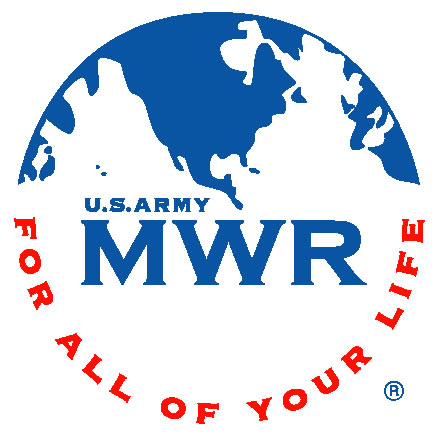 Fort Campbell, KY – Have a cosmic bowling good time and ring in 2011 with family and friends at Hooper Bowling Center.  The Hooper New Year's Eve Bowling Party kicks off on December 31st at 8:30pm and lasts until 2:00am on January 1st. 
Enjoy unlimited bowling, shoe rental, a continental breakfast with beverage, non-alcoholic sparkling grape juice for a New Year's toast, party favors to ring in the New Year, and loads of fun. The bowling center will only be open for patrons who have a ticket to the party on New Year's Eve; open bowling will not be available.  «Read the rest of this article»

Clarksville, TN – On 12/18/10, around 11:25pm, there was two car crash which sent two to Gateway Hospital. William Glunt, 51 was traveling northbound on Madison Street in a 2000 Saturn SL2. Makenzie Taylor, 22 was traveling southbound on Madison Street in a 2005 Saturn Ion. 
«Read the rest of this article»
There's no more excuse for poor electronic etiquette! Whether you're sending an email, tweeting, or texting, this handbook has all the do's and don'ts.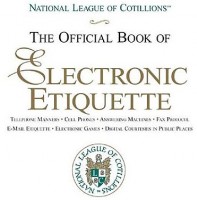 When is it inappropriate to use your cell phone in public? According to The Official Book of Electronic Etiquette, you should never place or receive a call, or allow the phone to ring or beep during a meal, meeting, religious service, wedding, or funeral. What is the proper etiquette for using your laptop in the office? This new reference advises against checking your e-mail, pulling up an Internet site, playing an electronic game, or working on a file unrelated to the purpose of the meeting.
If you have ever considered these questions, then The Official Book of Electronic Etiquette is perfect for you. «Read the rest of this article»
Written by Spc. Tracy Weeden
101st Combat Aviation Brigade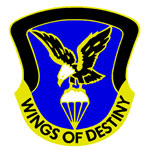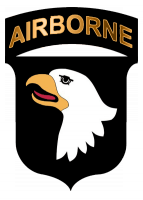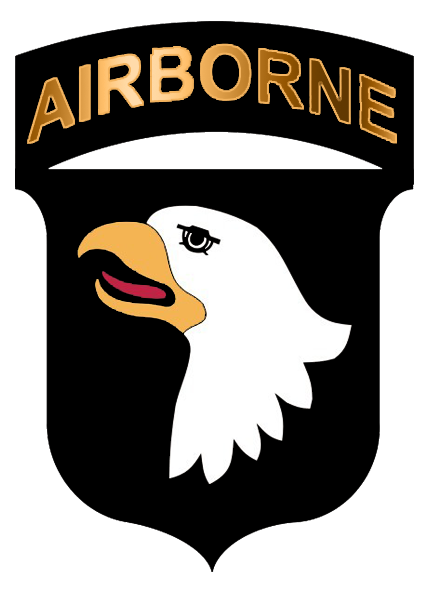 Kandahar Airfield, Afghanistan – The downed aircraft recovery team of D Troop, Task Force Saber is responsible for reacting within minutes to damaged helicopters that are unable to return to Kandahar Airfield.
They must respond immediately to calls from OH-58D Kiowa Warrior and AH-64 Apache helicopter pilots whose aircraft are unsafe to fly back due to an accident, malfunction or battle damage.
A DART consists of a maintenance non-commissioned officer, a specified aircraft maintainer, a technical inspector and the TF Saber Pathfinders who escort and provide additional security. «Read the rest of this article»
More Than 800 Million Pieces of Mail Expected Monday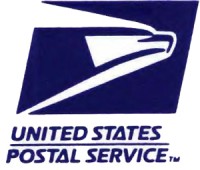 Washington, D.C. – Monday, December 20th, marks the Postal Service's busiest mailing day of the year with more than 800 million pieces of mail expected to enter the system. This represents a 40 percent increase in the average daily volume of 559 million pieces of mail.
"There's still time to mail greeting cards and ship presents," said Postmaster General Patrick R. Donahoe. "If customers get their cards and packages to us by Tuesday, December 21st, we'll get them delivered by Christmas."
December 20th is the recommended deadline for sending greeting cards and holiday letters to arrive in time for Christmas. December 21st is the recommended deadline for sending packages using Priority Mail. For those last-minute shoppers and procrastinators, the Postal Service recommends December 22nd as the last day to ship packages using Express Mail. «Read the rest of this article»
Clarksville, TN – Radical Missions Compassionate Ministries will be hosting their annual Warm Souls event, which is a free event for the homeless and low income families in our community. The event will take place on December 24th, at the Hilldale Baptist Church Family Life Center on 250 Old Farmers Road. Doors open at noon (12:00 pm) and the program will start at 1pm. Attendees will be entertained with live music along with a home-cooked meal and a free gift. «Read the rest of this article»
Clarksville, TN – When Kell Black, an Austin Peay State University professor of art, was 5 years old, his father brought him a present from the New York World's Fair. The gift contained a kit on how to make a medieval village out of paper, and one evening, Black and his father spent hours cutting and gluing together pieces, creating a three-dimensional little town on their kitchen table.
Today, Black is one of the pre-eminent paper engineers in the country. He published a book last year, "Paper Chess," which allowed readers to build their own chess sets by making paper chess pieces designed by Black. Following that book's success, the APSU professor is now going back to his roots, but on a grander scale. Rather than a small village, he's giving the public the chance to build one of the greatest cities in the world. «Read the rest of this article»

Clarksville, TN – The Clarksville Police Department is working on a couple of cases and we think the public could help.  I've included the information we know and are hoping someone can provide additional information which may lead us to a suspect or possibly an arrest.
The cases include a burglary at Smith School, and a stabbing at First Baptist Church. «Read the rest of this article»
APSU Women's Basketball

Clarksville, TN – Austin Peay will lift the curtain on the home portion of its Ohio Valley Conference schedule when it hosts Eastern Kentucky in a 2:00pm, Sunday contest at the Dunn Center.
Austin Peay is still seeking its first home victory this season after losing its first three home affairs. The Lady Govs dropped a 69-42 decision to Bowling Green, December 11th, in its last outing at the Dunn Center. Austin Peay again won the rebounding battle, 40-34, but continued to suffer from their sudden shooting slump. The Lady Govs shot a season-low 26.9 percent from the field, the second consecutive game they have shot a season low.
«Read the rest of this article»