APSU Men's Basketball

Clarksville, TN – Josh Terry hit a reverse layup with 0.7 seconds in overtime off a drive and dish by TyShwan Edmondson to lift Austin Peay State University to an 86-85 Ohio Valley Conference victory, Tuesday night, in Dave Aaron Arena.
The victory improves the Govs to 8-6 overall and 4-0 in the 2010 portion of the OVC race. Morehead State slips to 6-6, 2-2 in the OVC.
Morehead State took the lead with 35 seconds left when Kenneth Faried, the preseason OVC Player of the Year, snatched Sam Goodman's missed free throw—his 18 rebound of the night—and  slammed home the basket, giving the Eagles an 85-84 advantage.
«Read the rest of this article»
Remember: Drunk Driving. Over The Limit. Under Arrest.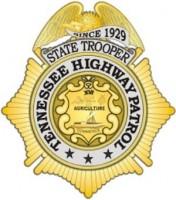 Nashville, TN – In conjunction with the National Drunk and Drugged Driving Prevention Month, the Tennessee Highway Patrol will be cranking up its enforcement effort throughout the upcoming Christmas and New Year's Day celebrations to find and remove impaired drivers from Tennessee roadways.
State Troopers will be conducting more than 100 sobriety and driver license checkpoints with a clear message to motorists – "Don't Wreck the Holidays."
THP is also participating in the national campaign, Drunk Driving. Over the Limit. Under Arrest.  "The Highway Patrol will be working with law enforcement officers from hundreds of agencies across the state and country to remove impaired drivers from the road," Department of Safety Commissioner Dave Mitchell said. "It is our duty to ensure the public's safety through education, regulation and especially enforcement; we take this responsibility seriously on holidays and all throughout the year." «Read the rest of this article»
APSU Women's Basketball 
  


Clarksville, TN – Junior Whitney Hanley made a pair of free throws with 16 seconds remaining and blocked a three-point try just before the final horn to lead Austin Peay State University women's basketball team to a 60-57 Ohio Valley Conference victory against Morehead State, Tuesday night, at the Dunn Center.
Austin Peay (4-9, 3-1 OVC) used a strong defensive effort to record its second consecutive victory, holding Morehead State (8-4, 3-1 OVC) to 34.5 percent shooting – a season-low by an APSU opponent. The Lady Govs held senior Chynna Bozeman – the OVC's Preseason Player of the Year – to a season-low eight points on 2-of-14 field-goal shooting.
«Read the rest of this article»

Clarksville, TN – On December 20th, 2010, a man called 911 to report that he had been assaulted by several men at the intersection of Cedar and Reynolds Street.  During the assault the men allegedly took a large sum of cash from him.
After the alleged the robbery, the man drove to the parking lot of Kroger's on Madison Street and met with officers there.
Detective Dave Bramel took over the investigation and found out what really happened.
«Read the rest of this article»

Clarksville, TN – Clarksville Police have taken out an Especially Aggravated Robbery warrant on Eddie Tyrone Gholston (B/M, DOB: 12/19/88, with a last known address of: 210 Porcheed Road, Waverly, TN) for a brutal attack and robbery of a 54 year old, Bruce Jenner Drive man. Bond will be set at $100,000.
December 19th, 2010, around 5:30pm, officers were called to the hospital in reference to an assault that occurred. Officers were told by the 54 year old victim that on the evening of December 18th, 2010, he had invited a guest, later identified as Eddie Gholston,  into his home.
«Read the rest of this article»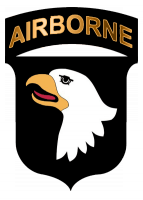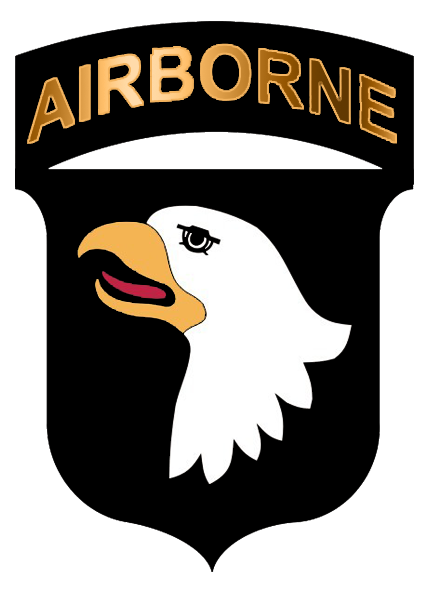 Fort Campbell, KY – Two Fort Campbell Soldiers were airlifted to a Nashville hospital following an early morning incident on Fort Campbell.
One of the Soldiers was an on-duty Military Police officer on routine patrol when he reportedly stopped to question a Soldier and an altercation ensued. The Military Police Officer was stabbed during the altercation and the suspect was shot.
The incident is under investigation by Special Agents from the U.S. Army Criminal Investigation Command.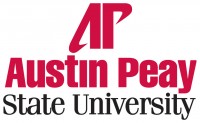 Clarksville, TN – A new dean has been announced for the Austin Peay State University College of Education.
Dr. Carlette Hardin, having most recently served as interim dean of the college, will begin her permanent post January 1st, 2011.
Hardin earned her bachelor's and master's degrees from APSU and an Ed.D. from Vanderbilt University. Her textbook, "Effective Classroom Management: Strategies and Models for Today's Classroom" (Merrill/Prentice Hall, 2004), has been praised as "one of the best textbooks available on classroom discipline."
As the author of "100 Things Every Adult College Student Ought to Know," she has eased the transition to college life for countless nontraditional students.
In addition, she has led numerous training workshops and institutes for education professionals. «Read the rest of this article»
More Than 19,000 Opportunities To Work Created Through Grants And Training
Nashville, TN – Tennessee Department of Labor and Workforce Development Commissioner James Neeley today released figures showing widespread benefits to Tennessee communities from the past year's grants and training efforts. The reports show that in 2010, 19,296 Tennesseans got the opportunity to work through efforts of the workforce system in both private and government funded positions.
The figures are based on information submitted to the Workforce Development Board today in Nashville which provides oversight of the Workforce Development system in Tennessee. «Read the rest of this article»
Clarksville, TN – The Clarksville Parks & Recreation Department's Community Centers will be operating on holiday schedule hours beginning December 17th through January 4th.  Holiday Center hours are as follows:
Monday-Friday, 10:00am – 7:00pm
Saturdays will remain normal hours
For more details on the holiday schedule of the Community Centers, please contact the Clarksville Parks and Recreation at 931-645-7476 or visit www.cityofclarksville.com.
Chicago, IL – Post-traumatic stress disorder (PTSD) more than doubles a veteran's risk of death from any cause and is an independent risk factor for cardiovascular disease, according to research presented at the American Heart Association's Scientific Sessions 2010.
PTSD is more than a psychological disorder, and the study suggests that physicians should provide early and aggressive evaluation and treatment of cardiovascular risk factors in patients with PTSD, said Naser Ahmadi, M.D., M.S., and Ramin Ebrahimi, M.D., co-principal investigators of the study. PTSD is a cluster of symptoms that can include emotional numbing, avoidance of certain situations, hyperarousal, sleep disruptions and impaired concentration. «Read the rest of this article»