Clarksville, TN – Good old fashioned Police work, media coverage, and citizen tips were instrumental in quickly putting a bank robber behind bars.
Shortly after the bank robbery took place, Detective Ulrey was inside of a business and showed the clerk photos from the bank robbery. The clerk told Detective Ulrey the man looked like someone she knew. Detective Ulrey along with fellow Detectives Nick Newman, Vince Duke, and Sgt Scott Cutler took that information and ran with it.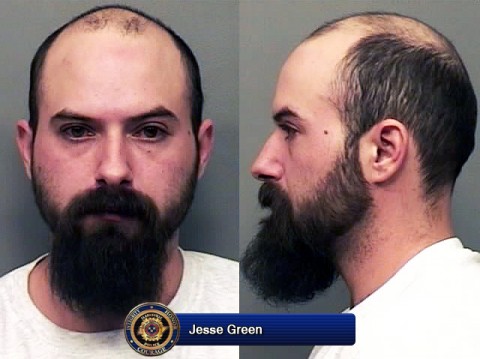 They looked through old Police reports and found possible acquaintances of the suspect. In the meantime, the bank robbery information had been aired over media channels and tips starting coming. The tips further solidified the suspect that the Detectives had developed. The suspect was identified as Jesse Joe Green.
Through further investigation, Green was tracked down and located at a hotel on Westfield Court. Green was transported to Police headquarters and interviewed by Detective Nick Newman. Detective Newman determined Green was the person who committed the robbery at Regions bank and that he had left the scene in a vehicle which was parked at a business next to the bank.  
Jesse Green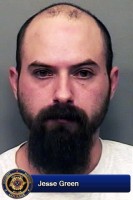 Name: Jesse Joe Green (W/M)
DOB: 5/24/78
Given Address: Clarksville, TN
Booked Into: Montgomery County Jail
Charged With: Aggravated Robbery
Bond: $500,000.
The Bank Photos
The photos released to the media right after the robbery.