Rates Increase in 85 Counties, Decrease in 8, remain the same in 2
Nashville, TN – Tennessee's unemployment rate for November was 9.4 percent, unchanged from the October rate.  The national unemployment rate for November 2010 was 9.8 percent, up two-tenths of a percentage point from the October rate.
County non-seasonally adjusted unemployment rates for November 2010, released today, show that the rate increased in 85 counties, decreased in eight counties and remained the same in two counties.
«Read the rest of this article»
Peterson Air Force Base, CO – For more than 50 years, NORAD and its predecessor, the Continental Air Defense Command (CONAD) have tracked Santa's flight.
The tradition began in 1955 after a Colorado Springs-based Sears Roebuck & Co. advertisement for children to call Santa misprinted the telephone number. Instead of reaching Santa, the phone number put kids through to the CONAD Commander-in-Chief's operations "hotline." The Director of Operations at the time, Colonel Harry Shoup, had his staff check the radar for indications of Santa making his way south from the North Pole. Children who called were given updates on his location, and a tradition was born.
http://www.youtube.com/watch?v=_ouYzSyxFrY
«Read the rest of this article»
Written by Sgt. George Edward Tucker III
Task Force Mountain Eagle, 10th Combat Aviation Brigade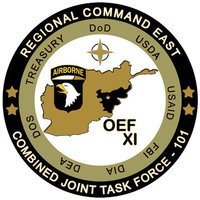 Bagram Airfield, Afghanistan – Pope John Paul II once said that "As the family goes, so goes the nation and so goes the whole world in which we live."
As a nation at war a lot is asked of Soldiers. One of the most difficult things Soldiers are asked to do is to leave their families for up to a year, so Soldiers often rely upon their families and strangers to send them care packages to bring them joy in these trying times.
U.S. Army Pfc. Cody Smith, an intelligence analyst with Headquarters Support Company, Task Force Mountain Eagle, 10th Combat Aviation Brigade, 10th Mountain Division, and his family have decided to contribute to Operation Enduring Freedom in their own way.
«Read the rest of this article»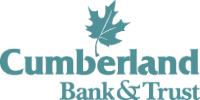 Clarksville, TN – Cumberland Bank & Trust welcomes Brian Grasty to its staff. Brian will be joining the Dover Road branch as a loan officer. He has 8 years of banking experience and graduated with a B.S. degree in agriculture from APSU. Brian is very active in the community, serving on the Board of Directors for the United Way of Greater Clarksville area, a member of Gideons International, and a Mason at Lodge #303 of Indian Mound.
Ron Sleigh, president of Cumberland Bank & Trust, said, "We're very excited to add Brian to our team. He has many valuable years of banking experience that I feel will be put to good use here at Cumberland Bank & Trust". «Read the rest of this article»
Those Affected by Late Tax Breaks Can File in Mid- to Late February
Washington, D.C. – Following last week's tax law changes, the Internal Revenue Service announced today the upcoming tax season will start on time for most people, but taxpayers affected by three recently reinstated deductions need to wait until mid- to late February to file their individual tax returns. In addition, taxpayers who itemize deductions on Form 1040 Schedule A will need to wait until mid- to late February to file as well.
The start of the 2011 filing season will begin in January for the majority of taxpayers. However, last week's changes in the law mean that the IRS will need to reprogram its processing systems for three provisions that were extended in the Tax Relief, Unemployment Insurance Reauthorization and Job Creation Act of 2010 that became law on December 17th. «Read the rest of this article»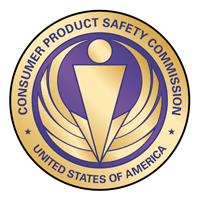 Washington, D.C. – The U.S. Consumer Product Safety Commission and Health Canada, in cooperation with the firm named below, today announced a voluntary recall of the following consumer product. Consumers should stop using recalled products immediately unless otherwise instructed.
It is illegal to resell or attempt to resell a recalled consumer product.
«Read the rest of this article»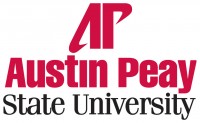 Clarksville, TN – Develop a new skill, explore a new idea, learn a new language, or seek a new career with one of the spring classes from Austin Peay State University's Center for Extended and Distance Education. Register early and receive a 10 percent discount on selected courses.
Preregistration is required for each course. «Read the rest of this article»
Written by U.S. Air Force Capt. Peter Shinn
Task Force Bastogne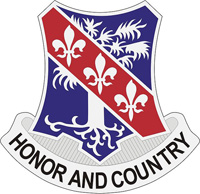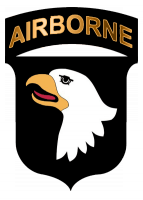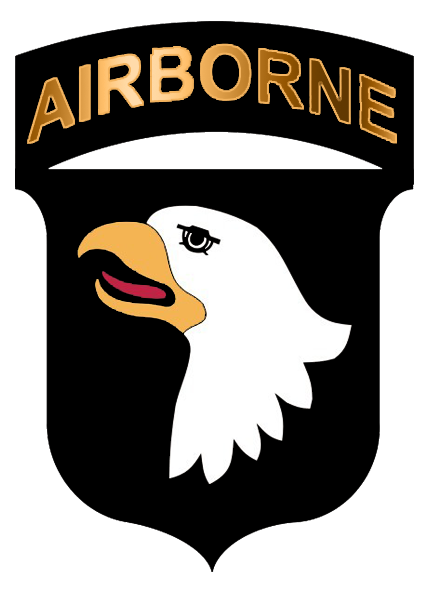 Kunar Province, Afghanistan – The Afghan National Army took an important step toward taking responsibility for the nation's security when it assumed control of Observation Post Mace from the U.S. Army December 21st.
ANA soldiers now safeguard the post and surrounding area, in accordance with the way ahead laid out in the Lisbon Plan to transfer security responsibility to Afghan forces.
«Read the rest of this article»
Holiday shopping, wrapping, partying, and more prove to be time-consuming for most

Yonkers, NY – Ever wonder how much time we devote to celebrating the winter holidays? A recent Consumer Reports Holiday Shopping Poll found that the average American expects to spend about 42 hours buying, wrapping, and returning gifts, as well as partying and traveling to visit family and friends.
The full results of this latest poll are available at www.ConsumerReports.org. «Read the rest of this article»
Clarksville, TN – The Clarksville Chamber of Commerce made it official last week when they cut the ribbon to open a new business called Shear Madness Hair Studio, located at 2150 Wilma Rudolph Blvd.
Owner, Claudia George has been a hair artist since 2007 and opened Claudia's Hair Salon in 2009. This year she changed the name to Shear Madness when she was joined by two other hair Artists; Annette Catalano-Joplin and Angie Henley.
«Read the rest of this article»