Written by The Associated Press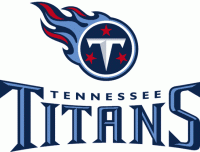 Kansas City, MO – It took the Kansas City Chiefs 15 tries to win the same number of games they did in the previous three seasons combined.
Now, at 10-5, the Chiefs can return to the playoffs with one more victory or a San Diego defeat.
Matt Cassel threw three touchdown passes and Eric Berry returned an interception 54 yards for another score as Kansas City romped past Tennessee 34-14 Sunday. Cassel hit 12 of his first 13 passes for the fast-starting Chiefs (10-5), including touchdown tosses to Jamaal Charles on their first two possessions.
The Chiefs' AFC West lead went to 1 1/2 games pending San Diego's late start at Cincinnati. The Chiefs' six-game improvement from 4-12 in 2009 is a team record.
The Titans (6-9) spent much of the game dropping passes, missing arm tackles and piling up penalties while losing for the seventh time in eight games.
Dwayne Bowe had six catches for 153 yards, including a career-long 75-yard touchdown as the Chiefs remained unbeaten in seven home games. If the Bengals beat the Chargers, or Kansas City wins at home next week against Oakland, the Chiefs clinch their first AFC West title since 2003.
The Chiefs had 327 of their 458 total yards and all but three of their points while rolling up a 31-7 halftime lead.
A couple of times in the ragged second half, it seemed fights were about to break out. By the end of the third quarter, each team had three unnecessary roughness penalties. The Titans, one of the league's most penalized teams, were flagged nine times for 74 yards, while the Chiefs uncharacteristically drew seven penalties for 84.
Cassel, in his second game since undergoing an emergency appendectomy on December 8th, was 24 for 34 for 314 yards and three TDs. He was not intercepted.
Kerry Collins, nearing the end of his 16th season, was 14 for 37 for 235 yards and two touchdowns. He was intercepted twice. On his 53-yard touchdown pass to Kenny Britt in the second quarter, he became the 12th quarterback to go over 40,000 yards passing. He also connected with Jared Cook on a 22-yard touchdown pass.
Cassel and the Chiefs were nearly perfect in the first half. He was 4 for 4 on KC's first possession, capping it with a screen pass to Charles that went 14 yards. After a Titans punt, Cassel was 6 for 7 in a 10-play, 61-yard drive. On second down from the 5, he tossed a perfectly timed fade pass to Charles in the corner of the zone for a 14-0 lead.
On KC's next possession, Ryan Succop made a 35-yard field goal. He also kicked a 42-yarder in the third.
Bowe, whose hot-and-cold season has included a two-game stretch where he had only one catch, got behind the secondary on a third-and-19 play from the Kansas City 25. Hauling in Cassel's pass near the 50, he quickly changed direction and sprinted into the end zone for the 75-yard touchdown play.
With 22 seconds left in the half, Berry stepped in front of a receiver and weaved 54 yards into the end zone. The rookie safety broke two feeble attempts at arm tackles and avoided two more attempts before diving into the end zone for a 31-7 lead.