APSU Men's Basketball

Clarksville, TN – Austin Peay State University ran off the game's first 17 points and was never threatened as it defeated Brescia, 101-46, Tuesday night in non-conference basketball action in Dave Aaron Arena.
The victory improved the Govs to 9-6 on the season—the win pushed APSU's season-best winning streak to three games.
Meanwhile, Brescia, an NAIA school located in Owensboro, KY, fell to 4-9.
«Read the rest of this article»
APSU Women's Basketball

Pittsburgh, PA – Austin Peay State University women's basketball team returned from the holiday break with a sluggish first-half effort en route to a 75-53 loss at Pittsburgh, Tuesday night, at Petersen Events Center.
Pittsburgh (7-5) seemingly could not miss the basket in the opening period, making 58.6 percent (17-of-29) of its field goals. The Panthers opened the game making six of their first seven field goals to take a 15-9 lead with 14:28 remaining. However, it was a 12-2 run over a four-minute span that pushed the Pitt lead to 21 points, 37-16, with 6:01 left. The Panthers took a 20-point, 43-23, lead into halftime.
«Read the rest of this article»

Clarksville, TN – An early morning crash on December 26th sent a woman to the hospital in critical condition. Around 2:50am, Olegraio Martinez-Casimiro, 43, of Clarksville was driving a 2004 GMC Envoy North on Providence Blvd (Boot Hill), crossed over into the southbound lanes, and collided head-on with a 2007 Ford Focus driven by Whitney Bouie, 21, of Clarksville.
Officer John Reyes was the lead investigator and determined Martinez-Casimiro had consumed five beers prior to driving the vehicle and that his license was suspended for previous traffic-related charges. Initially, Martinez-Casimiro did not want medical attention, but after being transported to Montgomery County Jail, he complained of neck pain. He was taken to the hospital and medically cleared. Martinez-Casimiro was wearing a seat belt.
«Read the rest of this article»

Clarksville, TN – On December 28th, 2010 a little after midnight, officers responded to a business on the 1900 Block of Madison Street in reference to a suspicious male standing out back by their utility shed.
When officers arrived, he had already fled from the area. But, within minutes another call came in about a man trying to get into a West Meadow Drive residence. Officers located the man, identified as Evan Oneill McWhorter, and spoke with him.
«Read the rest of this article»

NASHVILLE, TN – The state of Tennessee is in the nation's top 20 when it comes to disaster declarations, and the majority of those disasters have involved flooding. Tennessee ranks number 14 in the country for the most federally declared disasters since 1953 when the record-keeping began. FEMA records show 82 percent of Tennessee's registered disasters involved flooding. In the 1990's alone there were 10 flood-related disaster declarations in Tennessee.
"Tennessee has earned one of the top spots the hard way. Despite heroic efforts, this unfortunate history has cost lives and millions of dollars in unforgettable devastation," said Federal Coordinating Officer Gracia Szczech, "That's why FEMA is urging Tennesseans to make a different kind of resolution in the New Year and Resolve to be Ready in 2011." «Read the rest of this article»

Clarksville, TN – Restore Ministries of the Clarksville Area YMCA will again offer Journey to Freedom for men who are dealing with life's issues – whether life just feels a little off-balanced or you are caught in a major addiction, this 8-week group can help.
In this group, participants will lay a foundation for change in the areas that keep them from reaching their full potential while learning: «Read the rest of this article»

Clarksville, TN – With dozens of women already going through this group since its beginning in August, Restore Ministries of the YMCA is once again offering Journey to Freedom for Women.
One recent participant said, "Restore offered me the chance to be embraced for who I am and where I am." «Read the rest of this article»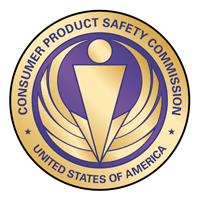 Washington, D.C. – The U.S. Consumer Product Safety Commission, in cooperation with the firm named below, today announced a voluntary recall of the following consumer product. Consumers should stop using recalled products immediately unless otherwise instructed.
It is illegal to resell or attempt to resell a recalled consumer product.
  «Read the rest of this article»


The Customs House Museum has a history of bringing the best of regional and area culture to the Clarksville Area. Each month they schedule a series of interesting and fun events and activities that informs and educates the community.
In January, the museum is hosting – Cover Up, an exhibit of quilts from the Museum Collection; An American Tradition, photographic documentation of a Montgomery County family of tobacco farmers; Beyond Light: A Visual History of the Aladdin Mantle Lamp Company; and Photographically Speaking: The photography of Malcolm Glass and Mitzi Cross.
«Read the rest of this article»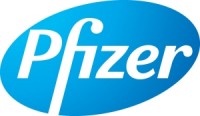 Pfizer recalled specific bottles of LIPITOR (40 mg only) due to a small number of reports of an uncharacteristic odor related to the bottles in which LIPITOR is packaged. A medical assessment has determined that the odor is not likely to cause adverse health consequences in patients taking LIPITOR.
There is no need to take any action if you take LIPITOR; please continue to take your medication as prescribed by your doctor. However, if you take LIPITOR 40 mg and experience an uncharacteristic odor associated with your medication, please return the tablets to your pharmacist. «Read the rest of this article»