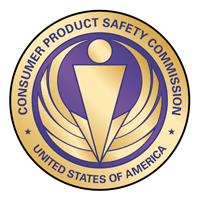 Washington, D.C. – The U.S. Consumer Product Safety Commission, in cooperation with the firm named below, today announced a voluntary recall of the following consumer product. Consumers should stop using recalled products immediately unless otherwise instructed.
It is illegal to resell or attempt to resell a recalled consumer product.
Product Information
Name of Product: Classic Buggies
Units: About 9,300. Consumers who participated in the October 2009 recall should also participate in this recall, because the initial repair did not adequately fix the hazard.
Manufacturer: Bad Boy Enterprises LLC, of Natchez, MS. This recall is being performed by BB Buggies Inc., which recently acquired certain assets of Bad Boy Enterprises, LLC.
Hazard: The off-road vehicles can accelerate without warning, posing a risk of injury to the user and/or bystanders.
Incidents/Injuries: Since the October 2009 recall announcement, BB Buggies has received 27 additional reports of unexpected acceleration, including reports of arm and leg fractures.
Description: This expanded recall involves all Bad Boy Classic model off-road utility vehicles manufactured from early 2003 through May 2010. Bad Boy Buggy Classic models come in camouflage patterns, hunter green, red and black colors. The XT model is not included in this recall.
Sold by: Authorized dealers nationwide from Spring 2003 through June 2010 for about $10,000.
Manufactured in: United States
Remedy: Consumers should immediately stop using the buggies and contact their BB Buggies dealer to schedule a free repair.
Consumer Contact: For additional information, contact BB Buggies toll-free at 855-738-3711 between 8:00am and 5:00pm CT Monday through Friday, or visit the firm's Web site at www.badboybuggies.com
CPSC is still interested in receiving incident or injury reports that are either directly related to this product recall or involve a different hazard with the same product. Please tell us about it by visiting https://www.cpsc.gov/cgibin/incident.aspx
About The U.S. Consumer Product Safety Commission
The U.S. Consumer Product Safety Commission is charged with protecting the public from unreasonable risks of serious injury or death from thousands of types of consumer products under the agency's jurisdiction. The CPSC is committed to protecting consumers and families from products that pose a fire, electrical, chemical, or mechanical hazard. The CPSC's work to ensure the safety of consumer products – such as toys, cribs, power tools, cigarette lighters, and household chemicals – contributed significantly to the decline in the rate of deaths and injuries associated with consumer products over the past 30 years.
To report a dangerous product or a product-related injury, call CPSC's Hotline at 800-638-2772 or CPSC's teletypewriter at 301-595-7054. To join a CPSC e-mail subscription list, please go to https://www.cpsc.gov/cpsclist.aspx. Consumers can obtain recall and general safety information by logging on to CPSC's Web site at www.cpsc.gov.
Sections
News
Topics
Bad Boy Buggies, Bad Boy Enterprises LLC, CPSC, Off Road Vehicle, Recall, U.S. Consumer Product Safety Commission