APSU Women's Basketball

Pittsburgh, PA – Austin Peay wraps up its two-game, four-day visit to The Steel City with a 6:00pm (CT), Thursday contest against Duquesne at the Palumbo Center.
The Lady Govs returned from their Christmas Break still showing signs of the time off in a 75-53 loss at Pittsburgh, Tuesday. Austin Peay's defense allowed Pittsburgh to shoot nearly 51 percent from the field, including nearly 59 percent in the first half. The Panthers jumped out to a 20-point halftime lead which Austin Peay could not reduce in the second half. Austin Peay saw its six-game streak of winning the rebounding battle end as Pitt posted a 46-37 advantage on the boards.
«Read the rest of this article»
Almost 150 Percent More Alcohol-Related Fatalities on New Year's Day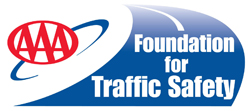 Washington, D.C. – Although filled with merriment, the holidays also harbor many dangers, including drunk drivers. Drinking and driving is viewed as a very serious threat by 87 percent of drivers and the related social disapproval is almost universal.
However, new data recently released by the AAA Foundation for Traffic Safety found that one in ten drivers reported having driven when they thought that their alcohol level might have been close to or possibly over the legal limit within the past 12 months, and just over half of those (5.5 percent of all drivers) reported having done this more than once within the past 12 months.  «Read the rest of this article»

Clarksville, TN – Male and female Austin Peay State University basketball players whose respective careers' success mirrored each other during the early part of this decade and a baseball player who  played a key role in the Governors first NCAA baseball tournament appearance, will be inducted into the APSU Athletics Hall of Fame, February 5th.
Adrian Henning, a two-time first-team All-Ohio Valley Conference forward who led the Governors to back-to-back league championships and a 2003 NCAA tournament appearance; Paige Smith, who helped lead the Lady Govs basketball team to a trio of NCAA tournaments also during the early part of this decade, and Ryan Bennett, one of the best two-way catchers in APSU history who helped lead the Governors to the 1996 OVC tournament championship, will be inducted 9:00am, Saturday, February 5th, in breakfast ceremonies in the Dunn Center's front lobby.
«Read the rest of this article»

Clarksville, TN – The Clarksville Police Department wants to give drivers a word of caution about angle crash (commonly referred to as T-bone) accidents which are occurring when drivers are trying to enter a multi-lane roadway (e.g. Wilma Rudolph Blvd) from a side street or business when traffic is heavy and backed up.
The drivers on the main roadway have the right of way, but will sometimes stop to allow vehicles from a side streets or business  to enter onto the main roadway. The problem comes in when not all lanes of traffic stop and the entering vehicle pulls in front of oncoming traffic and a crash occurs. The person that entered the roadway is usually at fault for failing to yield.
There have been over 100 angle crashes so far the month of December.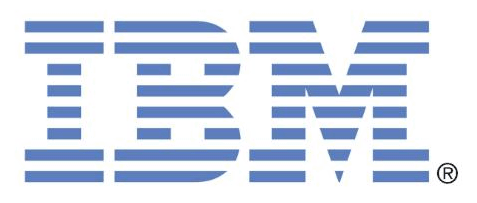 Armonk, NY – Today IBM (NYSE: IBM) formally unveiled the fifth annual "Next Five in Five" — a list of innovations that have the potential to change the way people work, live and play over the next five years:
You'll beam up your friends in 3-D
Batteries will breathe air to power our devices
You won't need to be a scientist to save the planet
Your commute will be personalized
Computers will help energize your city
«Read the rest of this article»

Clarksville, TN – Clarksville Police Department will have extra officers on the streets over the New Year holiday weekend.  We will have additional personnel performing saturation patrols throughout the city on Friday, December 31st- January 1st, 10:00pm–4:00am hours and Saturday January 1st – January 2nd from 10:00pm–4:00am hours. 
The primary purpose of the saturation patrols are to detect and apprehend impaired drivers through aggressive traffic enforcement.
Tennessee Titans (6-9) at Indianapolis Colts (9-6)
Sunday, January 2nd, 2011 • 3:15pm CST • Lucas Oil Stadium • Indianapolis, IN • TV: CBS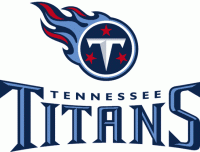 Nashville, TN – The Tennessee Titans (6-9) conclude their 2010 season this week, as they travel to Indianapolis to face the division-rival Colts (9-6). Kickoff at Lucas Oil Stadium (capacity 63,000) is scheduled for 3:15pm CST on Sunday, January 2nd.
The time was changed from its originally scheduled start of noon CST. «Read the rest of this article»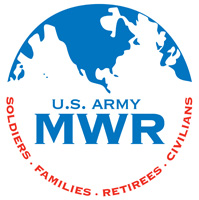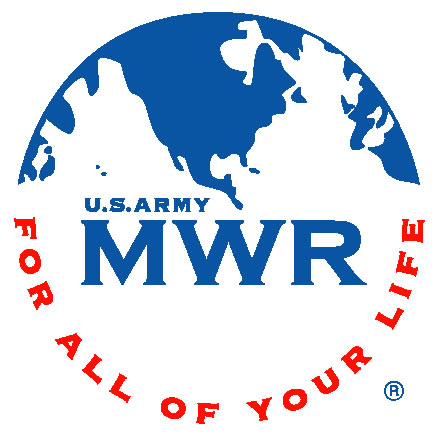 Fort Campbell, KY – Join ODR on January 4th from 4:00pm until 6:00pm for a clinic that will cover the basics of rock climbing such as belay technique, equipment use, proper climbing technique, and much more. This class will prepare you with the basic knowledge to venture into the high adrenaline based sport of Rock Climbing. Location to be determined (TBD). Preregistration required by 12:00pm on January 4th and the cost is $15.00 per person with a minimum age of 16.
Come check out scenic Land Between the Lakes while you peddle the many different single track Mountain Bike Trails on January 8th. We will have many different trails to choose from based on the experience of the group. Trails range from 1.5 miles to 11 miles. We will be sticking primarily to the beginner to intermediate trails. Bikers can look forward to a very scenic trip as we will be riding up, down, and around with great views of the water. Bring lunch, snacks, and plenty of water. Mountain bikes, helmets, and gloves are provided. Meet at Outdoor Recreation at 8:00am. Pre-registration required by 4:00pm on January 7th, and participants must be at least 14 years of age. Trip fee is $15.00 per person. «Read the rest of this article»

Clarksville, TN – The R.J. Corman Construction Services Division was in Clarksville, TN just off of South Second Street yesterday doing routine maintenance on the short line railroad which services Montgomery County Tennessee. Periodically the ties that serve as the foundation of the track bed must be replaced. A wooden railroad tie is nine feet long, and weighs 200 pounds. They typically lasts 40 to 70 years.
In the past this replacement process was a backbreaking job which involved manually digging out the old tie, then man handling a new tie into place. Modern rail service companies utilize purpose built machinery to automate a large portion of the process, the tie extractor/inserter machine.
«Read the rest of this article»
New Year's Eve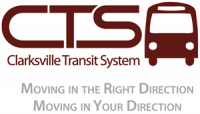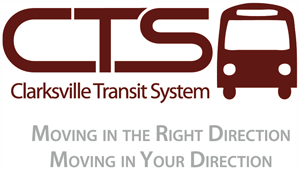 Clarksville, TN – For the 23rd straight year, the Clarksville Transit System will offer free bus rides on New Year's Eve, into the early morning hours of New Year's Day. Operation Safe Ride is a five-hour service offering free rides home from any public or private location within the Clarksville city limits. The number to call to get a free ride home is 931-553-2429.
"Our single purpose with this program is to help prevent drunk driving in our region," said Clarksville Transit Director Jimmy Smith. "We continue to offer Operation Safe Ride to the Clarksville community as a way to give back and help keep our citizens and roadways safe during a key evening that can be particularly hazardous for many." «Read the rest of this article»