APSU Women's Basketball

Pittsburgh, PA – Austin Peay wraps up its two-game, four-day visit to The Steel City with a 6:00pm (CT), Thursday contest against Duquesne at the Palumbo Center.
The Lady Govs returned from their Christmas Break still showing signs of the time off in a 75-53 loss at Pittsburgh, Tuesday. Austin Peay's defense allowed Pittsburgh to shoot nearly 51 percent from the field, including nearly 59 percent in the first half. The Panthers jumped out to a 20-point halftime lead which Austin Peay could not reduce in the second half. Austin Peay saw its six-game streak of winning the rebounding battle end as Pitt posted a 46-37 advantage on the boards.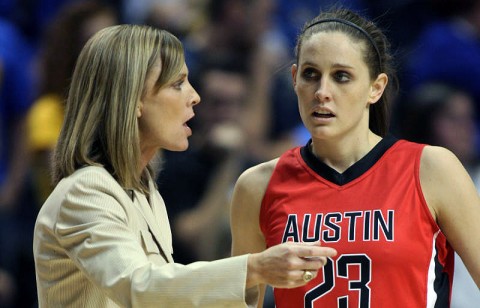 Sophomore Meghan Bussabarger led Austin Peay in both scoring (13) and rebounding (seven) at Pittsburgh. Junior Jasmine Rayner rebounded from a scoreless first half to finish with 12 points and seven rebounds. Junior Whitney Hanley came off the bench for the first time this season and finished with eight points and three rebounds.
Duquesne returns home after its 71-67 upset victory at No. 12 Ohio State, Tuesday. The Dukes led 36-29 at halftime but had to overcome an Ohio State second-half charge, regaining the lead with 1:27 remaining on a pair of Orsi Szecsi free throws. It is the highest-ranked opponent Duquesne has defeated in program history.
Wumi Agunbiade led the Dukes with 17 points and 10 rebounds, making 8-of-12 from the field. Samantha Pollino added 14 points. Duquesne made 45.3 percent (29-of-64) of its field goals, overcoming a 20-8 deficit in free-throws made.
The Dukes feature a balanced scoring attack with four of the teams starters averaging more than nine points per game. Alex Gensler leads the team with 13.0 points per game. Agunbiade has made 60 percent (60-of-100) of her field goals and is averaging 12.0 points and 8.3 rebounds per game.
Key Notables From Lady Govs at Pittsburgh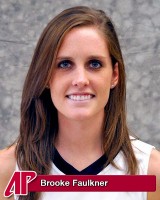 Senior Brooke Faulkner – making the start for Whitney Hanley – played the entire 40 minutes and finished with eight points, four rebounds, four assists and two steals. It was her first start since December 2nd at Southeast Missouri.
After being held scoreless and attempting just two field goals in the first half, junior Jasmine Rayner was 5-of-11 from the field in the second half and scored 12 points.
Sophomore Megan Bussabarger led the Lady Govs in scoring (13) and rebounding (7), the second time this season she has led the team in both categories in the same game.
Austin Peay hoisted a season-high 73 shots, one more than its previous season high (72 in a loss to Lipscomb).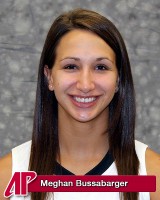 The Lady Govs committed a season-low nine turnovers, their fewest since committing nine against Jacksonville State last season.
Austin Peay made  eight three-point field goals, one shy of their season high (nine vs. Eastern Kentucky).
Pittsburgh became the second opponent to shoot better than 50 percent (29-of-57, 50.9 percent) against the Lady Govs.
Pittsburgh recorded 13 blocked shots, the most by an opponent since the 1998-99 season (latest available statistics).
Next Up: UAB
After a brief three-day break, Austin Peay continues its current six-game road trip with a 2:00pm, Sunday contest at Alabama-Birmingham (UAB). It is a return trip of last season's meeting in Clarksville, a contest Austin Peay lost 75-66. It will be the 11th meeting in a series UAB leads, 8-2.
Next Carrie Daniels Show, January 5th
The Carrie Daniels Show returns with a 6:00pm, Wednesday, January 5th, show live from Edwards Steakhouse on Franklin Street in Clarksville. Hosted by Brian Rives for the third consecutive season.
The show will air live on WVRY 105.1 FM and be simulcast over the internet at www.LetsGoPeay.com.