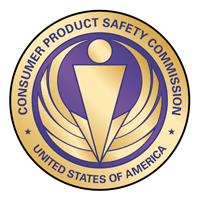 Washington, D.C. – The U.S. Consumer Product Safety Commission and Health Canada, in cooperation with the firm named below, today announced a voluntary recall of the following consumer product. Consumers should stop using recalled products immediately unless otherwise instructed.
It is illegal to resell or attempt to resell a recalled consumer product.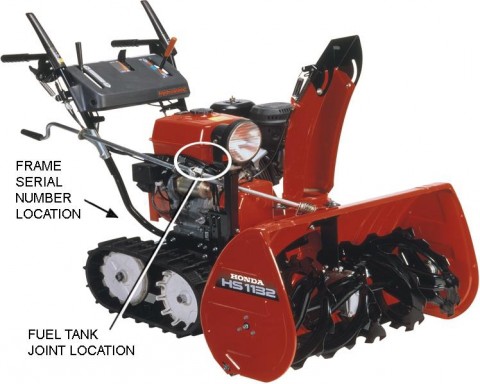 Product Information
Name of Product: Honda snowblowers
Units: About 18,500
Importer: American Honda Motor Co. Inc., of Torrance, CA.
Hazard: The fuel tank joint and o-ring located on the underside of the fuel tank can seep or drip fuel over time, posing a fire hazard.
Incidents/Injuries: Honda has received 90 reports of fuel either seeping or dripping. No fires have been reported.
Description: This recall involves Honda snowblowers with model numbers and frame serial numbers listed below. The snowblowers are red and black. The frame serial number is located on the rear of the machine just below the engine. The name Honda and the model number are located on the side of the front scoop.
| Model | Frame Serial Number |
| --- | --- |
| HS724 | SZBE-1037913 through 1046577 |
| HS928 | SZAS-1151080 through 1169012 |
| HS1132 | SZBF-1018734 through 1025998 |
Sold at: Honda Power Equipment dealers nationwide from April 2005 through November 2010 for between $2,000 and $3,400.
Manufactured in: Japan
Remedy: Consumers should immediately stop using the recalled snowblowers and contact any Honda Power Equipment dealer to arrange for a free fuel tank joint and o-ring replacement. Registered owners of the recalled snowblowers will be mailed a notice.
Consumer Contact: For additional information, contact Honda at 888-888-3139 between 8:30am and 5:00pm ET Monday through Friday, or visit the firm's website at www.hondapowerequipment.com
CPSC is still interested in receiving incident or injury reports that are either directly related to this product recall or involve a different hazard with the same product. Please tell us about it by visiting https://www.cpsc.gov/cgibin/incident.aspx
About The U.S. Consumer Product Safety Commission
The U.S. Consumer Product Safety Commission is charged with protecting the public from unreasonable risks of serious injury or death from thousands of types of consumer products under the agency's jurisdiction. The CPSC is committed to protecting consumers and families from products that pose a fire, electrical, chemical, or mechanical hazard. The CPSC's work to ensure the safety of consumer products – such as toys, cribs, power tools, cigarette lighters, and household chemicals – contributed significantly to the decline in the rate of deaths and injuries associated with consumer products over the past 30 years.
To report a dangerous product or a product-related injury, call CPSC's Hotline at 800-638-2772 or CPSC's teletypewriter at 301-595-7054. To join a CPSC e-mail subscription list, please go to https://www.cpsc.gov/cpsclist.aspx. Consumers can obtain recall and general safety information by logging on to CPSC's Web site at www.cpsc.gov.