Clarksville, TN – On December 29th, 2010, around 8:00pm, Amanda Walker, 27 had just finished shopping at a Dover Crossing business, walked out of the business, and was returning to her car when a man came from behind and grabbed her purse. The victim  started screaming and fought hard to hold onto her purse.  
The altercation caught the attention of people in the area and bystanders approached and one person in a vehicle honked a horn, but no one ever intervened to help the victim or called 911. But, at that point, the would-be robber fled empty handed from the scene in a gold Lexus.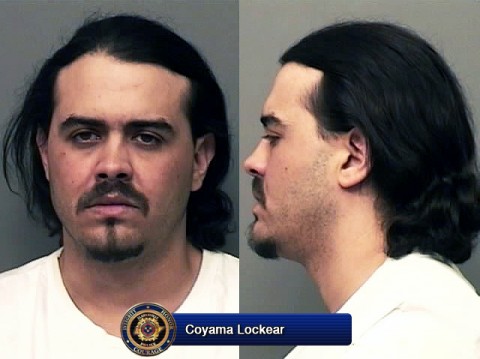 Amanda Pyle called 911 and reported the Robbery attempt. She had sustained knee and rib injuries during the altercation and drove herself to the Gateway Emergency Room. While waiting to be seen in the Emergency Room, Amanda Pyle recognized a man coming out of the treatment area of the Emergency Room as the same man that tried to rob her at Dover Crossing. He was there for treatment of a dislocated shoulder.  
As the man and a woman accompanying him left the Emergency Room, Walker called Police and tried to inconspicuously follow  the couple into the parking lot to get a vehicle description and tag number, if possible. The suspect left prior to Police arriving.
During the course of the investigation, Police determined the identity of the suspect and Detective Ronald Parrish, CPD obtained a warrant for his arrest. Since the suspect lived in the county, Sheriff's deputies went to the residence to take him in custody. When the Deputies went inside of the residence, they found the suspect hiding in the closet. He was taken in custody and booked on December 30th, around 9:00am.
Coyama Locklear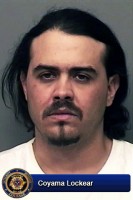 Name: Coyama Duran Locklear (W/M)
DOB: 3/20/83
Given Address: 3750 Old Highway 48, Clarksville, TN
Charged With: Criminal Attempt To Commit Robbery
Bond: $50,000.
Locklear is no stranger to law enforcement.  He was placed on Community Corrections, November 3rd, 2010 after being released from jail on November 2nd. He had served 288 days in jail  on multiple charges. Locklear has an extensive history involving theft.
The investigation is ongoing. Anyone who witnessed the Robbery attempt is encouraged to call Detective Ronald Parrish, 931-648-0656, ext. 1009.