APSU Women's Basketball

Birmingham, AL – Austin Peay State University women's basketball team wrapped up the non-conference portion of its schedule with a 60-55 loss to UAB, Sunday afternoon, at Bartow Arena.
Austin Peay (4-12) got out of the gate quickly, grabbing a 9-2 lead in the opening four minutes as senior Brook Faulkner scored five points on a jumper and a three-point field goal. The lead did not last long as UAB (8-5) used a 12-2 run over the next four minutes to take a 14-11 lead.
«Read the rest of this article»
Written by The Associated Press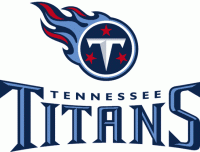 Indianapolis, IN – The Indianapolis Colts are back in the playoffs.
And they look like they're ready to defend their AFC championship, too.
Peyton Manning threw two touchdown passes, the defense limited Chris Johnson to 39 yards rushing and the always-clutch Adam Vinatieri booted a 43-yard field goal as time expired Sunday to give the Colts a 23-20 victory over the Tennessee Titans. They earned their seventh — and most improbable — AFC South title in eight seasons.
"We know what they were up against and how difficult it was and to overcome all that and win the division," owner Jim Irsay said, "it is extra special."
«Read the rest of this article»
APSU Men's Basketball

Clarksville, TN – Austin Peay hopes it can open the 2011 portion of its schedule the game way it ended 2010.
In fact, the Governors closed out 2010 with a season-long three-game winning streak. Austin Peay hopes to add to that streak and open with its first 2011 win as Chattanooga comes to town for a 7:00pm, Monday contest.
«Read the rest of this article»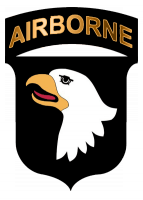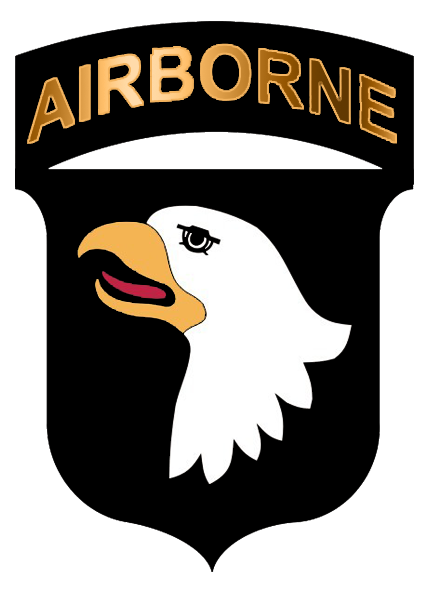 Fort Campbell, KY – A 101st Airborne Division Soldier died December 31st, 2010 in Howz E Madad, Afghanistan when his unit was attacked with an improvised explosive device.
Sgt. Michael J. Beckerman, 25, of Sainte Genevieve, MO, was a combat engineer assigned to A Company, 2nd Brigade Special Troops Battalion, 502nd Infantry Regiment, 2nd Brigade Combat Team, 101st Airborne Division (Air Assault). «Read the rest of this article»
Written by U.S. Army Spc. Kam Gerohimos
Task Force Shooter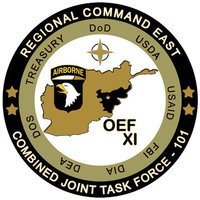 Nangarhar Province, Afghanistan – Two Cavalry Troopers of 6th Squadron, 6th Cavalry Regiment, 10th Combat Aviation Brigade, 10th Mountain Division, Task Force Shooter, were awarded Purple Hearts in a ceremony at Jalalabad Airfield December 30th.
U.S. Army Maj. Gen. John F. Campbell, commander of Combined Joint Task Force 101 and Regional Command East, presented Purple Hearts to U.S. Army 1st Sgt. David E. Lee from Valley Springs, AR, of C Troop, TF Shooter, 10th CAB, and U.S. Army Spc. Matthew J. Riddle from Greenfield, IN, of D Troop, TF Shooter, 10th CAB, for wounds received in the defense of Forward Operating Base Fenty November 13th.
«Read the rest of this article»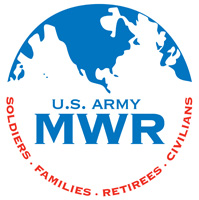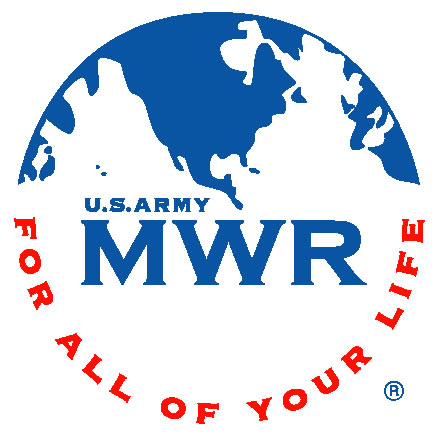 Fort Campbell, KY – The MG James Ursano Scholarship Program is for dependent children of Soldiers (Active Duty, Retired and Deceased). AER's MG James Ursano Scholarship Program is for full-time students at an undergraduate, technical or vocational institution accredited by the Department of Education and is awarded annually for up to four academic years.
Funds may be used for tuition, books, fees, supplies or school room and board. Students may reapply each year and must maintain a grade point average of at least 2.0 on a 4.0 grading scale.
A student applying for 2011-2012 Academic Year (AY) must be under the age of 23 for the entire AY.  The applicant must be an unmarried dependent child of an active duty or retired Soldier or a Soldier who died in either status.  All Soldiers and students must be registered in the Defense Eligibility Enrollment Reporting System (DEERS).  You can verify the student's DEERS status at 1-800-538-9552. «Read the rest of this article»
All Fruta Planta products being recalled by maker because it contains sibutramine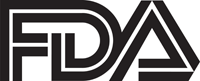 Kissimmee, FL – PRock Marketing LLC is recalling all lots of Fruta Planta and Reduce Weight Fruta Planta. This is a single product marketed under two brand names. (See Fruta Planta label)
FDA testing confirmed that Fruta Planta contains sibutramine, a drug withdrawn from the market in December 2010 for safety reasons. «Read the rest of this article»
Market Commentary by Scott J. Brown, Ph.D., Chief Economist
It was a relatively quiet week in terms of the economic data. Consumer confidence figures for December disappointed. However, what people say and what they do are two separate things (the soft confidence figure is countered by evidence of increased consumer spending). Evaluations of current job availability remained depressed. Holiday sales were reported as "strong," but heavy snow buried post-Christmas sales in some areas.
Claims for unemployment insurance benefits fell below 400,000 in the Christmas week, but the figures are suspect due to the seasonal adjustment. Still, the trend in claims has been lower over the last few months – still relatively high by historical standards (we need to see the figure moving below 350,000 to be consistent with a "strong" job market), but moving in the right direction. The December Chicago Purchasing Managers survey and the November Pending Home Sales Index rose more than expected, but failed to have much of an impact on the markets. «Read the rest of this article»
Written by Artur Weber,
Task Force White Eagle Public Affairs
and U.S. Army 1st Lt. R.J. Peek,
Task Force Rakkasan Public Affairs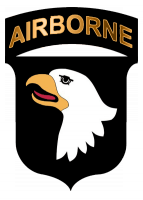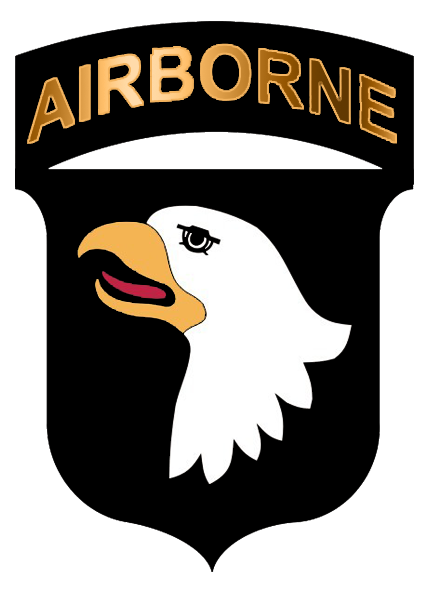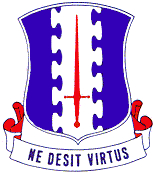 Ghazni Province, Afghanistan – Soldiers with Company C, 3rd Battalion, 187th Infantry Regiment, 3rd Brigade Combat Team, 101st Airborne Division conducted a combined operation with Polish Battle Group A in Bashir Village, Andar District, in eastern Ghazni Province to cordon and search an insurgent safehaven December 30th.
Polish and U.S. forces and local Afghan Uniformed Police worked together to find four caches of bomb-making materials, a military chest rack, three AK-47s and two hand grenades. They also detained three insurgents.
«Read the rest of this article»