APSU Men's Basketball

Clarksville, TN – Visiting Chattanooga scored the game's first two points but it was all Austin Peay State University after that as it rolled to an 89-57 victory, Monday night, in non-conference basketball action in Dave Aaron Arena.
The victory was the Governors fourth straight as they improved to 10-6 overall. UTC, meanwhile, lost its second straight and dropped it to 7-8 overall. The 32-point victory was largest in the teams' 18 meetings. The previous largest was a 22-point victory by APSU back in the 1959-60 season.
«Read the rest of this article»
Written by U.S. Army Staff Sgt. Mark Burrell
Task Force Bastogne Public Affairs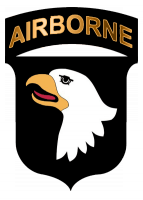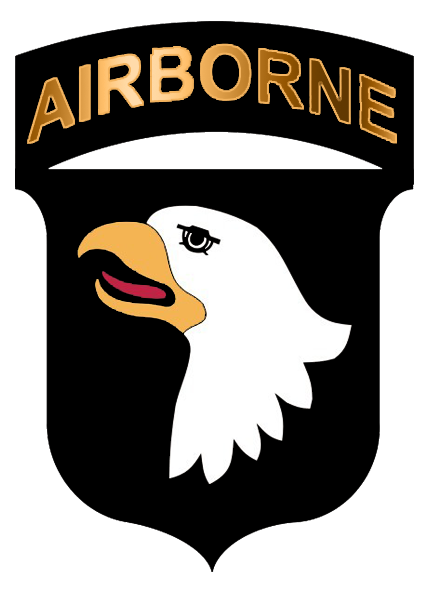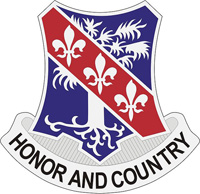 Nangarhar Province, Afghanistan – God. Family. Country. In that order. The only colors are a red and blue American flag draped over a black-inked cross with those three words: God. Family. Country.
U.S. Army Pfc. Gregory K. Martin, a fire control direction specialist from Pleasant Grove, AL, wears this tattoo on his forearm proudly. For him, it's a symbol for the three most important things in his life.
«Read the rest of this article»
Simen Johan: Until the Kingdom Comes Opens in Gordon Contemporary Artists Project Gallery
February 20th, 2011
Nashville, TN – The Frist Center's Gordon Contemporary Artists Project Gallery will feature Simen Johan: Until the Kingdom Comes, comprising nine large-scale digital photographs and three sculptures. The exhibition opens February 20th, 2011, and will remain on view through May 29th, 2011.
Often showing wild animals in natural settings, Johan's photographs may seem like National Geographic idylls writ gloriously large. Yet while appearing to be straightforward documents of nature, the works have an underlying allegorical content. The majestic creatures seem to occupy the titular "kingdom," an ideal place where desires will be fulfilled and life's dilemmas resolved. But contained within each image are imperfections that bring this utopic implication back to reality. «Read the rest of this article»

Clarksville, TN – The Grace Lutheran Church Concert Series will be presenting an all Vivaldi concert, including the Vivaldi Gloria under the direction of music director Rocky Craft, with orchestra, soloists and the Grace Lutheran Church Choir.  Featured soloists and orchestra members from the Austin Peay State University faculty include Dr. Thomas King, Dr. Jeanette Zyko, and Dr. Emily Crane. Other soloists include Nancy Slaughter, Holly Dueker and Karen Crow.  «Read the rest of this article»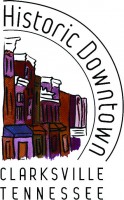 Clarksville, TN – Downtown Clarksville Association presents First Thursday ArtWalk Thursday, January 6th,  5:00pm to 8:00pm.
Downtown Artist Co-Op  will feature Friends of Photography. The Friends of Photography will feature a series of photographs titled "Shadows." What is the perception of a shadow, only the photographer will tell. The club has some seasoned photogs and some that are showing for the first time.
ARTifacts Emporium will feature Gabriele Wardeiner, Tutu Good and Oh Baby! Antiques. .  "Art should be serious fun" sort of sums up the way Gabriele Wardeiner approaches her encounters with pencils and brushes. Mostly self trained she just enjoys drawing, painting and trying new things on paper, board and even metal. She is also a certified "pack rat", which comes in handy creating the hundreds of truly unique, special greeting  cards you see in her booth. Rounding up the offerings are some interesting antiques, "almost" antiques and 14 K gold and silver jewelry. «Read the rest of this article»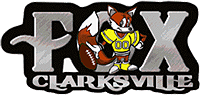 Clarksville, TN – The Fox finally has the "Little Trixy" Stuffed Animals. They are available through the Clarksville Fox web site www.TheClarksvilleFox.com for $20.00 plus $3.00 shipping and handling through PayPal.
Little Trixy is 14" tall and is made of a plush material and is very soft and cuddly. There is nothing on her that scratches or is hard to hurt any child. I hope all of you enjoy your Little Trixy as much as the people who have already purchased one. «Read the rest of this article»

Mayor Kim McMillan has sent a letter to the local legislative delegation, requesting that they seek an opinion from the state Attorney General about the Power Board's recent hiring of former Clarksville Mayor Johnny Piper as superintendent of Clarksville Department of Electricity.
"This is the first step in answering the question of whether the action of the Power Board violates the current city law that requires elected officials to wait a year before being hired by the city or if the state statute that formed the Power Board supersedes the ordinance," McMillan said."We need to first know the legalities before we proceed any further." «Read the rest of this article»
Ford is recalling certain model year 2011 F-150, F-250, F-350, F-450, F-550, Edge AND Lincoln MKX vehicles. During a six-day production period, the supplier of the body control module manufactured modules that may have the potential for an internal short.
If an electrical short develops, an overheating condition may occur which can result in an unattended vehicle fire. «Read the rest of this article»

Clarksville, TN – On January 1st, 2011, around 2:30am, Michael Arthur, 29, of Clarksville was driving a 2000 Buick Century west on College Street when a pedestrian, Henry Dudley, 63, of Clarksville walked in front of his vehicle in the area of Ninth and College. Arthur had a green light at the intersection and did not see the pedestrian crossing in front of his vehicle.
«Read the rest of this article»
Monday, January 3rd, 2011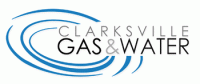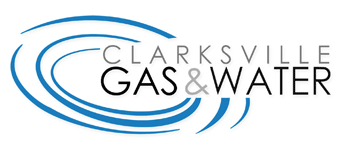 Clarksville, TN – A Gas and Water construction crew has closed Richardson Street from Paradise Hill Road to Daniel Street until 2:00pm for sewer service line replacement. Richardson Street residents will be allowed to pass during the work.
All other traffic will be detoured to north Richardson and Daniel.