Written by U.S. Army Staff Sgt. Mark Burrell
Task Force Bastogne Public Affairs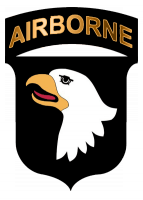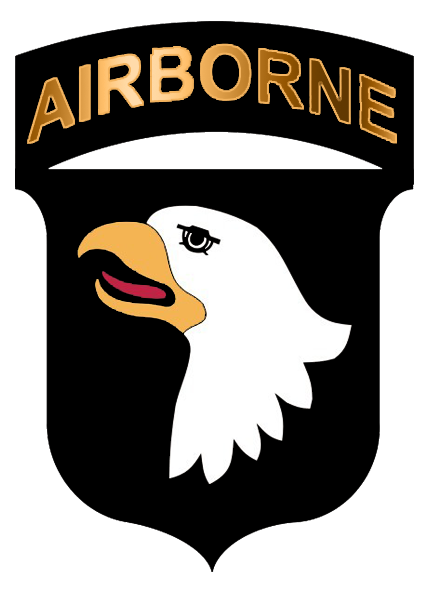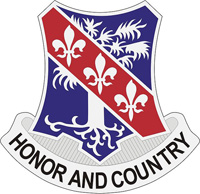 Nangarhar Province, Afghanistan – God. Family. Country. In that order. The only colors are a red and blue American flag draped over a black-inked cross with those three words: God. Family. Country.
U.S. Army Pfc. Gregory K. Martin, a fire control direction specialist from Pleasant Grove, AL, wears this tattoo on his forearm proudly. For him, it's a symbol for the three most important things in his life.
God
Stencilled on the top of the tattoo and surrounded by a sun, is the word "God."
"I always went to church," said a stocky Martin from his plywood barracks at Forward Operating Base Connolly. "My little brother and sister are in church plays. (My sister and I) were in church plays. It's my motivation to be a better person."
Martin, assigned to Battery A, 2nd Battalion, 320th Field Artillery Regiment, Task Force Panther, joined the Army less than a year ago and is now living, working and fighting in eastern Afghanistan's Nangarhar Province.
Surrounded by distant mountains, Martin looks at his forearm, and it reminds him of what he's doing in the Army.
He hasn't always led a perfect life, but he said he tries to build on the moral upbringing being involved with his church provided.
In fact, this 21 year old seems wiser than his age, he said, because of his grandfather and father.
Family
On the left of the tattoo in vertical letters, the word "Family" stretches in black indelible ink down Martin's forearm.
His grandfather was a truck driver in the Army during Vietnam. He was afraid of bats.
"Over there in Vietnam, they have these huge bats, they call them 'flying foxes' or something. They're massive," explained Martin. "One day, he went out there, got in his foxhole and leaned back. There were two or three of those big bats hanging up in his foxhole. He said after that, every time he went into a foxhole he took a big stick and would swing it around for about 10 minutes before he went in there."
Martin chuckled and glanced around his room, not much larger than a foxhole.
"Anything that needed to be done, he did it," said Martin with steely grey eyes. "We think we have it hard over here, but you hear some stories and it's nothing to what we got over here."
A curtain hung in a doorway provides some privacy to the dimly lit, wooden box he calls home. Martin paused for minute then smiled when asked about his father.
His father was a fuel specialist in the Army during Desert Storm. He was afraid of reptiles.
"He was more afraid of snakes and scorpions than the scud missiles coming overhead," said Martin as he laughed. "He slept on top of his fuel truck. (You) know, you (have) missiles flying everywhere, and you're sleeping on top of a massive amount of fuel. But he didn't want to sleep on the ground because of the scorpions and the snakes."
"Scorpions, spiders (and) snakes don't really bother me that much," added Martin. "I'm afraid of heights. I guess that's my downfall. You put me on a helicopter or a plane; I don't like it. I try to sleep through it … whew, it's rough. You get airsick (really quickly). I try not to look out the windows."
Country
Surrounded by freckles and reddish-blond hairs, the word "Country" appears in vertical letters on the right side of his tattoo.
Since joining, Martin has found the niche in the Army that wooed his relatives.
"Once you square yourself away, do (physical training), are in the right uniform, in the right place, at the right time, the job's too easy," explained Martin. "You might do push-ups for doing something stupid, but that's just part of the job."
Though this large, Southern Soldier makes his routine sound simple, it is far from elementary.
He is in charge of sending grid coordinates down to fire high-explosive rounds at enemy targets.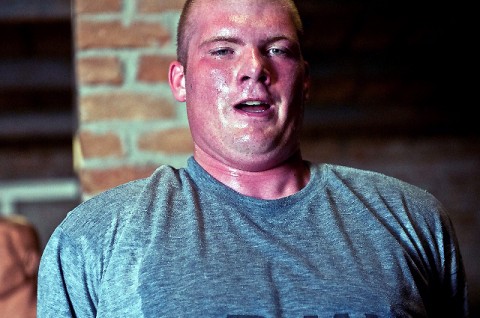 "We get a grid from an observer who has spotted an (improvised explosive device) emplacer or from troops under contact," explained Martin. "We make sure rounds land where they're supposed to land instead of on top of our guys."
Sound simple? No. There's wind, temperature and gravitational pull to measure. He has to keep a keen eye on the types of rounds, how many rounds and check the accuracy of the grids.
"You (have to) make sure everything is squared away before you send data down to the guns or else somebody can get hurt," said Martin gravely. "It can be complicated at times, but once it's all done and you've successfully defended your troops, then you feel a hell of a lot better."
He takes his responsibilities seriously and understands if he doesn't do his job properly, one of his buddies could get hurt.
That's one of the reasons Martin has lost more than 30 pounds since the beginning of his deployment.
"Say I went out on a mission," said Martin. "I got to be able to react the way an infantryman would react and do the same things he would be able to do to defend my battle buddies. God forbid someone gets hurt. I have to go out there and drag him 200 yards to safety. That's all endurance. They have 50 to 60 pounds of gear on, not including their body weight. If you're not in shape or physically fit, you're not going to be able to drag him around. It's very important to be in shape, especially in the Army."
Martin spends his downtime working out and trying to become the best Soldier he can be.
Martin casually wiped his brow with his foreman and placed his elbow back on his knee. His tattoo, shadowed by his large frame, was barely visible. But for Martin, he doesn't need to see it to be reminded of why he's here.