Written by U.S. Army Staff Sgt. Andrew Guffey
Task Force Rakkasan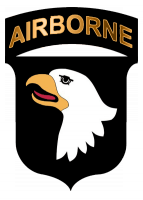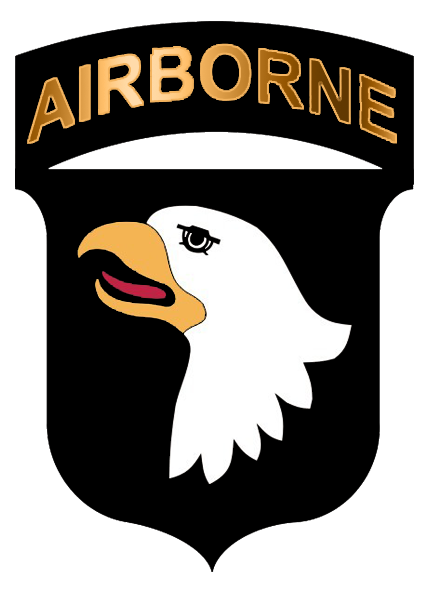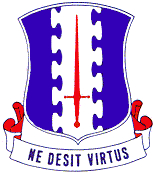 Khowst Province, Afghanistan – Soldiers from 2nd Platoon, Company B, 1st Battalion 187th Infantry Regiment, 101st Airborne Division, maneuver through Sabari District during patrols to disrupt insurgent activity in the area December 30th.
«Read the rest of this article»
Nashville, TN – Environment and Conservation Commissioner Jim Fyke announced the kickoff of Radon Action Month.  This annual effort is designed to help educate Tennesseans about the dangers of radon exposure, encouraging actions to identify and to address radon problems in the home.
Environment and Conservation has joined forces with the American Lung Association, the Environmental Protection Agency, the Tennessee Department of Health, and various local and county health departments with an outreach program to raise awareness about this health risk and the importance of testing.
"Testing is such a smart and vital step in protecting your home environment," said Fyke.  "I encourage all Tennesseans to take action in protecting the health of loved ones from the dangers of exposure to radon." «Read the rest of this article»
APSU Men's Basketball

Clarksville, TN – Game time start of Austin Peay State University's Ohio Valley Conference contest at UT Martin, Monday night, has been changed.
The single men's contest, originally slated for 7:00pm, now will tipoff at 6:00pm.
Clarksville, TN – Back for the ninth year, THE VAGINA MONOLOGUES begin a five-week run in the Roxy Regional Theatre's 50-seat black-box theatre, theotherspace, this Friday, January 7th, at 8:00pm.
Eve Ensler's touching, often hilarious series of monologues about women and performed by women has played to packed houses around the country, and the Roxy production is no exception. This year's series will star Faith Boles and Roslyn Seale, with guest performances by Amber Wallace (week one), Jill Eichhorn (week two), Melissa Schaffner (week three), Paige King (week four) and Kate Smith (week five). «Read the rest of this article»
Restaurant operators reported lower same-store sales and traffic levels;
Operators' outlook for sales and the economy remained optimistic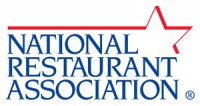 Washington, D.C. – As a result of a downtick in same-store sales and customer traffic levels, the National Restaurant Association's Restaurant Performance Index (RPI) fell below 100 in November.  The RPI – a monthly composite index that tracks the health of and outlook for the U.S. restaurant industry – stood at 99.9 in November, down 0.8 percent from October.  November marked the first time in three months that the RPI stood below 100, the level above which signifies expansion in the index of key industry indicators.
"While the RPI's November decline was largely the result of softer same-store sales and traffic performances, it doesn't necessarily mean the industry's recovery is in peril," said Hudson Riehle, senior vice president of the Research and Knowledge Group for the Association.  "Like the economy as a whole, the restaurant industry's road to recovery will be one with occasional bumps along the way." «Read the rest of this article»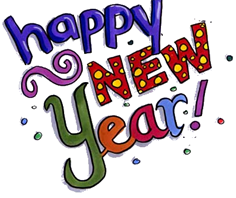 However you celebrated New Year's Eve this year, you've already completed your rituals. Some may have been joyful and, for some, a bit painful the next morning when your head felt like it had been run over by a steam roller. Whatever went on, it's time to move on and see how next year's event can improve.
A look at how people around the world celebrate New Year's Eve and New Year's Day can be a real eye-opener. «Read the rest of this article»
People Names More Popular Than Ever as "Bella" Closes in on Top Spots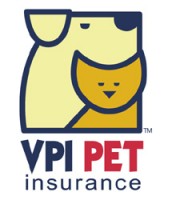 Brea, CA – Call it the "Twilight Effect." In 2010 "Bella" retained its position as the most popular dog name for the second year in a row, and surpassed "Chloe" to assume the second most popular name for cats. Veterinary Pet Insurance Co. (VPI), the nation's oldest and largest provider of pet health insurance, sorted its database of more than 485,000 insured pets to determine last year's most popular pet names.
In addition to the Top 10 Dog and Cat Names, VPI for the first time has included the Top 10 Exotic Pet Names in its annual pet names analysis. Although "Charlie" may have ranked lower for dogs (No. 9) and cats (No. 10) last year, the name takes the top spot for birds, lizards, gerbils, rabbits and other assorted exotic pets. «Read the rest of this article»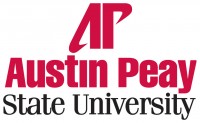 Clarksville, TN – Nearly two decades ago, the Wilbur N. Daniel African American Cultural Center opened at Austin Peay State University, with the author of "Roots," Alex Haley, speaking as part of opening ceremonies.
At that time, in early 1991, the African American Cultural Center (AACC) was the answer to the frequently expressed wish among many on campus to have a special place for African-American students and faculty to focus on their contributions to the culture and heritage in the U.S.
That is still the case today, 20 years later. Although the center was operational in 1991, it did not bear its official name until November 1992, when it was named in honor of Daniel, the first black student to enroll at the former Austin Peay State College when the institution was still an all-white school. For the college, the end of segregation ended in 1956 when Daniel applied to the graduate school and was admitted. He received a Master of Arts in Education in 1957.
«Read the rest of this article»
February Issue offers 15 ways to never run our of money

Yonkers, N.Y – For many consumers the economic recovery isn't so much crawling as stalling, but now is a good time to begin planning a future that's secure. It may also mean creating a lifestyle that doesn't place money at its core, says Consumer Reports in the February issue.
When the Consumer Reports National Research Center recently surveyed 24,270 online subscribers age 55 and up about their finances and satisfaction with their lives, it found some common keys to peace of mind that had little to do with big salaries or high living. While 75 percent of retirees who had $1 million were highly satisfied in retirement, satisfaction didn't change much more as net worth rose beyond that. And half of those with less than $250,000 in net worth were highly satisfied in retirement. «Read the rest of this article»

Clarksville, TN – Before a standing room only crowd at the Roxy Regional Theatre yesterday afternoon, Mayor-elect Kim McMillan and six city council members were sworn in to serve the interests of the citizens of the City of Clarksville for the next two years. Lance Baker, the Clarksville City Attorney acted in the role of emcee for the ceremony. Judge Ross Hicks introduced Judge Robert W. Wedemeyer who then swore in the new Mayor.
Kim McMillan is the first woman elected to serve as the Mayor of the City of Clarksville.
Afterwards Mayor McMillan swore in the newly elected council members and then held a special called session of the Clarksville City council to nominate and elect Councilman Geno Grubbs as the Mayor Pro Tem. «Read the rest of this article»