Six Tips For Weight Loss, Plus Ratings for Exercise Equipment    

Yonkers, NY – When it comes to dieting, Americans are patting themselves on the backs when they should be pinching an inch.  A whopping nine out of ten Americans polled by Consumer Reports Health described their diet as "somewhat," "very," or "extremely" healthy. While everyone seems to talk about healthy eating, the devil is in the sugary drinks, fats, carbs, and take out, says the survey, available online at www.ConsumerReportsHealth.org. 
The nationally representative poll is part of an online diet and fitness hub that features Consumer Reports' newest ratings for treadmills, ellipticals, and heart rate monitors, plus the results of a taste-off comparing prepared diet food made by Jenny Craig and Nutrisystem. The hub also includes six weight loss strategies that might come in handy for all those healthy eaters out there. The weight loss tips are based on a report published in the February issue of Consumer Reports. «Read the rest of this article»
Statement From K.S. "Bud" Adams, Jr.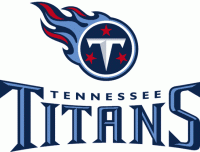 Nashville, TN – "As you are aware, we have been engaged in a series of internal discussions over the last month about the future of our football team. We have two critical decisions to make – the direction of the coaching staff and the future at the quarterback position. They are separate issues to me and will be dealt with separately.
"Today, I informed our general manager Mike Reinfeldt to move forward with plans to begin the process of identifying the next quarterback for our franchise. He will inform Vince Young's agent that Vince will not be on our roster next season. I want to offer my personal thanks to Vince for all of his positive contributions to the club. These kinds of decisions are never easy and this is especially true for this particular player. I certainly wish that things would have worked out better, but I think it is best for the franchise that we move on at this point.
"I also informed Jeff (Fisher) today that I was continuing the evaluation of the coaching staff and I am hoping to make a decision soon." «Read the rest of this article»
APSU Men's Basketball
January 20th Game Time Advanced To 6:00pm

Clarksville, TN – Austin Peay State University's home game with Tennessee Tech, Thursday, January 20th, has been selected for broadcast by ESPNU as part of the Ohio Valley Conference's television package.
As a result of that announcement, the contest is being moved from a 7:30pm start to 6:00pm to accommodate television, with the women's game that night between the two programs slated for an 8:15pm tipoff. That game originally was scheduled for 5:15pm.
«Read the rest of this article»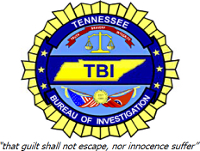 Chattanooga, TN – The Tennessee Bureau of Investigation has arrested a Monroe County woman after she was indicted by the Monroe County Grand Jury this morning on murder charges related to the homicide of Monroe County Election Commission Chairman Jim Miller this past summer.
The TBI along with the Monroe County Sheriff's Office, the Madisonville Police Department, the Sweetwater Police Department and state Bomb and Arson investigators all contributed to the nearly six month long investigation. «Read the rest of this article»
APSU Women's Basketball

Clarksville, TN – Austin Peay women's basketball team returns to Ohio Valley Conference play with a 7:00pm, Thursday contest against UT Martin at the Elam Center.
The Lady Govs return to the league fray in a tie for second place with a 3-1 record. Austin Peay picked up victories at Southeast Missouri and at home against both Eastern Kentucky and Morehead State with its lone loss coming at Eastern Illinois. APSU is one-half game behind league-leading Tennessee Tech, which stands 3-0 after the league's December slate.
«Read the rest of this article»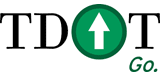 Clarksville, TN – This week Bell and Associates, the prime contractor on TDOT project CNH155, will be removing the existing steel beams from the existing south bound bridge as part of the demolition to remove this old structure for Phase 2 Construction.
This work will be performed on Thursday, Friday, and Saturday night, 6:00pm until 6:00am the following morning each night.  If all beams can not be removed in these three nights, this work will continue on Monday evening, the 10th.
«Read the rest of this article»
Thursday, January 6th, 2010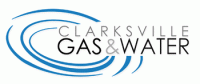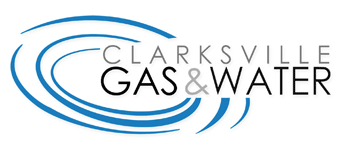 Clarksville, TN – A Gas and Water construction crew will close 10th Street to through traffic from Madison Street to Commerce Street and Coulter Street on Thursday, January 6th, at 6:00p.m. Workers will replace a twelve inch water valve at the intersection of 10th and Coulter. Water service will also be disrupted during the valve replacement work from 8:00pm to 2:00am on 10th Street from Coulter to Franklin Street and on Coulter Street.
Traffic will be detoured to Madison, Commerce and 11th Street.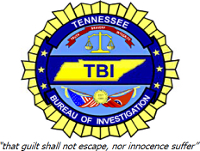 Nashville, TN – The Tennessee Bureau of Investigation today added a Clarksville, TN man wanted for several violent felonies to its list of Top Ten Most Wanted fugitives in an effort to apprehend him as the third and final suspect in a 2010 murder.
Cornel Lemar Oliver, 19, last known address 300 Randell Drive, Clarksville, Tennessee, is wanted by the Clarksville Police Department on felony murder, especially aggravated kidnapping and attempted aggravated robbery charges.
«Read the rest of this article»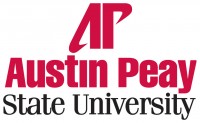 Clarksville, TN – High school students interested in knowing more about attending Austin Peay State University are encouraged to visit campus during Spring 2011 AP Day, Saturday, February 26th. University faculty, staff and students will provide informational sessions and activities at this event.
Check-in is at noon in the Music/Mass Communication Building lobby. Light refreshments will be provided at check-in. In addition, during that time, guests will have opportunities to tour the campus and meet with professors and current APSU students. «Read the rest of this article»


Clarksville, TN – The new Indoor Aquatic Center which was originally scheduled to open to the public this Saturday, January 8th, will now open Saturday, January 29th. The change of date is due in part of unforeseen electrical upgrades having to be made as well as the winter weather in the Northeast which has caused delays for the company that is assisting with the installation, Arizon Structures.
Clarksville Parks and Recreation is looking forward to the opening and hopes the public will join us, Saturday, January 29th from 2:00pm-5:00pm at the Indoor Aquatic Center located on Cunningham Lane for the dive in the dome celebration! The opening will feature give-a-ways, demonstrations, contests, and a free gift to the first 50 people to purchase a pool pass! The center will also offer FREE swimming to the public all day long from 10:00am to 6:00pm on opening day.
For a more information about the new Indoor Aquatic Center, please visit www.cityofclarksville.com/parks&rec or call 931-645-7476.