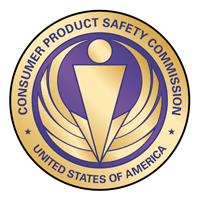 Washington, D.C. – The U.S. Consumer Product Safety Commission and Health Canada, in cooperation with the firm named below, today announced a voluntary recall of the following consumer product. Consumers should stop using recalled products immediately unless otherwise instructed.
It is illegal to resell or attempt to resell a recalled consumer product. «Read the rest of this article»

Clarksville, TN – Since the successful launch of its own iPhone app last fall, Austin Peay State University has moved toward another endeavor in mobile application development by offering a new course on programming for handhelds this spring semester, which begins January 13th.
The course, CSCI 3010 Mobile Software Development, will introduce the student to application development for small, mobile devices such as cell phones and smart phones. The class will examine topics including user interface design, application portability, Web protocols, data storage and security on platforms such as Android and iPhone. Apps will be implemented using java on Google's Android operating system. «Read the rest of this article»
Three Extra Days to File and Pay
Washington, D.C. – Taxpayers, nationwide, will have until Monday, April 18th, 2011, to file their 2010 returns and pay any taxes due. Taxpayers get the extra time because Emancipation Day, a holiday in the District of Columbia, is observed this year on Friday, April 15th. By law, D.C. holidays impact tax deadlines in the same way that federal holidays do.
The April 18th deadline applies to any return or payment normally due on April 15th. It also applies to the deadline for requesting a tax-filing extension and for making 2010 IRA contributions. «Read the rest of this article»
APSU Women's Basketball

Murray, KY – Austin Peay women's basketball team will seek an end to its four-game losing streak when it meets Murray State in a 1:15pm, Saturday contest at CFSB Center.
The Lady Govs have lost each of their four games since returning from the Christmas Break. That streak includes Thursday's 78-54 loss at UT Martin, which saw Austin Peay shooting just 30.3 percent from the field. The Lady Govs trailed by just five points at halftime, but scored only 26 points in the second frame while making 9-of-34 (26.5 percent) of their field goals.
«Read the rest of this article»


Clarksville, TN – A new session of Zumba fitness classes will begin at the Crow Community Center January 12th. The 6-week class session will be held on Wednesdays 5:30pm–6:30 pm and on Fridays 5:00pm-6:00pm. Cost is $3.00 per class or $30.00 for the entire 6-week session.         
For more details on this or other community center activities, please contact Parks and Recreation at 931-645-7476.

Clarksville, TN – Charlie Dan Carlew has been charged with Vehicular Homicide and 4th Offense DUI in conjunction with the August 27th, 2010 death of Alejandro A. Lara, a pedestrian killed on Fort Campbell Blvd.
During the fatal crash investigation by Officer John Reyes, Corlew admitted to drinking earlier in that day approximately 4-6 hours prior to the collision. Also, alcohol was found inside of  Corlew's vehicle. Corlew consented to a Blood Alcohol Concentration (BAC) test; his BAC level was .15. He was previously charged with DUI on three other occasions: 9/22/87-Montgomery County, 3/20/08-Rutherford County, and 11/12/08-Montgomery County.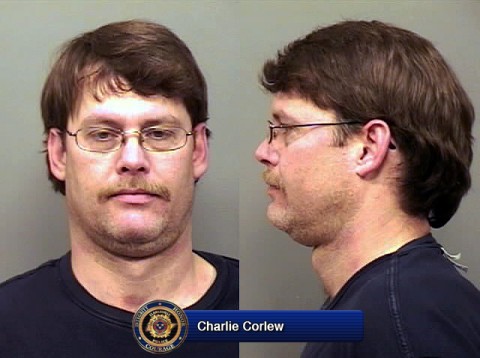 «Read the rest of this article»
APSU Men's Basketball

Murray, KY – Since 1987 either Austin Peay or Murray State–or both–have appeared in the Ohio Valley Conference tournament championship game.
As a result, it is no coincidence ESPN The Magazine has called the Austin Peay-Murray State rivalry the OVC's best. And it's no coincidence the OVC/ESPNU television package will open with those two teams playing 11:00am, Saturday, in the CFSB Center in Murray, with first place at stake.
«Read the rest of this article»
Sounds Groundskeeper Thomas Trotter and His Staff Recognized By Tennessee Turfgrass Association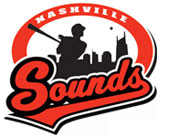 Nashville, TN – The Tennessee Turfgrass Association (TTA) has named Herschel Greer Stadium and Nashville Sounds Head Groundskeeper Thomas Trotter as the recipient of the 2011 TTA Professional Field of the Year Award.
Greer Stadium was chosen as the winner among all professional fields in the state of Tennessee with a natural grass playing surface and at least two full seasons of play.
In an effort of distinguishing fields across the state and gaining professional acknowledgement of its members, this award is based on special challenges faced and innovative solutions to playing surface problems, while also providing outstanding contributions to the turfgrass industry. «Read the rest of this article»
Friday, January 07th, 2011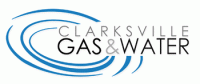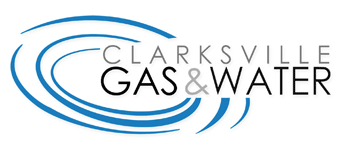 Clarksville, TN – A Gas and Water construction crew has closed South 11th Street from Commerce Street to Brooks Alley until 3:00pm this afternoon to replace a six-inch water valve. Water service is disrupted on Commerce Street from South 11th to Glenn Street and on South 11th from Franklin Street to Coulter Street during the during.
Traffic will be detoured to South 11th and Coulter.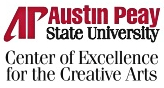 Clarksville, TN – Last spring, when Iceland's Eyjafjallajökull volcano erupted, a near apocalyptic plume of ash and smoke covered much of that remote country. People had to cover their mouths to keep from inhaling the fine particles of ash, and in the darkening haze, blinded animals cried out from where they had become tangled in barbed wire fences.
Christopher Burawa, a local poet and director of the Center of Excellence for the Creative Arts at Austin Peay State University, heard these stories of the eruption and thought immediately of his uncle.
"The volcano happens to be in the area where I spent a great deal of my childhood, and my uncle and I used to drive around that area of the country a lot," he said.
Burawa's uncle, Gudmundur Johannes Hermaniusson, had been a sort of jack-of-all trades in his youth, working as a dynamite expert, an engineer on mountain side hydroelectric power stations, a horse breeder, a sheep herder and a local sheriff.
The 80-year-old had finally retired a few years earlier, and had recently built a summerhouse in a mire near the volcano. «Read the rest of this article»