Sounds Groundskeeper Thomas Trotter and His Staff Recognized By Tennessee Turfgrass Association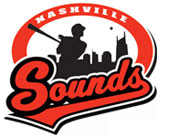 Nashville, TN – The Tennessee Turfgrass Association (TTA) has named Herschel Greer Stadium and Nashville Sounds Head Groundskeeper Thomas Trotter as the recipient of the 2011 TTA Professional Field of the Year Award.
Greer Stadium was chosen as the winner among all professional fields in the state of Tennessee with a natural grass playing surface and at least two full seasons of play.
In an effort of distinguishing fields across the state and gaining professional acknowledgement of its members, this award is based on special challenges faced and innovative solutions to playing surface problems, while also providing outstanding contributions to the turfgrass industry.
"Southern Athletic Fields has had the opportunity of servicing the groundskeeping needs of the Nashville Sounds for over 15 years, and during this time, we have seen many challenges in maintaining the playing surface at Greer Stadium to Triple-A baseball standards," said TTA Awards Committee member Bill Marbet, owner of Southern Athletic Fields.
"For the past two seasons, the Sounds organization and Head Groundskeeper Thomas Trotter have exceeded the expectations of what most thought could be achieved. He and his staff have taken a strong work ethic with a plan to succeed, making the playing surface one of the best in minor league baseball."
Along with the Collegiate, High School, and Municipal Fields of the Year Awards, Trotter was recognized at the annual TTA Awards Banquet on January 5th in Franklin, Tennessee. Under the supervision of Trotter, Assistant Groundskeeper John Handzel and seasonal assistants Bryan Bonnell and Alex Norman also contributed to the success of Greer's improvements.
This is the first year this award has been given by the TTA Awards Committee, which consists of highly regarded TTA professionals.
"I wanted this award to show others the dedication of ownership, management, and my staff involved with the field at Greer," said Trotter.
"As an active member in the sports turf community, I am very proud of how far this organization has come professionally, and look forward to enhancing our sports turf program in the future."
Trotter worked for the San Diego Padres and Louisville Bats before being hired as Head Groundskeeper of the Nashville Sounds in April 2009. He earned a Turfgrass Degree from Clemson University.
The Tennessee Turfgrass Association serves its members in the industry through education, promotion and representation. The association supports ongoing programs in research, education, and extension in the area of turfgrass management that will benefit all individuals who manage turfgrasses or derive pleasure from the results of such management.
The Sounds kick off their seventh year as the Milwaukee Brewers' top affiliate in April, when they open their 34th season of competition. Visit www.nashvillesounds.com for complete information.