Written by U.S. Air Force Capt. Peter Shinn
Task Force Bastogne Public Affairs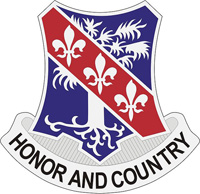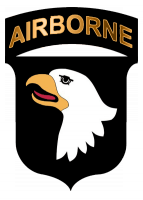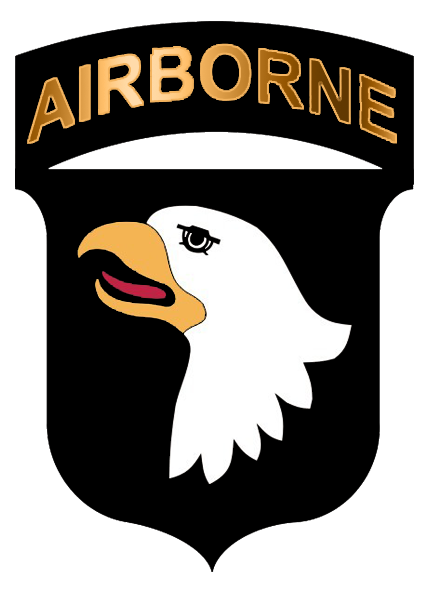 Kunar Province, Afghanistan – The Soldiers of the 64th Military Police Company assigned to Combat Outpost Fortress in Afghanistan's Kunar Province have seen plenty of action since they arrived at the outpost nearly nine months ago.

Since then, the MPs have been in contact with the enemy roughly 100 times while conducting route clearance patrols and during dismounted operations with infantry elements.

Fortunately, the MPs at COP Fortress have a couple of "combat multipliers" in U.S. Army Spc. Cristine Gallagher and U.S. Army Spc. Lauren Hyman.

Gallagher, of Victorville, CA, is a machine-launched grenade gunner. Hyman, of Texarkana, Texas, is an armored vehicle driver. They are the only female Soldiers assigned to COP Fortress.

Teammates and superiors alike praise Gallagher and Hyman's professionalism and competence.

"Spc. Hyman and Spc. Gallagher have been complete combat multipliers. We've been able to do a lot of things you wouldn't normally be able to do," said U.S. Army Sgt. Andrew Hagerman of Lewisville, Texas, Hyman's and Gallagher's squad leader. "For example, during Operation Enterprise, when searching for a female, it was a lot easier for us to get through villages having (them) with us, because we were able to go into female rooms and search…"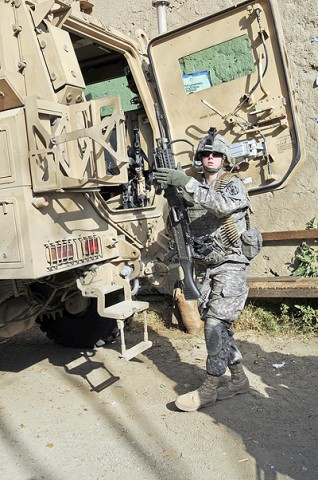 Another squad leader, U.S. Army Sgt. Logan Curry of Harrisburg, IL, echoed Hagerman's assessment of Hyman and Gallagher, though Curry did have one caveat.
"They just flat, outperform everybody sometimes; except me, of course," Curry said with a grin.
"They're squared away," said Pfc. Mark Diaz of Sacramento, CA. "They know exactly what they're doing, and they do 110 percent all the time."
When told about how superiors and peers lauded her and Gallagher, Hyman reacted modestly.
"You know, I feel like we're just like anybody else," Hyman said. "We're just Soldiers. We do what they ask us to do and we try to get the job done. I don't think we're anything special from any of the guys."
Gallagher, who has 28 confirmed enemy kills, described her combat experience in similar terms.
"I think of it as a learning experience," Gallagher said. You're put in a situation where you have seconds to think on something and you just have to react. I enjoy it, but it's also something I won't forget."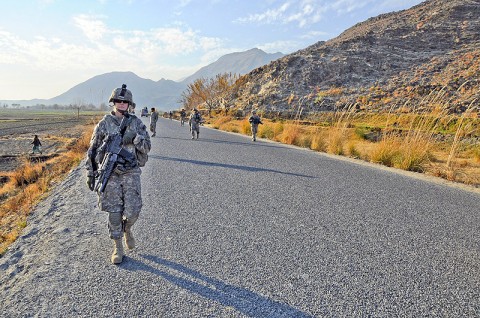 Gallagher and Hyman both spoke of their fellow Soldiers with a respect forged under fire.
"They're like my brothers," Gallagher said. "I protect them and they protect me."
"These are all my brothers," said Hyman. "They take care of us. They treat us just like they would them."
Diaz responded with the same sentiment.
"I consider them to be sisters because we've been with each other so long that you just can't react anyway else," he said.
Gallagher and Hyman both have dangerous jobs. A fellow Soldier with the 64th MPs, Pfc. Barbara Vieyra of Mesa, AZ, died of wounds suffered when insurgents attacked her convoy with an improvised explosive device and rocket propelled grenades Sepember 18th. Hyman could not talk about her friend's death while Gallagher shared her feelings about their fallen comrade.
"As much as you don't want things like this to happen, it does, and you have to keep going," Gallagher said. "I mourn her when we can, and she's always in my thoughts, but I also go out each and every day knowing, that one day, the people who did it will get their due."
Sections
News
Topics
Afghanistan, Barbara Vieyra, Combat Outpost Fortress, Cristine Gallagher, Fort Campbell KY, Kunar Province, Lauren Hyman, Logan Curry, Mark Diaz, Peter Shinn, Task Force Bastogne