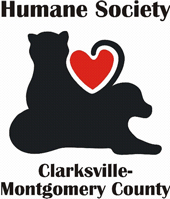 Clarksville, TN – Unfortunately, not all families heed our advice to bring their dogs indoors during harsh winter months.
The Humane Society of Clarksville-Montgomery County will be collecting bails of straw this winter to help low income families provide warmth for their outdoor pets. Donating bales of straw is just one way you can help.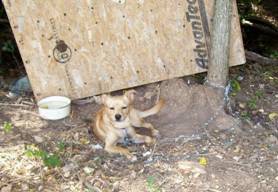 You can help by donating:
Bales of straw – found at the Co-Ops, Lowe's, Home Depot, etc. Please be sure the bales are clean and dry.
Extra large tarps which will be used to keep the straw dry during storage – tarps can be found very inexpensively at Bill's Wholesale on Kraft Street. Lowe's, Home Depot, Rural King, Walmart, etc. also carries them.
Wooden pallets are ideal to elevate the straw off of the ground during storage. The Leaf Chronicle and other local businesses often give these away.
Money via mail or PayPal so we can purchase straw as needed. Be sure to include "Straw Bank" as a note with your donation.
Your pickup truck. Offer to provide pick up or delivery of straw to the Humane Society office.
Please drop off items to the Humane Society building located at 940 Tennessee Avenue (blue building behind Arby's on Riverside Drive). When you pull into the parking lot, leave the items in the gravel up against the left side of the building. A staff member or volunteer will organize the items as they arrive. If possible, please secure the straw under the tarp and recover if possible.
Once a minimum of 10 bales of straw is collected, the Humane Society will begin advertising the straw bank program to low income families.
Remember, the law has changed! No dog may be tied up to a stationary object (such as a tree, pole, etc.). If you see any dogs in this condition or without adequate shelter, please don't delay – report the address to Animal Control at 931-648-5750. Your calls may be anonymous… and it could mean life or death for a dog this winter.
Thank you for your ongoing support of the Humane Society of Clarksville-Montgomery County's programs and services to our community.
For more infomation, visit our website: www.clarksvillehumanesociety.org