Re-Elected To A Two Year Term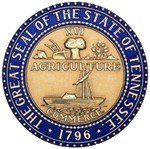 Nashville, TN – State Representative Joe Pitts, who has served as the District 67 Representative since November of 2006, is to be sworn in to the Tennessee State House of Representatives Tuesday, January 11th, at noon.
 
Representative Pitts, 52, will take the oath of Office and will become one of 99 members to serve Tennessee in the state house during the 107th General Assembly.
 "It is an honor to be re-elected to serve the citizens of Montgomery County," Pitts said, "As the state representative for District 67, I will continue to press for the issues that matter most to my constituents: education, jobs, investment in infrastructure, and reducing the tax and regulatory burden on business while protecting the consumer.  These have been a hallmark of my previous years of service and will continue to be my focus."
Rep. Pitts asks any constituents who have concerns on any issue to contact him immediately at 615-741-2043 or email him at . If you would like to be added to the list to receive the weekly legislative update please contact this office.
The Legislature will elect a Speaker of the House Tuesday and proceed through an organizational week, which will culminate with the inauguration of Gov-elect Bill Haslam on Saturday. The House and Senate are then expected to take a minimum of a three-week recess to prepare new members and their staff for official business next month.
About State Representative Joe Pitts

Joe Pitts serves in the Tennessee House of Representatives, representing District 67. A native of Clarksville Tennessee, Joe is a Northwest High School graduate (Class of 1976) and a 1980 graduate of Austin Peay State University.
He is married to Cynthia, an author and director of a women's ministry, and they have five children.