Number of December calls to travel information line surpasses those during May flood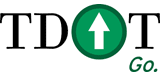 Nashville, TN – More than 186,000 people turned to Tennessee 511 for travel information in December 2010. The monthly total breaks the previous record of 179,992 calls to the service, which was set in May 2010 when devastating floods impacted much of the state. Since the program launch in August 2006, 3.2 million calls were received by 511 for information about Tennessee's roadways and weather.
The peak date for calls to 511 last month was December 26th, 2010, when the system received 39,451 calls. The peak hour for that day was between 8:00am and 9:00am Numbers show many motorists are turning to 511 for more than road and traffic conditions. More than 32,000 of the calls received last month were for weather conditions.
In addition to real-time traffic information on Tennessee's interstate and state highways, 511 offers weather conditions, Amber Alerts, TDOT's Record-A-Comment phone line and connections to the 511 systems in neighboring states, such as Georgia, Kentucky, Virginia and North Carolina. In March of this year, TDOT launched a new enhanced 511 service which now also provides information on rest areas, public transportation, airports and tourism.
Motorists may dial 511 from any cell phone or land line phone. TDOT also has a Tennessee 511 website at www.tn511.com where travelers may access this information before leaving home. For statewide information people can also follow www.twitter.com/TN511.
As always, motorists are encouraged to Know Before You Go! and to check traffic conditions before they leave the house.  When travelers encounter traffic delays on the roadway they should always practice common sense safety precautions when using any of these services and avoid texting, tweeting or operating a cell phone when driving.