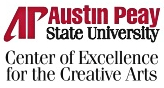 Clarksville, TN – The classical composer Paul Schoenfield is known for his daring combinations of musical forms. It isn't unusual for works to be infused with jazz or ragtime, alongside more cultivated and conventional elements. It's what causes his compositions to be considered so wildly original and accessible, and has lead Schoenfield to be called one of the finest American composers working today.
On January 18th, Schoenfield will come to Austin Peay State University for a weeklong visit as one of this year's Acuff Chairs of Excellence for the APSU Center of Excellence for the Creative Arts. His visit will culminate in a free concert of his work, "The Music of Paul Schoenfield," at 7:30pm on January 24th, in the Music/Mass Communication Building's Concert Hall. The event will be part of APSU's Dimension's Concert Series.
"He'll be playing, which is unusual because we've never had an Acuff Chair composer playing his own music before," Jeffrey Wood, APSU professor of music, said. "He'll be doing some new pieces with (APSU music faculty members) Emily Crane and Mingzhe Wang. These are very new pieces that have not received a lot of performances. I think it will be a really extraordinary concert."
This year marks the 25th anniversary of the Acuff Chair of Excellence. Schoenfield is the fourth recipient of the chair this academic year. He was preceded in the fall by Acuff Chair holders The Ying String Quartet, Sidney Gullaume and William Bennett. Each Acuff Chair gives a public performance and visits the campus for about a week. 
Schoenfield will spend the week prior to his concert visiting classrooms and getting to know APSU music students.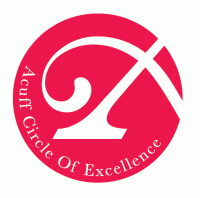 "During his residency, he's going to be working with composition and piano students," Wood said. "There will be a good deal of one-on-one time between Schoenfield and the students."
Schoenfield currently teaches at the University of Michigan, which has a well-regarded graduate program in music. Wood hopes the relationships forged between his students and the visiting chair will lead to some of them pursing advanced degrees up north.
"I think it will be good for them," he said. "It might actually lead to some serious career contacts for our students."
During Schoenfield's residency, Wood is also trying to set up a lecture on the composer's music and other interests. Schoenfield's work often draws on the Jewish culture and traditions he grew up with in Detroit. He is also an avid student of the Talmud, and has a home in Israel.
For more information on Schoenfield or his upcoming free performance, contact the APSU Department of Music at 931-221-7818.