APSU Women's Basketball

Nashville, TN – It took a half for the offense to wake up, but when it did Austin Peay State University women's basketball team used it and a stout defensive effort to charge past Tennessee State en route to a 60-45 Ohio Valley Conference victory, Saturday night, at the Gentry Center.
Austin Peay (6-13, 5-2 OVC) never led in the opening half but trailed by just one point, 25-24, at halftime. Junior Jasmine Rayner made a pair of free throws on the Lady Govs first possession to give APSU its first lead.
«Read the rest of this article»

Clarksville, TN – On January 15th, 2010, around 3:30am, officers were called to the 118 West Washington Street when a vehicle crashed into a house. The caller also said that there were men fighting outside in front of the residence. 
When officers arrived they found 25 year old, Montavious Dashawn Talley on the ground with a stab wound to the chest area and that he had crashed  a 2000 Ford SUV into the house. The men involved in the fight had already fled from the scene. At that point, the suspects, the reason for the fight and the crash were unknown. 
«Read the rest of this article»
APSU Men's Basketball

Nashville, TN – Wil Peters hit a lane jumper with 2.1 seconds left in overtime to lift Tennessee State to a 76-74 victory against Austin Peay State University in Ohio Valley Conference action, Saturday afternoon, at the Gentry Center.
The victory ended Austin Peay's winning streak at six games and as the Tigers also handed the Governors their first league defeat as APSU dropped to 12-7 overall and 6-1 in the OVC.  It was APSU's NCAA-leading sixth overtime contest.
Tennessee State, meanwhile, improved to 8-9 overall and 5-2 in the OVC.
«Read the rest of this article»
Debit Cards and Direct Deposit Available for Unemployment Claimants
Nashville, TN – Effective January 18th, 2011, the Tennessee Department of Labor and Workforce Development will begin offering unemployed workers two new electronic options for receiving their unemployment benefits – debit cards and direct deposit. The Visa® debit card is called Tennessee Automated Payment (TAP) and is a provided by Chase Bank.
Debit card and direct deposit will be offered to newly unemployed workers as they apply for unemployment benefits.  Claimants currently receiving benefits can also enroll for debit cards or direct deposit payments online at https://ui.tn.gov. In the future, all claimants will receive their unemployment benefits electronically. «Read the rest of this article»
Clarksville, TN – Robert B. Eley of Clarksville, TN was flying his SONEX, a fixed Wing single-engine aircraft at 1,500 feet around 1:00pm this afternoon when it lost power. "I throttled down, and when I went to throttle up again, it wouldn't go,"  he said. The loss of power meant that the plane would not be able to make the nearby airport, and Eley had to set it down as soon as possible. A typical plane at 1,500 feet with no power would glide for around 2 miles, and would stay aloft for roughly 3 minutes. «Read the rest of this article»
Connecting People and History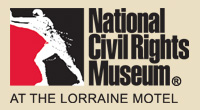 Memphis, TN – In September 1991 the Lorraine Motel in Memphis, TN added another page in civil rights history. The historic site where Civil Rights leader and Nobel Peace Prize winner Dr. Martin Luther King Jr. was assassinated in 1968 opened its doors as the National Civil Rights Museum.
Twenty years and over 3 million visitors later, the Museum continues to fulfill its mission of educating and inspiring the masses who visit to see America's Civil Rights history documented in the 36,000 square feet of exhibit space. To celebrate the Museum's twenty years of Connecting People and History the Museum is launching several campaigns and special events:
«Read the rest of this article»
American Heart Association to deliver heart-healthy message on January 16th TV special
Nashville, TN – For the third straight year, NBC will dedicate its "Skate for the Heart" broadcast to the topic of heart disease and feature the American Heart Association. The broadcast airs Sunday, January 16th, 3:00pm-5:00pm CST on WSMV Channel 4, just before the start of American Heart Month in February.
Hosted by Olympic gold medalist Peggy Fleming, "Skate for the Heart" links the passion of the Olympic spirit with the message of living a heart-healthy life. Fleming has seen the devastation this disease can cause. Her father died of a heart attack one week before she won the gold medal in 1968. She also recently lost her sister to heart disease. «Read the rest of this article»

Clarksville, TN – Austin Peay State University students and alumni have an opportunity to learn about careers, internships and educational opportunities at the Nashville Area Career Fairs.
The Nashville Area Career Fairs consist of the College to Career Fair and Teacher Recruitment Fair. Both events are scheduled from 10:00am-3:00pm, Tuesday, February 8th at the Williamson County Agriculture Exposition Park in Franklin. «Read the rest of this article»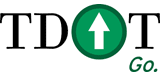 Nashville, TN – The official 2011 Tennessee Transportation Map is now available to assist travelers in their planning efforts.
"Even as motorists use other tools such as smart phones and GPS systems, state maps will continue to be important in assisting motorists in their travels across our state and reaching a destination," said TDOT Commissioner Gerald Nicely. «Read the rest of this article»

Clarksville, TN – On January 14th, 2011, after receiving an anonymous tip, Clarksville Police Department's Major Crimes Unit made one of the largest drug seizures that anyone can recall. 250 pounds of marijuana, 5 pounds of hashish, guns, and drug paraphernalia which were seized and turned into evidence.
Soon after, Michael West, age 28 was arrested along with and Larissa West age 26.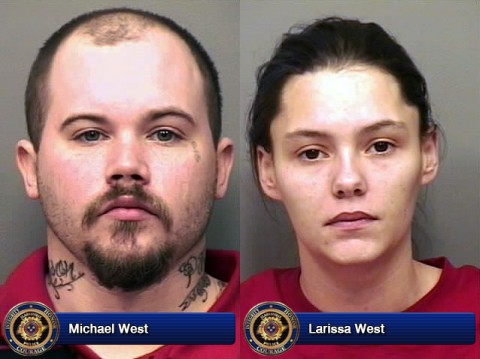 «Read the rest of this article»