Auto Default Index Experiences Biggest Decline This Month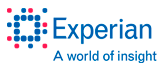 New York, NY – Data through December 2010, released today by Standard & Poor's and Experian for the S&P/Experian Consumer Credit Default Indices, a comprehensive measure of changes in consumer credit defaults, showed a decline in monthly default rates for first and second mortgages to 2.93% and 1.74% respectively. Auto loans experienced the biggest decline this month to 1.68% from 1.76% in November. The bank card index declined slightly to 6.73% default rate.
"Default rates across the four major categories of consumer borrowing declined in December from November and from a year earlier.  Nationally, consumers continue to gradually improve their financial condition," commented David M. Blitzer, Managing Director and Chairman of the Index Committee for S&P. "Separately, data from the Federal Reserve shows that bank card credit declined through November. Debt-service ratios, the proportion of disposable income that goes to paying debt, continues to decline. On a regional basis, the five cities we cover suggest that the Sunbelt continues to see greater than typical default rates." «Read the rest of this article»
Entrepreneurs Can Make Loan Applications on Site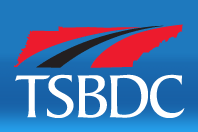 Clarksville, TN– The Small Business Development Center will host a loan workshop enabling entrepreneurs and small business owners to apply for SBA-backed loan on the spot.  The group announced that they will host the "Community Express and Patriot Express Loan Workshop" on Thursday, January 20th,– Austin Peay State University, 601 College Street, Clarksville, TN 37044, 4:00pm – 6:00pm, Morgan University Center Meeting Room 305, for more information or to register contact Feleesha Johnson, 931-221-1370. The workshop will be presented by Superior Financial Group, an SBA lender.
Several lenders are participating in SBA's Community Express loan program, including U.S. Bank, Business Loan Express, Innovative Bank and Superior Financial Group. This particular workshop features Superior Financial Group. «Read the rest of this article»

Clarksville, TN – On January 18th, 2011, around 7:50am, traffic was backed up at the intersection North Second Street and Riverside Drive.  A 2001 Pontiac driven by Christina Stacy, 29, was behind a 1994 Plymouth driven by Bradley Drake, 46, in the left southbound lane of North Second Street. 
A 2004 Mitsubishi, driven by Kioni Wallace, 20, was traveling in the left southbound lane and collided with the rear of the Pontiac pushing it into the rear of the Plymouth.
«Read the rest of this article»
A letter to the editor from Robert Eley, the pilot of the small plane that crashed in a field in Sango, TN
My wife showed me your article on my incident a few days ago and I wanted to thank you for being so accurate with the facts.
The emergency response was top notch by all.  I am blessed to have not harmed anyone and even more blessed of the generosity shown to me by complete strangers. My wife told me that when she would be standing near the roadway, passing cars would stop and not ask what happened, but was everyone okay. This in itself shows what a great community we have here in Clarksville TN. «Read the rest of this article»
Washington, D.C. – You must file a federal income tax return if your income is above a certain level; which varies depending on your filing status, age and the type of income you receive.
Check the Individuals section of the IRS website at www.irs.gov or consult the instructions for Form 1040, 1040A, or 1040EZ for specific details that may help you determine if you need to file a tax return with the IRS this year.
http://www.youtube.com/watch?v=l2Nd68wIBKE
«Read the rest of this article»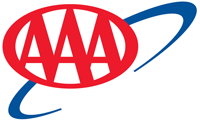 Aurora, IL – AAA Chicago's most recent Fuel Gauge Report estimates that in Illinois, regular unleaded gasoline has increased $.16 during the past month, forecasting an average cost of $3.22 per gallon for the month of January, which is $.38 higher per gallon than last year.
The average gas price in Tennessee is $2.95 up 12 cents from $2.83 in December. The highest recorded average price per gallon for Tennessee was $4.11 back in August 15th, 2008. «Read the rest of this article»
Author's Note: This is the second of a series of articles based on the prayer of St. Francis of Assisi beginning, "Lord, make me an instrument of your peace."
In order to talk about injury and pardon, it is necessary to define each of these words.
According to www.merriam-webster.com, an injury is "an act that damages or hurts; it is a wrong; it is a violation of another's rights for which the law allows an action to recover damages." For the purposes of this discussion, we'll look not at the legal aspects of an injury but at the hurt caused by one's actions.
Pardon is a word in our society that has been so imbued with legal connotations that it is necessary to completely nullify for this article its legal definition: "the excusing of an offense without exacting a penalty." We choose instead the dictionary's definition of "the excuse or forgiveness for a fault, offense, or discourtesy."
«Read the rest of this article»

Emerald Cities(TM) Paves the Way
Scottsdale, Arizona – Emerald Cities(TM) USA Ltd. has just resurfaced the world's first solar reflective "Green" asphalt parking lot to demonstrate the importance of "Cool Pavement" addressing Urban Heat Island in the cities This 24,000 sq.ft. parking lot was donated to Mayor Gordon's Phoenix Recovery Zone at the Duffy Charter School where asphalt temperatures soared to 200 degrees (F) last summer in Arizona.
The importance of "Cool Pavement" in a school setting cannot be overstated. Heat radiated from asphalt remains between 1-4 feet and is a "danger zone" where children play during recess because of the risk of heat stroke. This is an Emerald Cities "Cool Schools" project.
«Read the rest of this article»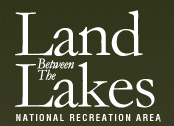 Golden Pond, KY – Land Between The Lakes (LBL) National Recreation Area has scheduled their annual Bison Auction for Saturday, January 29th, 2011. 
The Forest Service manages two herds of American Bison at LBL.  Due to annual reproduction, there is a need to remove surplus bison from each herd.  Thinning of the herd is necessary to sustain optimal habitat conditions and animal health. 
The bison auction will occur at two locations. Bison at the Elk & Bison Prairie (EBP) will be auctioned at the EBP Corral, beginning at 9:00am CST.
«Read the rest of this article»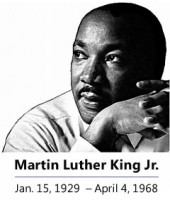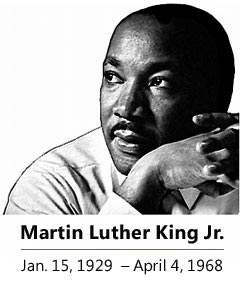 Clarksville, TN – People of all races gathered together in Clarksville yesterday to remember the contributions of Dr. Martin Luther King Jr to the culture of America. He was also a major driving force behind the Montgomery Alabama Bus Boycott where 17,000 African Americans boycotted the Montgomery Bus Company. His mixing of Civil Disobedience and non-violence set America on the course to ending the stain of segregation on our society, giving African Americans the right to vote, and the Civil Rights Act which prohibits discrimination on the basis of race.
«Read the rest of this article»