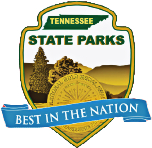 Nashville, TN – The Department of Environment and Conservation's Resource Management Division will host a guided winter hike at Taylor Hollow State Natural Area in Sumner County, on Saturday, January 22nd. Participants should meet at 10:00am at 671 Phillips Hollow Road in Westmoreland, Tennessee.
Roger McCoy with TDEC's Natural Heritage Inventory Program will take hikers along an established trail into the natural area's stream bottoms and then hike off trail up moderately steep slopes, finally descending back to the point of entry.  During the outing McCoy will share basic winter shrub and tree identification and forest ecology. In addition, hikers will get an opportunity to observe large trees, over-wintering basal rosettes of wildflowers, interesting fossils and potential ice formations at Taylor Hollow's small waterfall. 
As the first property acquired by the Tennessee Chapter of the Nature Conservancy, Taylor Hollow State Natural Area is renowned for its spring wildflower display and a number of state-listed plant species.  However, leaf-off during winter provides an opportunity to observe the dissected landscape of the Eastern Highland Rim – even in the coldest months, Taylor Hollow does not disappoint its visitors.
"Taylor Hollow is a very impressive area and hikers should come prepared to learn about its unique ecology," McCoy said. "Winter also is a great time for hikes in this area, as it allows us to journey off trail without the fear of trampling the hollow's sensitive vegetation. So, hikers should come dressed for the weather." 
The winter hike at Taylor Hollow is considered to be moderate to difficult for novice hikers. In addition to wearing appropriate footwear and clothing, participants should bring water and snacks. Reservations are required for the guided hike and can be made by calling 615-532-0437 or e-mailing . The hike will be canceled in the event of inclement weather or icy roads; those with reservations will be contacted.
Taylor Hollow is a 173-acre natural area located in Sumner County on the Western Highland Rim. It is a botanically rich and biologically diverse area, characterized by narrow winding ridges, separated by steep valleys that drop 200 to 300 feet.  Its rich hollows provide habitat for a spectacular display of spring wildflowers. The rare Ozark least trillium (Trillium pusillum var. oazarkanum) is one of the natural area's noteworthy species.
The winter hike at Taylor Hollow is part of a series of monthly, guided trips to Tennessee State Natural Areas offered by the department's Resource Management Division. Tennessee has 81 designated natural areas throughout the state, covering approximately 116,000 acres of ecologically significant lands. 
More information about Tennessee's natural areas program, including a complete list of all natural areas and scheduled field trips, can be found at www.tn.gov/environment/na/. 
For information about Taylor Hollow, including a map of the area, please visit www.tn.gov/environment/na/natareas/taylor/ and abroad.
Sections
Events
Topics
Hike, Roger McCoy, Sumner County, Taylor Hollow State Natural Area, Tennessee Chapter of the Nature Conservancy, Tennessee Department of Environment and Conservation, Tennessee State Parks and Natural Areas, Waterfall, Western Highland Rim, Westmoreland TN