APSU Men's Basketball

Clarksville, TN – With its two-game Ohio Valley Conference lead now evaporated in less than a week, Austin Peay is seeking answers to its recent struggles as Jacksonville State comes to town for a 7:30pm, Saturday contest.
The Governors, who saw a six-game winning streak end last Saturday at Tennessee State, now need a victory to avoid a three-game losing streak. The Govs, now in a first-place tie in the OVC race, still are reeling from their stunning 71-68 loss to Tennessee Tech, Thursday night, a game that saw APSU blow seven-point second-half leads on three different occasions.
«Read the rest of this article»
Senator will serve on Transportation, Judiciary Committees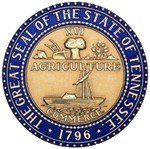 Nashville, TN – State Senator Tim Barnes (D-Adams) was named to the Senate Transportation and Judiciary Committees during the opening week of the 107th General Assembly.
"I am honored and pleased to continue to serve on these committees, and I look forward to working for the people of the district I serve on all matters, but especially those regarding our roadways and our legal system," Barnes said. «Read the rest of this article»
APSU Women's Basketball

Clarksville, TN – Fresh off suffering its first OVC home loss, Austin Peay women's basketball team will attempt to regather its Dunn Center momentum when it hosts Jacksonville State in a 5:15p.m., Saturday contest.
The Lady Govs suffered their first conference home loss in a 69-65 loss to league-leading Tennessee Tech, Thursday night. A five-minute, first-half drought was just enough of an opening for the Golden Eagles to build a 10-point advantage which they would maintain throughout the game's remainder. Austin Peay would close to within one point in the game's final minute, but could not get a key basket to take the lead.
«Read the rest of this article»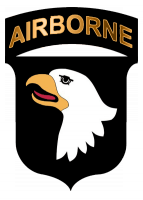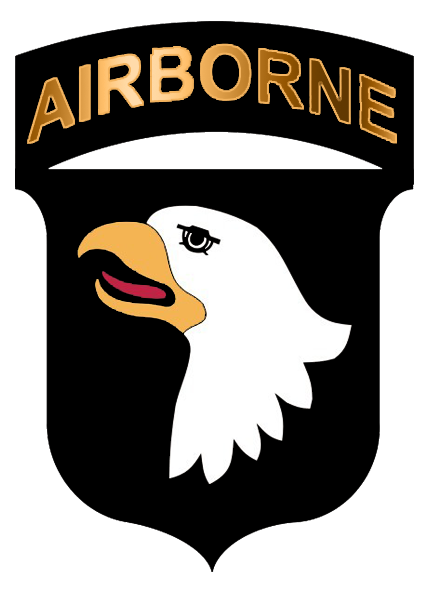 Fort Campbell, KY – The 159th Combat Aviation Brigade, 101st Airborne Division, is scheduled to case its colors during a ceremony at the Passenger Processing Center here January 25th at 10:30am.
The colors casing ceremony marks the final step in deployment preparation for the brigade, as it heads to southern Afghanistan to assume control of the aviation mission in Regional Command South from its sister brigade, the 101st CAB.
This will be the 2nd deployment for 159th CAB in support of Operation Enduring Freedom.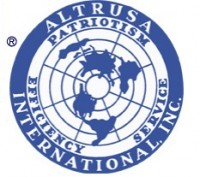 Clarksville, TN – Tickets go on sale this week for the third annual Dancing with the Stars.
Altrusa International of Clarksville, producters of the show, have chosen Melissa Schaffner to step in for Mayor Kim McMillan, who had to drop out due to a knee injury.
Schaffner is the Marketing Director for Fort Campbell MWR. Schaffner joins Susan Ford, Britany Campbell, Conrad Edington, Ronnie Hunter and Jim Knoll, who have been in rehearsals for several weeks now.
«Read the rest of this article»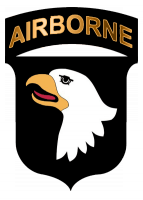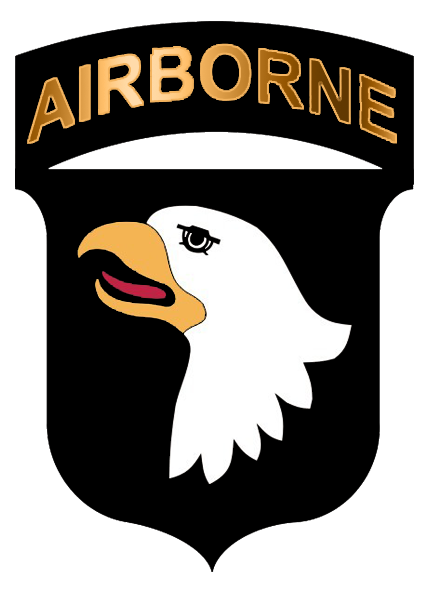 Fort Campbell, KY – Specialist Joshua Trevyn Lancaster, 22, of Millbrook, AL, died January 19th, as a result of a rocket attack January 19th at Kandahar Airfield, Afghanistan.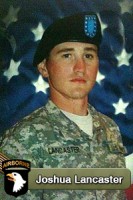 Lancaster was a Signal Support Systems Specialist assigned to the 723rd Explosive Ordnance Disposal Company, 184th Ordnance Battalion, 52nd Ordnance Group at Fort Campbell, Kentucky. He joined the Army in March 2008 and arrived at Fort Campbell in October 2010.
His awards and decorations include: National Defense Service Medal; Global War on Terrorism Service Medal and Army Service Ribbon.
Lancaster is survived by his wife, Melanie Lancaster of Clarksville, Tennessee and mother, Kimberly Irwin of Millbrook, AL.
APSU Women's Softball

Clarksville, TN – Austin Peay State University has been picked to finish 10th in the 2011 Ohio Valley Conference preseason softball poll as voted by the league coaches.
The Lady Govs are coming off an 8-14, eight-place OVC finish a year ago, but return a veteran nucleus, led by the team's leading hitter, Tiffany Smith (.285) and one of the league's best young pitchers, sophomore Morgan Brewer (12-10, 3.04 ERA).
«Read the rest of this article»

Clarksville, TN – CDE Superintendent Johnny Piper has hired Christie Hill as his Executive Assistant and Communications Director.
Hill has worked as the Communications Director and spokesperson for the City of Clarksville during Piper's term as Mayor, and has an extensive media background from working more than 11 years in the Nashville Television industry. She will be an experienced and knowledgeable addition to the staff serving the customers of Clarksville Department of Electricity.
"I'm proud to have Christie join our team," Piper said today. "Her experience in the media and Communications brings a skill set that's essential to our operation. Having worked closely with Christie during my time as Mayor, I am certain she will help our team as we move towards making CDE better for our customers."

Washington, D.C. – At an event today in Washington D.C., Walmart, the nation's largest grocer, today unveiled a comprehensive effort to provide its customers with healthier and more affordable food choices.
The company was joined by First Lady Michelle Obama as it outlined the five key elements of the program including: «Read the rest of this article»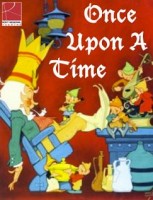 Clarksville, TN – The Roxy Regional Theatre is currently staging the enchanting play Once Upon A Time. The play consists of five fairy tales based on the stories of Hans Christian Anderson and the Brothers Grimm. It is directed by John McDonald, who with  70 young people from the Roxy Regional School of the Arts worked on the script for this play. Broadway World has rated it one of the best ensemble productions that they have ever seen.
There's always a sense of impending magic as you walk into the Roxy Regional Theatre to see a new production of theirs. You never know just what to expect. The set is the first thing to greet your eyes. In this case the stage is dominated by an ornate archway, which  looks like something you would see in a major opera house. When you look closely, you can see that it's actually covered with egg cartons and Christmas lights. "You can't buy magic," said John McDonald, the Roxy Regional Theatre's Artistic Director; and he is right.
«Read the rest of this article»