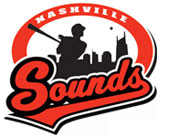 Nashville, TN – The Nashville Sounds Baseball Club is pleased to announce the addition of seven new full-time members to its front office staff as well as two internal promotions.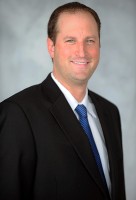 Doug Scopel, who has been a member of the Sounds' staff since February 2000, has been promoted to Assistant General Manager. In addition to his duties of overseeing the communications, stadium operations, baseball operations, and groundskeeping departments in his previous role as Director of Operations & Communications.
He will also direct the club's community relations efforts and serve as the team's primary interface for its concessions partner, Centerplate.
"Doug is a tremendous asset for baseball in Nashville and is highly respected by the community and our staff. I am excited to elevate him to a key leadership position," said Sounds general manager Brad Tammen.
Darren Feller
Darren Feller received a new title as Director of Corporate Sales after serving as Senior Corporate Account Executive since joining the team in January 2010. He will oversee all elements of corporate sales as well as promotions and gameday presentation at Greer Stadium. Since 2002, Feller has served a variety of sales management roles throughout his professional baseball career.
"Darren's sponsorship and entertainment management experience combined with his successful first year in Music City will provide a solid base for leadership on our corporate team," said Tammen.
The seven new full-time staff members for the Sounds include:
Cliff McArdle, Marketing & Advertising Manager
Janell Bullock, Merchandise Manager
Michael Bigley, Community Outreach Coordinator
Mike Simonson, Stadium Operations Coordinator
C.J. Recher, Account Executive
Kevin Samborski, Account Executive
Amanda Zuzik, Account Executive
"We are excited to add this group of experienced professionals to the already well-established Sounds staff," said Tammen. "We remain committed to bringing affordable, fun, family-friendly entertainment to Greer Stadium and we eagerly await the beginning of the 2011 season."
Cliff McArdle
McArdle will oversee the club's advertising and marketing initiatives as well as sell group and season tickets, generate new sales leads, and promote Sounds baseball. 
Prior to joining the Sounds, McArdle worked as a Sponsorship Project Manager for Brooks & Dunn and Jason Aldean, and was a Promotions Coordinator for Citadel Broadcasting.
Originally from New Orleans, LA, he earned a Mass Communications degree from Middle Tennessee State University.
Janell Bullock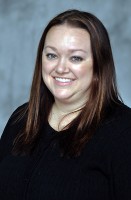 Bullock will be in charge of handling all Sounds merchandise sales at Greer and over the Internet. Her duties also include maintaining inventory, shipping orders, and managing the game day sales staff.
Prior to joining the Sounds, the 11-year minor league veteran served as Assistant General Manager of the Single-A Kinston (NC) Indians for three seasons after beginning her career on the food & beverage management team for Ovations Food Services at the Single-A Delmarva Shorebirds from 2000-2003. Bullock is a graduate of East Carolina University.
Michael Bigley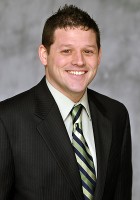 Bigley, who spent last year as an intern in the Sounds' community relations department, will coordinate the club's expanding outreach efforts to charitable organizations and assist with the Sounds' Reading Club program, birthday sales, day camp sales, and donation requests.
Prior to arriving in Nashville, he worked for the Double-A Springfield (MO) Cardinals.
Mike Simonson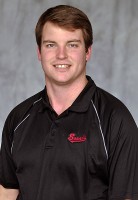 Simonson was added to the Sounds' full-time staff after completing a stadium operations internship last season.
He assists with the upkeep and cleanliness of Greer Stadium as well as supervision of all operations personnel.
The Fresno native spent two seasons with the Fresno Grizzlies before coming to Nashville.
Recher, Samborski, and Zuzik will be responsible for both season ticket and group sales at Greer Stadium.
C.J. Recher
Recher, whose sales duties also include management of the Sounds' Baseball Buddies program, most recently served two years as a corporate account executive at the Nashville Superspeedway and previously worked at Moccasin Bend Golf Club in Chattanooga.
The Crystal Lake, IL native earned his Master of Business Administration from the University of Tennessee at Chattanooga.
Kevin Samborski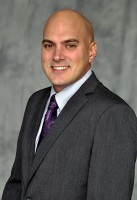 Samborski, who will also oversee the team's Scout Night program, got his start in professional baseball by completing a stadium operations internship for the Double-A Arkansas Travelers in 2010.
Originally from Crystal Lake, IL, he graduated from the University of Illinois at Chicago with a Finance degree.
Amanda Zuzik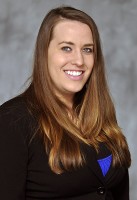 Zuzik previously interned for the Double-A Trenton Thunder. The Tewksbury, NJ native attended California University of Pennsylvania.
The Sounds
The Sounds open their 2011 schedule on Thursday, April 7th at Greer Stadium against the New Orleans Zephyrs. Season ticket packages are currently on sale. Contact the Sounds at 615-690-HITS (4487) or visit www.nashvillesounds.com to order or for further details.