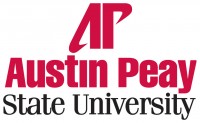 Clarksville, TN – On a cold afternoon earlier this month, a van drove through the melting snow in Clarksville and stopped at Austin Peay State University. A group of Maryville College students, bundled in jackets, quickly got out and went into the Morgan University Center. They'd spent much of the morning outside at Fort Donelson, and they were looking forward to a few hours in the warm indoors, learning about one of this city's famous historical figures – Nannie Haskins Williams.
"Nannie is an important figure because she started keeping a diary when she was 16 years old in Clarksville, a year after Fort Donelson fell," Dr. Minoa Uffelman, associate professor of history at APSU, said. "She kept it through the Civil War and after."
Williams' name became prominent among historians and Civil War enthusiasts in the early 1990s when excerpts of her diary were used in Ken Burns' award-winning PBS documentary "The Civil War." For the last several years, Uffelman and three other women – APSU communication professor Ellen Kanervo, Montgomery County Historian Eleanor Williams and Phyllis Smith, president of the Friends of Fort Defiance – have worked to transcribe the important historical document and get it published.
The students from Maryville College came to APSU that night specifically to hear about Williams and gain a better understanding what life was like in this area during the 1860s.
"This is a travel course on the Civil War in Tennessee," Aaron Astor, assistant professor of history at Maryville College, said. "We're going all across the state."
The students traveled to sites such as the Stones River Battlefield in Murfreesboro and the Battle of Franklin Battlefield in Williamson County. They also stopped by Fort Donelson, in nearby Stewart County. When Uffelman heard about Astor's trip a few years ago, she had an idea.
"Aaron and I got to know each other through Southern Historical Association conferences," she said, "and in one of those conferences I told him, 'if you're going to go to Fort Donelson, stop by Clarksville and I'll give you a talk on Nannie."
Last year marked the first time Maryville's students visited APSU during their school's abbreviated J-term (January Term) before the beginning of the spring semester. Uffelman gave a lecture on Williams during that visit, but this year, she opted to do something a little different. Sarah Kanervo, an APSU adjunct speech professor and local filmmaker, recently completed a short documentary on Williams. Rather than lecturing the students, Uffelman decided to show Kanervo's film.
The screening went well and was followed by a question-and-answer period with Uffelman, Kanervo and the students. Dr. Dewey Browder, chair of the APSU Department of History, also took the opportunity to pitch the University's growing Master of Arts in military history degree program to the Maryville students.
"We've developed a good relationship," Astor said.
For more information on this visit or the documentary on Nannie Haskins Williams, contact Uffelman at 931-221-7704.