Written by U.S. Army Sgt. 1st Class Paula Taylor
Task Force Bastogne Public Affairs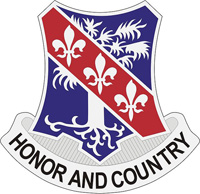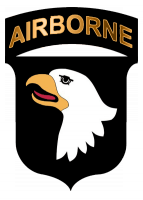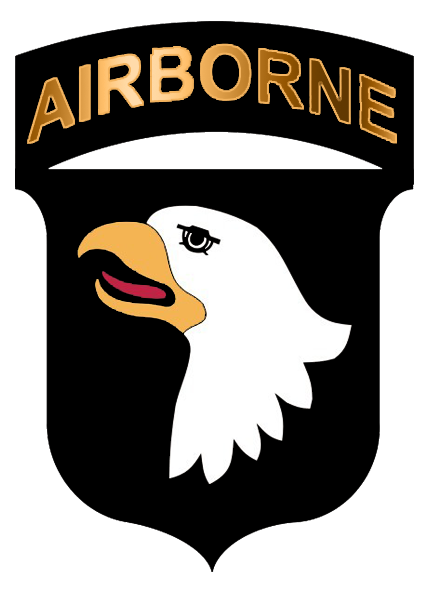 Nangarhar Province, Afghanistan – His thoughts jostled him awake in the hot July night. He had dreamt up a solution to a problem he'd been wrestling with in his mind for months. He couldn't stop thinking about it. He eventually rolled out of bed with a renewed sense of purpose, and called his wife, Katie, then his parents.
U.S. Army Capt. Jonathan J. Springer, 1st Battalion, 327th Infantry Regiment, 1st Brigade Combat Team, 101st Airborne Division, had searched the Internet for a smart phone application that he could use on his deployment before leaving Fort Campbell, KY, in early May, but nothing was out there that suited his needs. He pondered the idea of inventing one of his own, but didn't know how to do it or where to start.
His dream held the answer.
"Since day one, I always believed that smart phones could be utilized by the U.S. military for combat purposes," Springer recalled. "So, prior to this deployment, I began searching one of the online application stores for an app I could install on my phone that would assist me as the battalion fire support officer during our deployment here in eastern Afghanistan's Pech River Valley.
"I remember specifically looking for a navigational-type application that would display the Military Grid Reference System, plot waypoints, give me a direction in Mils, etc.," said Springer, a Fort Wayne, IN, native. "But sadly, though, I found nothing tailored to what I truly wanted or needed before getting on the bird to head to Afghanistan."
Until now.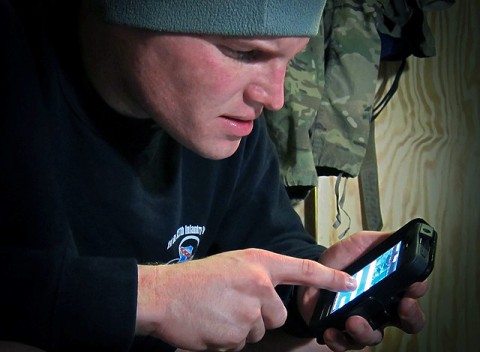 "I remember waking up in the middle of the night and coming up with an idea for a smart phone application that I just needed to start developing," said Springer. "It was weird how the whole thing happened – waking up to a dream about an idea and whatnot. Needless to say, after that moment, I decided to begin the process for the app's development."
After speaking to his family about the idea to invent his own app, he began working in his spare time doing research on what the project would entail.
"I started the process to legally form my own company and began trade marking my intellectual property," he said. "After that process was complete, I bought a couple of books and tried to teach myself how to write Objective-C-based code, but that proved to be more of a time-consuming task than I wanted it to be."
In August, he reached out to a company in Las Vegas for help and since then they have been working together nonstop to ensure his app would make it into the hands of the user before he redeploys back to Fort Campbell in the spring. So far, he said, everything is on track for that to happen — but not without a cost.
"The overall project has cost me about $26,000," he admitted. "That includes forming my company, trademarking my IP, copyrights, creating a web site to market the app, and paying for the graphic design and the development of the application itself."
To some, it may sound like a lot of money. But Springer said he just saw a problem and was determined to solve it, making it money well spent.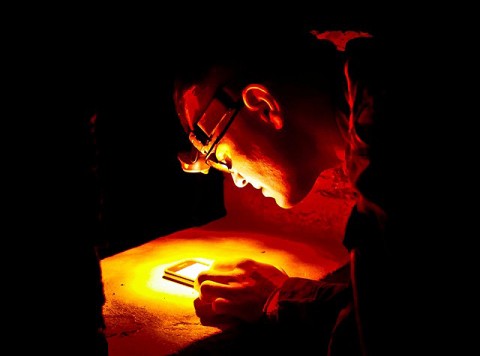 "Basically, the issue was the fact that these smart phones were being untapped by the Army and I was motivated and determined to change that, even if it cost me my own money out of pocket to do so," he said.
Throughout the development process, he said he made sure the mobile phone application was built specifically for the war fighter. That meant that it not only had to be functional in the field, but inexpensive as well. And with many good global positioning systems costing hundreds of dollars, Springer knew not every Soldier could afford one.
"But, for some reason, every Soldier I saw had some kind of smart phone they were using," he said. "And even though my wife and I had some 'heated' discussions over the cost of the project, I knew I was doing the right thing because the bottom line is this: in combat, GPS systems save Soldiers' lives. I can attest to it and so can many of my other friends and Soldiers I serve with here in Task Force Bulldog. And that's why this app is so important to me – I designed it specifically with the U.S. servicemember in mind at all times."
To ensure his new smart phone application would operate in the harshest of combat conditions and was spot-on accurate, he has been testing it in nearly every type of situation he could imagine. For the past several months, Springer has used it in different types of armored vehicles and up on a remote observation post to observe artillery rounds hitting their targets.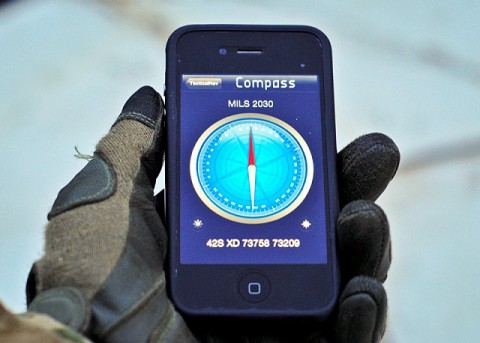 "I am proud to say that, without a doubt, my app is just as accurate as some of the most expensive military GPS systems that are being issued by our Soldiers today," he said.
U.S. Army Lt. Col. Joseph Ryan, 1st Bn., 327th Inf., commander, said he has seen the application in action and is impressed with the work that has gone into the project.
"Jon put his heart and soul into this, and his experience here in the Pech River Valley for the past nine months, where we shoot a significant amount of artillery and mortars and where the terrain makes navigation challenging, helped him develop it into a product that I think has unique application on the battlefield," said Ryan, a Pearl River, NY, native. "He's really gone above and beyond in developing a useful tool that not only works but that Soldiers will intuitively understand and want to use."
As Springer's redeployment time begins to draw closer, so does his dream.
"It's just about finished at this point. It will be available in mid-February for around the price of a value meal at your nearest fast food restaurant. I am doing my best to make sure that the price of this app is inexpensive enough so that every Soldier can afford it if they wanted to because, in the end, if this app saves a Soldier's life, then my $26,000 investment has more than paid off," he said.