APSU Men's Basketball

Richmond, KY – "Call him the streak" was a novelty tune about the "streaking fad" written by Ray Stevens back in 1974, a song that rose all the way to No. 1 on the charts.
For Austin Peay and Eastern Kentucky, Stevens could tweak his lyrics a bit to the tune of: "Call them the Streak busters."
Back on January 8th, Austin Peay entered CFSB Arena and defeated Murray State, 66-64, to snap the Racers 25-game home winning streak.
«Read the rest of this article»

Clarksville, TN – A third man has been charged in the death of Montavious Deshawn Talley which occurred on January 15th, 2011.
Previously, Michael Bradford Lathrop (W/M, DOB: 11-24-79, Given Address: Hopkinsville, KY) and Brandon Alan Schallenberger (W/M, DOB: 11/22/80, Given Address: Clarksville, TN) were charged in conjunction with Talley's death.
«Read the rest of this article»
Written by Councilwoman Kaye Jones
Clarksville, TN – City Councilwoman Kaye Jones will hold a Town Hall Meeting on Monday January 31st, 2011 at 6:00pm at the Gas and Water Office located at 2215 Madison Street.
While the meeting is a Ward 11 Town Hall meeting all citizens of Clarksville are invited to attend. «Read the rest of this article»
APSU Women's Basketball  

Clarksville, TN – Austin Peay women's basketball team begins the second half of the Ohio Valley Conference regular-season race with a 4:30pm (CT), Thursday contest against Eastern Kentucky at McBrayer Arena.  
Austin Peay won the first meeting between the two teams – a 70-60 decision, December 19th, in Clarksville. The Lady Govs built a 13-point halftime lead and held on in the second half, fending off a late charge by the Lady Colonels. Freshman Nicole Olszewski led APSU with 18 points while senior Darcie Warner scored a career-high 17 points. Eastern Kentucky's Brittany Coles led all scorers with 24 points, scoring 12 at the free-throw line.  
«Read the rest of this article»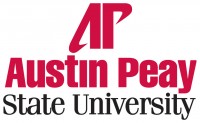 Clarksville, TN – His reputation as a resolute defender of the environment that stems from a litany of successful legal actions, Robert F. Kennedy Jr. will be the special guest speaker for the annual Unity Celebration at Austin Peay State University.
Kennedy will speak at 7:00pm, Wednesday, February 9th in the Memorial Health Gym (Red Barn) on APSU's main campus as part of the annual Student Affairs Unity Celebration. The event is free and open to the public. «Read the rest of this article»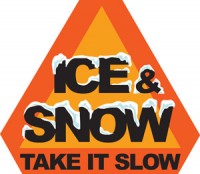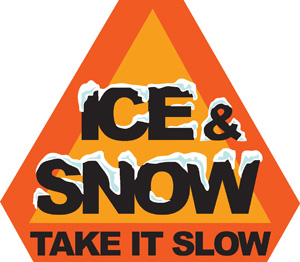 Clarksville, TN – The road conditions in Clarksville-Montgomery County are currently good, yet a few slick, slushy areas remain. With the low tonight expected to reach 23 degrees, travel conditions will worsen after nightfall and possibly become hazardous again by early Thursday morning. School and other closings will be listed here as they come in.
To publicize your closing or delay, call 931-920-0043 or email .
«Read the rest of this article»

Clarksville, TN – There was a significant difference in the total crashes for the snowfall occurring January 25th and 26th compared to the snowfall of January 20th and 21st. On January 25th, 9:00pm through January 26th, 11:00am, 911 received 42 reports of crashes, two of those involving injuries. The snowfall of January 20th and 21st, 911 received approximately 200 reports of crashes.
The roads are clear for the most part, but there are still patches of ice in some locations.
«Read the rest of this article»
Rail Traffic Recovery, Retirements Creating Career Opportunities Like The "Faces of Freight Rail" Profiled on AAR.ORG

Washington, D.C. – America's railroads are well positioned for job growth as rail traffic begins to return and the industry is forecasted to see a significant wave of retirements over the next five years. According to U.S. Railroad Retirement Board data, 67,000 rail employees will be eligible for retirement over the next five years, representing roughly 30 percent of the industry's current workforce. In addition, railroads have begun to hire in response to the gradual return in rail traffic, bringing back workers or recruiting new employees for jobs located all around the U.S.
"Railroads today are well positioned to offer jobs – potentially life-long careers – to people all across the country," said Edward R. Hamberger, President and CEO of the Association of American Railroads (AAR). «Read the rest of this article»

Clarksville, TN – On Tuesday, February 1st there will be a workshop at the Montgomery County Civic Hall to provide general information about the use of census data in grant proposals and small businesses. «Read the rest of this article»
Written by Councilman Bill Summers
Clarksville, TN – On January 31st, at 6:30pm, Councilman Geno Grubbs and I will host a community ward meeting for folks in Wards 7 and 10. We will hold this at the City Council Chambers downtown across from City Hall.  «Read the rest of this article»