APSU Women's Basketball  

Clarksville, TN – Austin Peay women's basketball team begins the second half of the Ohio Valley Conference regular-season race with a 4:30pm (CT), Thursday contest against Eastern Kentucky at McBrayer Arena.  
Austin Peay won the first meeting between the two teams – a 70-60 decision, December 19th, in Clarksville. The Lady Govs built a 13-point halftime lead and held on in the second half, fending off a late charge by the Lady Colonels. Freshman Nicole Olszewski led APSU with 18 points while senior Darcie Warner scored a career-high 17 points. Eastern Kentucky's Brittany Coles led all scorers with 24 points, scoring 12 at the free-throw line.  
The Lady Govs return to the road after picking up a 65-54 OVC victory against Jacksonville State, Saturday. 
Austin Peay needed a strong second-half effort to recover from a halftime deficit. APSU made 50 percent (15-of-30) of its field goals in the second frame while holding JSU to 20 percent (7-of-35) field-goal shooting.  
Sophomore Meghan Bussabarger recorded her season's second double-double, leading Austin Peay with 12 points and grabbing 11 rebounds. 
Junior Jasmine Rayner finished with 11 points, making 7-of-11 at the free-throw line. In addition, the Lady Govs bench scored 27 points in the win, senior Dalila Thomas leading the effort with 10 points.  
Eastern Kentucky is amidst an eight-game OVC losing streak after dropping a 69-56 decision at Morehead State, Saturday. The Lady Colonels held an eight-point halftime edge and led by seven points with 10 minutes remaining but could not hold on, scoring just six points in the final 10 minutes.  
Freshman Marie Carpenter led Eastern Kentucky with 23 points, making 10-of-21 from the field. She was the only EKU player to reach double-digits.
Senior Nadia Mossong and sophomore Alex Jones each had nine rebounds, but could not turn the rebounding tide which EKU lost by a 46-32 margin.  
Conference Race Tight As Halfway Point Nears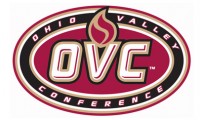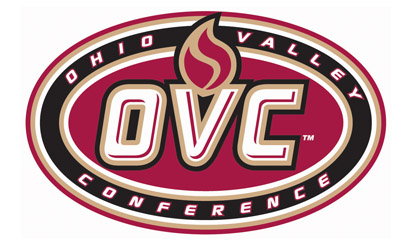 The second half of the OVC's regular-season race begins Thursday. Tennessee Tech leads the way with a 8-1 mark and holds a one-game lead. Morehead State and UT Martin are tied for second at 7-2. Austin Peay (6-3) gained sole possession of fourth place with its victory, Saturday, while Eastern Illinois (5-4) fell into fifth place.  
Key Notables From Lady Govs vs. Jacksonville State
Before leaving the game with an ankle injury, Meghan Bussabarger recorded her second career double-double, finishing with 12 points and 11 rebounds.  
Junior guard Whitney Hanley missed by one point a double-double of her own as she finished with a game-high 12 rebounds to go with her nine points.  
After seeing all five starters play 30 or minutes against Tennessee Tech, Thursday, no Lady Gov played as many as 30 minutes, against JSU. In fact all nine Lady Govs who played saw 15 minutes or more.  
Two nights after scoring just two points in a loss to Tennessee Tech, Austin Peay's bench combined to score 27 points in the victory against JSU, including 10 points by senior Dalila Thomas.  
The Lady Govs defense held Jacksonville States leading scorer Brittany Wiley, who averages 16 points per game entering the night, to a total of five points and 2-of-9 shooting.  
After narrowly winning the rebounding battle, 18-17, in the first half, the Lady Govs hit the glass with vengeance in the second half, posting a 31-17 advantage to recorded a 49-34 advantage on the night.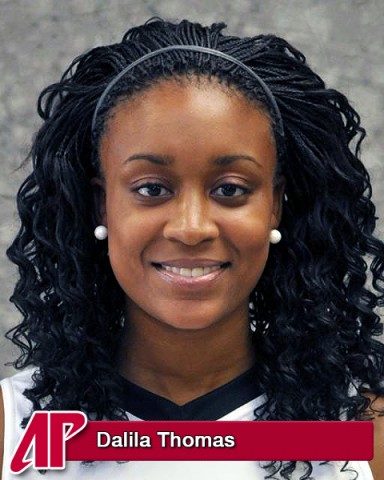 After being outscored in the paint 8 to 6 in the first half, the Lady Govs would rally ending the night with 26 points in the paint while only allowing 12.  
In the first half Jacksonville State shot 50 percent (12-of-24) with Austin Peay was only able to shoot 33 percent (9-of-27). Those stats flip-flopped in the second half as the Lady Govs shot 50 percent (15-of-30) while holding JSU to 20 percent (7-of-35).  
The Lady Govs turned their 20 offensive rebounds into 12 second-chance points. 
Next Up: Morehead State
Austin Peay travels to Morehead State for the 70th meeting in the series. The Lady Govs have won the last two affairs, but both victories were in Clarksville. The Lady Govs are 2-3 in visits to Morehead State under head coach Carrie Daniels, including last season's 23-point, 79-56 loss.