APSU Men's Basketball 

Richmond, KY – Austin Peay State University snapped Eastern Kentucky's four-game winning streak as it used a 11-0 second-half opening run to propel the Govs to a 61-52 verdict, Thursday night, in Ohio Valley Conference men's basketball action  played at McBrayer Arena. 
The victory allowed the Govs to move alone into first place in the OVC at 8-2—former co-leader Tennessee State dropped a 72-65 decision at Morehead State. APSU also moved to 14-8 overall. 
«Read the rest of this article»

Clarksville, TN – Sunny Rasha Taylor is in custody for the January 26th, 2011 robbery of a cab driver in the Welsey Drive area. 
On January 26th around 9:00pm, a 65 year old cab driver picked up a man on Fort Campbell and was told that the man needed to be taken to a neighborhood, but was not given a specific address. The cab driver took the man to the 700 Block of Welsey Drive, at which time the man pulled out a handgun and demanded all of the cab driver's money. The robber was given the money and then fled the scene on foot.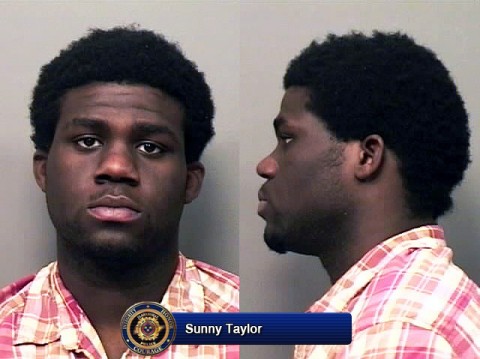 «Read the rest of this article»
APSU Women's Basketball

Richmond, KY – A wounded animal is the most dangerous as Austin Peay State University women's basketball team found out the hard way in a 61-56 loss to last-place Eastern Kentucky in Ohio Valley Conference action at McBrayer Arena.
Austin Peay (7-15, 6-4 OVC) never trailed by more than seven points in the contest, but trailed for 36 minutes of the contest. The Lady Govs scored five consecutive points in the second half to take a two-point, 36-34, lead with 15:12 left. Freshman Shyra Brown extended the lead to four points, 38-34, seconds later.
«Read the rest of this article»


Clarksville, TN – Clarksville Montgomery County School System has made some adjustments to the Inclement Weather Makeup Plan.
February 21st, 2011 – students will report to make up for January 21st inclement weather day. «Read the rest of this article»
Knoxville, TN – The Tennessee Valley Authority has signed an agreement with Waste Management Renewable Energy LLC as the first participant in TVA's new Renewable Standard Offer initiative.
The 20-year contract will add 4.8 megawatts of power to TVA's renewable energy portfolio from Waste Management's landfill gas facility located in Camden, Tennessee.
"This contract with Waste Management marks the successful beginning of a new renewable power initiative for TVA and the region," said John Trawick, TVA senior vice president for Commercial Operations and Pricing. "We look forward to working with power distributors and developers to continue growing our Renewable Standard Offer resources in 2011." «Read the rest of this article»
APSU Basketball

Clarksville, TN – Austin Peay State University men's basketball game with Eastern Kentucky, 6:30pm, Thursday, will be available via www.ESPN3.com and ESPN Full Court.
Wazoo Sports is carrying the women's game as part of the OVC package that was announced earlier this season. However, Wazoo also is picking up the APSU-EKU contest, although not as part of OVC package. «Read the rest of this article»
Smyrna facility to be one of the largest electric vehicle battery plants in the U.S.
Smyrna, TN – Construction is progressing on Nissan's manufacturing facility in Smyrna, Tennessee, which will produce lithium-ion batteries to power the Nissan LEAF zero-emission vehicle. The all-electric Nissan LEAF will be produced at Nissan's vehicle assembly facility in Smyrna beginning in 2012.
The foundation is laid, structure being erected and roof being installed on the vehicle battery manufacturing plant, which at 1.3 million square feet at full capacity will be one of the largest in the country. The battery plant will be capable of producing 200,000 advanced-technology batteries annually. It is located adjacent to Nissan's vehicle assembly plant, which is being retooled to accommodate production of Nissan LEAF and will be capable of producing 150,000 electric cars annually. Combined, Nissan LEAF and battery production will create up to 1,300 U.S. manufacturing jobs when the plants are operating at full capacity.
«Read the rest of this article»
Early Registration Discount on Selected Courses

Clarksville, TN – Develop a new skill, explore a new idea, learn a new language, or seek a new career with one of the spring classes from Austin Peay State University's Center for Extended and Distance Education. Register early and receive a 10 percent discount on selected courses.
Preregistration is required for each course. «Read the rest of this article»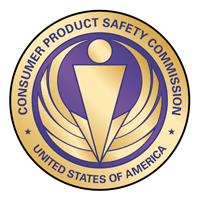 Washington, D.C. – The U.S. Consumer Product Safety Commission, in cooperation with the firm named below, today announced a voluntary recall of the following consumer product. Consumers should stop using recalled products immediately unless otherwise instructed.
It is illegal to resell or attempt to resell a recalled consumer product.
«Read the rest of this article»
Clarksville, TN – Martin Smith and Malcolm Smith have been nominated to the 2011 McDonald's All American Basketball team. This is such an honor to make it this far in the selection process. The final announcement of the team will be February 10th. 
Martin and Malcolm will be recognized for their nomination on Tuesday, February 1st between the boys and girls games (approximately 7:00pm).