Clarksville, TN – Sunny Rasha Taylor is in custody for the January 26th, 2011 robbery of a cab driver in the Welsey Drive area. 
On January 26th around 9:00pm, a 65 year old cab driver picked up a man on Fort Campbell and was told that the man needed to be taken to a neighborhood, but was not given a specific address. The cab driver took the man to the 700 Block of Welsey Drive, at which time the man pulled out a handgun and demanded all of the cab driver's money. The robber was given the money and then fled the scene on foot.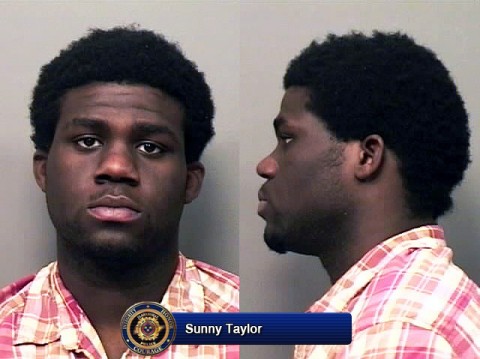 Officers were not able to locate the man at that time. Detective Nick Newman was able to track down the phone number used to call the cab company for a ride. Through the course of the investigation, he was able to determine at the time of the robbery, Sunny Rasha Taylor had the cell phone, was seen wearing the clothing described by the victim, and also had a handgun in his possession. 

Taylor was located on Fort Campbell and with the assistance of Fort Campbell Criminal Investigation Division was taken in custody without incident. The gun and sweatshirt used in the robbery were found at the time of his arrest.
Sunny Taylor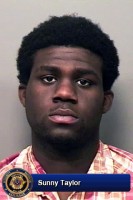 Name: Sunny Rasha Taylor (B/M)
DOB: 12/6/91
Given Address: Fort Campbell, KY
Booked Into: Montgomery County Jail
Charged With: Aggravated Robbery and was served with Resisting Arrest warrant which was on file 
Bond: $76,000.  
 
Additionally, Taylor is not a military member.
Sections
News
Topics
Aggravated Robbery, Bond, Clarksville Police Department, CPD, Fort Campbell KY, Montgomery County jail, Nick Newman, Resisting Arrest, robbery, Warrant On File