APSU Men's Basketball
Close games almost guaranteed when Governors and Eagles battle

Morehead, KY – If it is Austin Peay and Morehead State, a close game almost is assured.
Three of the last four games have been decided in overtime, including the December 21st battle won by the Govs, 86-85, in Clarksville. Last year's game at Ellis T. Johnson Arena was decided in overtime. That will be the site of Saturday's 6:15 pm clash.
«Read the rest of this article»
APSU Women's Basketball

Morehead, KY – Austin Peay women's basketball team will wrap up the January portion of its schedule with a 4:00pm (CT), Saturday, Ohio Valley Conference contest against Morehead State at Johnson Arena.
The Lady Govs started the two-game road trip with a 61-56 loss at Eastern Kentucky, Thursday. Austin Peay never trailed by more than seven points in the contest but held the lead for less than four minutes total. The Lady Govs lost both the rebounding (41-42) and turnover (19-16) battles, but it was the seven point free-throw differential (9-16) that proved too much to overcome.
«Read the rest of this article»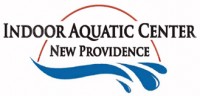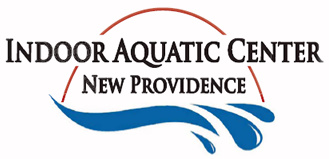 Clarksville, TN – The New Providence Pool, located at 166 Cunningham Lane, has a new look and new name. After weeks of work and just hours of inflation, the pool is now sheltered with a bubble like dome which will allow for year-round use of the Indoor Aquatic Center. 
The "Dive in the Dome" grand opening is still scheduled for tomorrow, January 29th from 2:00pm to 5:00pm  but due to snow and frigid temperatures, the inflation of the dome was delayed from its schedule this week and visitors looking to take a swim will experience much cooler water temperatures than expected.  «Read the rest of this article»
APSU Men's Tennis

Clarksville, TN – Austin Peay State University men's tennis team opens the 2011 season with a pair of weekend matches, beginning with a 5:00pm, Friday match at Chattanooga before returning to Clarksville to host Georgia State at 2:00pm, Sunday.
The Govs will lean heavily on sophomores Sean Bailey and Henrique Norbiato, a pair of All-Ohio Valley Conference selections last year, to anchor a young Governors team. In fact, the Govs team consists of five sophomores and three incoming freshman.
«Read the rest of this article»

National insurance panel enforces standards for customer protection
Nashville, TN – The National Association of Insurance Commissioners (NAIC) has named its 2011 committee chairs and vice chairs. Commerce and Insurance Commissioner Julie Mix McPeak will be the vice chair of the organization's Financial Regulation Standards and Accreditation Committee.
"I am honored to have been selected to help lead this committee," says McPeak. "I look forward to working with my colleagues in the NAIC, as well as building on the successes of our own Insurance Division. Affirming and maintaining accreditation standards within our industry goes a long way to protecting both the companies that operate within a state and their customers." «Read the rest of this article»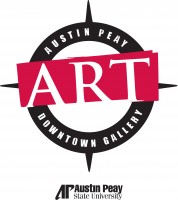 Clarksville, TN – Legal documents, such as old, notarized deeds of trust, aren't usually considered poetic or offer much in the way of aesthetics. The crinkled, yellow pages provide straightforward information about who owns what and where.
But artist and Austin Peay State University drawing professor Billy Renkl views these old papers differently. He sees an entire world of deep, contradictory meanings arising when he uses the documents as a canvas for his pen and ink. «Read the rest of this article»
Friday, January 28th, 2011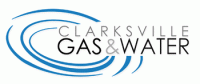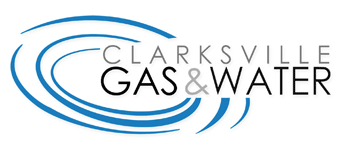 Clarksville, TN – Cherry Tree Drive is closed to through traffic from Pinetree to Orchard until 1:00pm while Gas and Water construction workers replace a sewer service line on Cherry Tree.
Traffic will be detoured to Pinetree and Orchard during the sewer line work.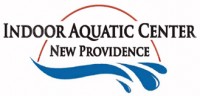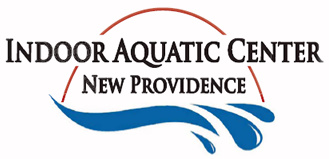 Clarksville, TN  – The City of Clarksville inflated the dome on the new Indoor Aquatic Center yesterday, one of the last major steps before the opening on Saturday.
The new Indoor Aquatic Center will officially open to the public this Saturday, January 29th from 2:00pm to 5:00pm with a dive in the dome celebration. The opening will feature give-a-ways, "dome"onstrations, contests, and a free gift to the first 50 people to purchase a pool pass! The center will also offer FREE swimming to the public all day long from 10:00am to 6:00pm on opening day.
«Read the rest of this article»
Toyota Motor Corporation announces separate recall involving certain vehicles not sold in North America
Torrance, CA – Toyota Motor Sales (TMS), U.S.A., Inc.,  announced that it will conduct a voluntary Safety Recall involving approximately 245,000 2006 through 2007 Lexus GS 300/350, 2006 through early 2009 Lexus IS 250, and 2006 through early 2008 Lexus IS 350 vehicles sold in the U.S. to inspect the fuel pressure sensor installation.
Due to insufficient tightening of the fuel pressure sensor connected to certain engine fuel delivery pipes (those with Nickel Phosphorus plating), there is a possibility that the pressure sensor could loosen over time. If loosening occurs, fuel could leak past a gasket used in the connection between the sensor and the delivery pipe and through the threaded portion of the sensor.
«Read the rest of this article»

Clarksville, TN – On March 25th and 26th, the Legends of Clarksvegas will rock the Riverview Inn to benefit animals and the Humane Society of Clarksville-Montgomery County.
The Legends of Clarksvegas features some of the best professional impersonators in the business. Come see Kenny James as "Buddy Holly", Freddy B as "Elvis Presley, Cheryl Crenshaw and Donita Crenshaw as "The Judds", and Steve Bobbitt as "Rod Stewart" along with special guests, the EAS Showband, the official tribute band for Graceland. «Read the rest of this article»