APSU Men's Tennis

Clarksville, TN – Austin Peay State University men's tennis team dropped a 5-2 decision to Georgia State, Sunday, in its home opener at the Governors Indoor Tennis Center.
"Georgia State is a really good team and coach (Chase) Hodges has done an excellent job there," Govs head coach Malik Tabet said. "Their players really grind out points and play good tennis. We've been doing a great job in doubles; I really like our doubles combinations and they're playing well."
«Read the rest of this article»
Written by By U.S. Army Spc. Tobey White
Task Force Duke Public Affairs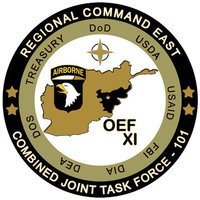 Khowst Province, Afghanistan – A color guard of Soldiers from Company B, 404th Civil Affairs Battalion raised a flag up the flagpole at Forward Operating Base Salerno in Afghanistan January 24st.
It's an act performed everyday by U.S. Soldiers across Afghanistan and, indeed, across the world.
This flag, however, is different. It's one that has flown at Ground Zero in New York City after 9/11 and holds special meaning to the 404th Soldiers, based out of Fort Dix, NJ, many of whom are from the New Jersey and New York areas.
«Read the rest of this article»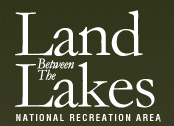 Golden Pond, KY – Land Between The Lakes (LBL) National Recreation Area will be hosting Civil War themed programs at The Homeplace, a living history farm on the Tennessee portion of LBL, Saturday, February 12 and 19 from 10:00am-3:00pm. These programs will be offered in addition to the popular Fort Henry Anniversary Walk to be held again on Saturday, February 5th, from 2:30pm-4:00pm.
In February of 1862, "Between the Rivers" was bracing for war. Confederate forces occupied Fort Henry with Federal forces moving up the Tennessee River.  Relive the events before and during the siege of Fort Henry on this free guided walk around the remnants of Fort Henry's outer fortifications. Meet at Fort Henry Hiking Trail Parking Lot at 2:30pm on February 5th, dress for the weather, waterproof footgear recommended, and moderate walking required. Prior to the walk, The Homeplace will be hosting a free Fort Henry Anniversary Program from 12:30pm-2:00pm. «Read the rest of this article»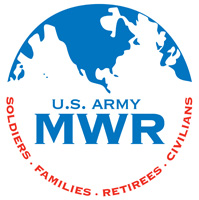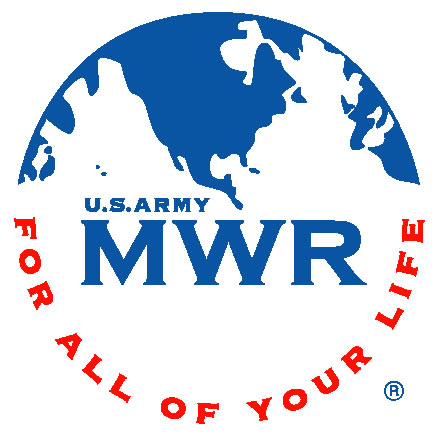 Fort Campbell, KY – Children ages one through four are at a vital point in their development and can learn habits or skills that can last the rest of their lives. As parents, it is our job to ensure that we provide our children with age appropriate knowledge that will help them excel when they are older.
ACS Family Advocacy Program presents 1, 2, 3, 4 Parents; a three session workshop for parents of children ages one through four. This workshop discusses ages and stages, discipline skills, avoiding accidents and problems, choices and
consequences, and encouragement. «Read the rest of this article»
Clarksville, TN – Gregg Horowitz is a scholar with many interests. His curriculum vitae lists his areas of specialization as "aesthetics and philosophy of art history, critical theory of culture and philosophy and psychoanalysis."
The common thread is his passion for art in its many forms, and the former Vanderbilt professor is using his expertise in these fields to inspire budding young artists and designers at New York's famed Pratt Institute. He was recently named chair of the Institute's Social Science and Cultural Studies Department. «Read the rest of this article»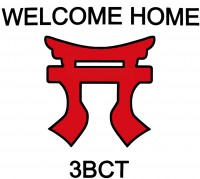 Fort Campbell, KY – The return of the 3rd Brigade Combat Team from the Khowst Province of Afghanistan continued last night with the arrival of 167 "Red Knight Rakkasans" part of the the 3-320th Field Artillery unit.
Family and friends of the returning soldiers had gathered together to give their loved ones a proper welcome home.
«Read the rest of this article»
Washington, D.C. – Everyone can prepare and e-file their federal tax returns for free through the IRS Free File Program. Free File is offered through a public-private partnership between the Internal Revenue Service and brand-name tax software companies. Free File can help you do your taxes fast; it's safe and it doesn't cost anything.
Free File offers two options: easy-to-use software or online fillable forms.
http://www.youtube.com/watch?v=kZK1Xnr4Iyw
«Read the rest of this article»
Market Commentary by Scott J. Brown, Ph.D., Chief Economist
The economic data were mixed, but mostly positive. Real GDP rose at a 3.2% annual rate in Q410, a bit below the consensus forecast, but the details were relatively strong. Inventory growth slowed sharply, subtracting 3.7 percentage points from headline GDP. Exports continued to advance, but imports fell (note that imports have a negative sign in the GDP calculation), and combined, net exports added 3.4 percentage points to GDP growth.
Consumer spending rose at a strong 4.4% annual rate, partly reflecting a drop in the savings rate. Business fixed investment also rose 4.4%, slower than in recent quarters, but still positive. The sharp deceleration in inventory growth (assuming it holds up in revisions) suggests strong GDP growth in the near term (as inventory growth picks back up). Note that the 2% reduction in payroll taxes will boost disposable income and support consumer spending growth in early 2011. «Read the rest of this article»
APSU Track and Field

Nashville, TN – Austin Peay State University women's track and field team passed a test in overcoming obstacles, Saturday, with a strong showing at the TSU Invitational.
Going into the meet, the Lady Govs knew they would be without a large portion of their distance runners as well as jumper Cenitra Hudson. That didn't stop them from posting a number of personal bests on the track in the distance events, relays and sprints.
«Read the rest of this article»


Clarksville, TN – The weekly Clarksville Parks and Recreation Department Recreation Report provides Clarksvillians with a glimpse at the activities and events that are available from the Parks and Recreation Department for them to enjoy together as a family.
This weeks highlights include:
Adult Spring Softball and Kickball
Pool Passes Available
Swim Lessons
Silver Socials
Aqua Zumba
T-Ball Leagues
«Read the rest of this article»