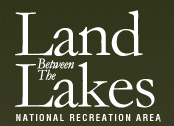 Golden Pond, KY – Land Between The Lakes (LBL) National Recreation Area will be hosting Civil War themed programs at The Homeplace, a living history farm on the Tennessee portion of LBL, Saturday, February 12 and 19 from 10:00am-3:00pm. These programs will be offered in addition to the popular Fort Henry Anniversary Walk to be held again on Saturday, February 5th, from 2:30pm-4:00pm.
In February of 1862, "Between the Rivers" was bracing for war. Confederate forces occupied Fort Henry with Federal forces moving up the Tennessee River.  Relive the events before and during the siege of Fort Henry on this free guided walk around the remnants of Fort Henry's outer fortifications. Meet at Fort Henry Hiking Trail Parking Lot at 2:30pm on February 5th, dress for the weather, waterproof footgear recommended, and moderate walking required. Prior to the walk, The Homeplace will be hosting a free Fort Henry Anniversary Program from 12:30pm-2:00pm.
On February 12 and 19, learn more about what life was like in this area during the years before war came to "Between the Rivers." Visit The Homeplace for a glimpse of daily life in antebellum middle Tennessee. Enjoy a self-guided tour of a working second generation family farmstead and learn just how important rivers were to families in this area during the 1850s. Program available with paid admission; $4.00 adults, $2.00 ages 5-12, and free ages 4 and under. 
"We are very excited to be offering more Civil War themed programs at LBL," said Cindy Earls, Special Events Coordinator.  "To have programs at The Homeplace featuring what life was like before the war and offering a guided walk at Fort Henry during the anniversary of the battle, truly allows visitors a chance to see history come to life." All programs will take place weather permitting, as February weather can be very unpredictable. For more information on these programs or cancellation due to weather, call 270-924-2020.
About Land Between The Lakes
Land Between The Lakes is managed by the Forest Service, U.S. Department of Agriculture, in partnership with "Friends of LBL," to provide public lands outdoor recreation and environmental education.  We encourage visitors to review our website at www.lbl.org each season, and throughout the season, for our Calendar of Events, maps, updates on programs and policies, safety information, and temporary trail and road closures.  Additional LBL and "Friends of LBL" information is also available on our website or by calling 1-800-LBL-7077 or 270-924-2000.