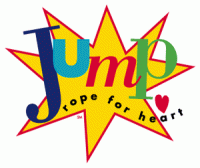 Clarksville, TN – The Children and Youth Ministry of Reconciliation Evangelistic Outreach Center (R.E.O.C.) is participating in Jump Rope For Heart, a national fundraising event sponsored by the American Heart Association (AHA) and the American Alliance for Health, Physical Education, Recreation, and Dance.
"It Takes Heart to be a Hero!" is the theme they are using for this event as they start off 2011 by getting their physical and spiritual well-being together. The children are in preparation for this event now by learning more about how to take care of their physical health. They are accepting donations and pledges now and are very excited about jumping. Different health care and support groups, such as CURVES, will be on site to give information about making healthy lifestyle choices.
"We want our children to know at an early age that they can live healthy lives," says Janelle Powell, Coordinator of the event.
JR4H is targeted at elementary school children, but anyone can participate and anyone can sponsor an event anywhere. R.E.O.C.'s JR4H will take place on Saturday, February 5th from 12:00pm-2:00pm at Minglewood Elementary.
"It [Jump Rope for Heart] promotes physical activity, heart healthy living, and community service to children. It seems to teach them to take care of their hearts both inside and out or as you will, in the physical realm and the spiritual by showing love by helping others," says Deborah Webb who is an assistant coordinator for this event.
The money raised by jumpers is used for research and education in preventing heart disease. If you would like to make a pledge or donation, please call 931-645-9596.
Sections
Events
Topics
American Heart Association, Children and Youth Ministry of Reconciliation Evangelistic Outreach Center, Curves, Deborah Webb, Janelle Powell, Jump Rope For Heart, Minglewood Elementary