Written by U.S. Army Sgt. 1st Class Paula Taylor
Task Force Bastogne Public Affairs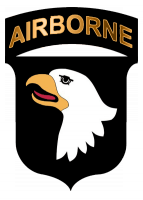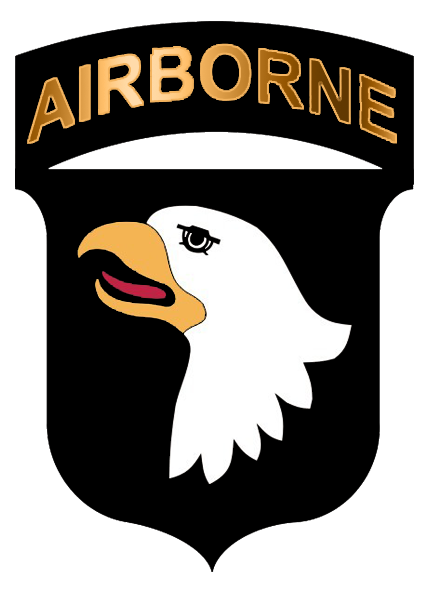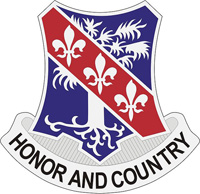 Nangarhar Province, Afghanistan – His sleep was restless. The dark, early morning hours would soon come. He tossed and turned most of the night, finally rolling out of bed at 3:30am.
He'd been training hard for the past four months. The day had finally arrived for the young orthopaedic surgeon. After grabbing some caffeine and carbohydrates, he began drinking lots of water.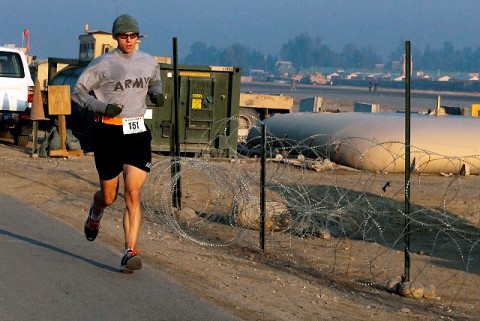 Tick-Tock
The countdown began. In just a couple of hours, he would be running the 26.2-mile Miami Marathon, thousands of miles from the coast of Florida, amidst the concrete barriers and the concertina wire that lined the perimeter fence of Forward Operating Base Fenty in eastern Afghanistan.
His name is U.S. Army Maj. Patrick Smock and he is assigned to the 745th Forward Surgical Team which is attached to 1st Brigade Combat Team, 101st Airborne Division.
As he arrived at the start line, a few stars still shined through the clouds and dotted the sky. Soon, the sun would begin to crest over the snow-capped mountains.
Ready, set, GO!
As Smock and the other marathoners took off down the dusty hardtop road, they soon came across a group of up-armored trucks getting ready to roll out on a convoy.
"That really puts things in perspective," said Smock. "You see that and you think, 'This (race) is just for fun.' By the second lap, those guys were already gone, doing their job. Halfway through, I was doing pretty good. I hit my wall about 21, 22 miles and started to need to take a break, walk it out and make sure I keep fuelling myself up. I used that finish line as my motivation."
And what exactly motivated Smock to run the Miami Marathon while deployed in Afghanistan in the first place?
"My brothers Michael and David and I had planned to run the Miami Marathon together for almost a year now," said Smock, who lives in Liberty Hill, Texas. "We are all doctors, all went to the same school and are all very active, but have never run a marathon together.
"When I found out that I would be deployed and unable to run with them in Miami, it was disappointing, but I decided that it would not stop me from running 'with' them, even if it was from half-way around the world," he explained.
Shortly after arriving at FOB Fenty, Smock contacted the Miami Marathon race directors back in the U.S. and inquired about a satellite run.
They were very receptive and were happy to sponsor the run, Smock said. "They also sent T-shirts, medals and several other goodies to pass out to all the participants," Smock added.
To train for the event, Smock said he spent four months running laps around the airstrip here and wore out three pairs of running shoes. The soles on the pair he wore for the January 30th race were already starting to separate. And even though Smock knew he'd missed an opportunity to be with his two brothers who ran the marathon in Miami just 10 hours after he finished his, he said he plans on doing future events together with them, barring another deployment.
"I don't know if we will run Miami together in the future, that will most likely depend on how our schedules work out, but we are already tentatively planning to sign up this summer for the Ironman Triathlon in Lake Placid (in NY) in 2012," Smock said. "Hopefully no deployments interfere with those plans. I don't think I could find a place to swim in Iraq or Afghanistan!"
Smock ran eight laps, 26.2 miles, around the airstrip on FOB Fenty and finished the race in 3 hours, 27 minutes.
"I crushed my goal," he said. "I had run two marathons before, and I did each of those in just under four hours. I wanted to run 3:30 today. I think my official clock time was 3:27 and some change. I'm so excited right now!"